Southern Pecan Praline Cake
My family loves this Southern Pecan Praline Cake!  I'm going to be honest with you, it is easy to make because I love making it easy.  It can be as easy or as difficult as you make it.  I make it easy.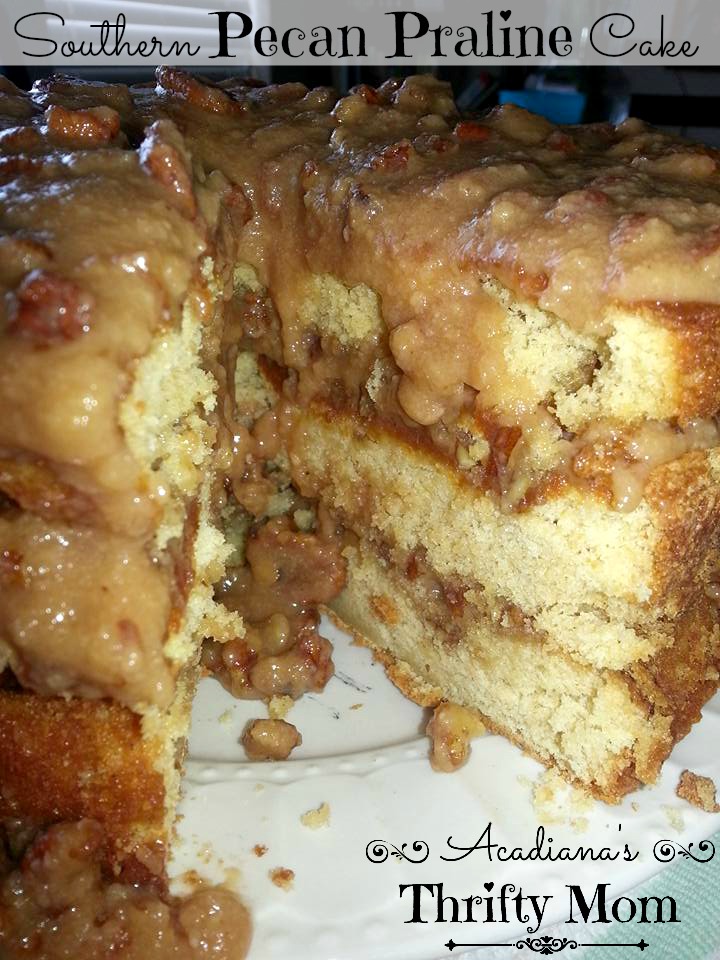 Well, it doesn't get much more southern that pecans and pralines.  I don't always make my cakes from scratch, but when I make one that has this rich of an icing that I REALLY want to enjoy; I make my own cake and make it a little less sweet.  I love making pralines, but they don't always turn out the right consistency, which is another reason I love this cake.  Even if you don't get the consistency just right, it still looks and tastes delicious!  This is perfect for pot luck, Thanksgiving, Christmas, or really anytime.  I never need an excuse to bake, but sometimes I look for one LOL  I hope you enjoy this recipe as much as we did!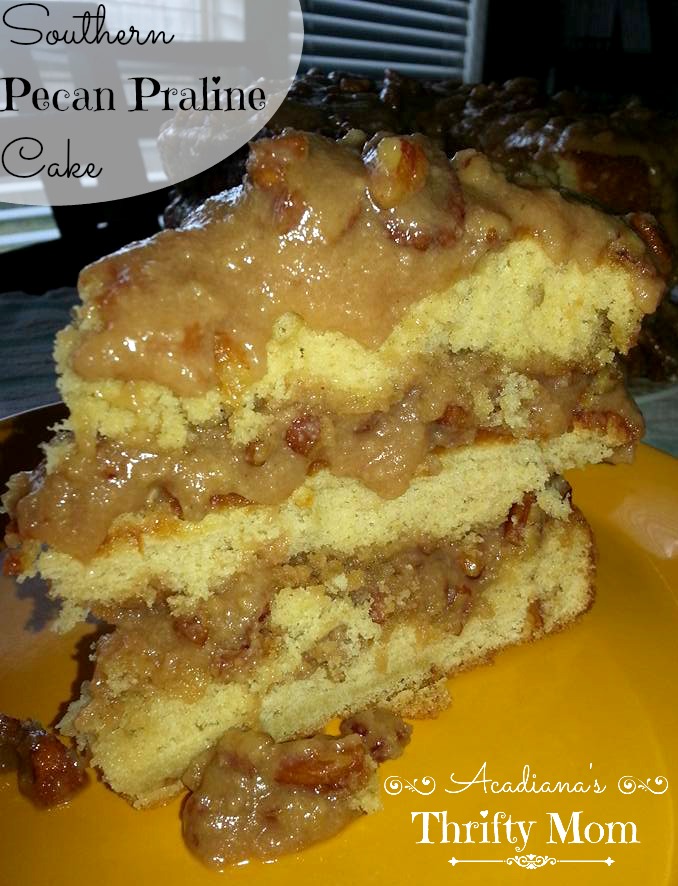 Gather your ingredients:
Cake:
2 sticks of butter, softened
1 cup granulated sugar
1 cup brown sugar, firmly packed
4 large eggs
3 cups all-purpose flour
1 1/2 tsp baking powder
1/4 tsp baking soda
1/2 teaspoon salt
1 cup milk
2 tsp vanilla extract
Icing:
3/4 cup butter
1 cup granulated sugar
1/2 cup brown sugar, firmly packed
3 large eggs yolks
1 cup evaporated milk
1 tsp vanilla extract
1 1/2 cups chopped pecans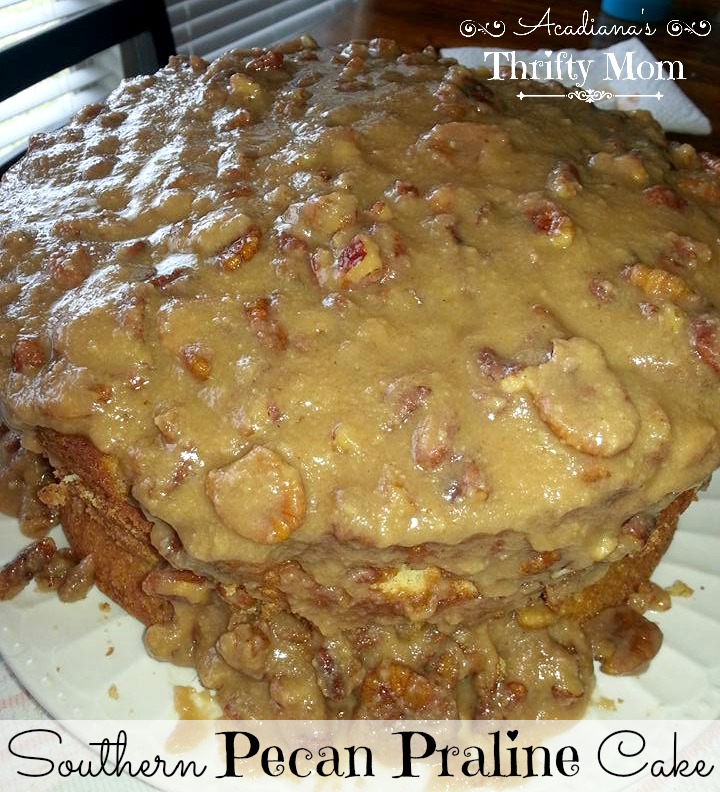 Get to baking:
Preheat oven to 350 degrees.
Grease and flour three nine-inch round cake pans.  Make sure you grease and flour them or use non-stick spray specifically for baking because these cakes will stick.
Mix the butter and sugars together until fluffy.  Add eggs one at a time, mixing after each addition.
Sift the flour with the baking powder, baking soda and salt and mix into butter and sugar mixture then add the milk and vanilla extract.
Divide batter evenly between the pans and bake in the center of the preheated oven for 25 to 30 minutes or until a knife inserted in the center comes out clean.
Cool layers in their pans over a rack for ten minutes, then loosen and turn out layers directly onto racks for cooling.  Allow layers to cool.
While cakes are cooling, start the icing by melting the butter in a large saucepan over medium heat. Remove from heat and stir in granulated sugar and light brown sugar. (Sugars will not dissolve).
In a separate bowl, whisk the egg yolks with the evaporated milk until smooth, then whisk this mixture into the saucepan with the sugar mixture. Return saucepan to a medium heat setting and cook, whisking constantly, until mixture is thick, shiny and caramel-like, about 20 to 25 minutes. Remove from heat and stir in vanilla extract and pecans.
Cool icing for about 30 minutes until it can be spread, then spread evenly between cooled cake layers and over the top and sides of the cake.
ENJOY!
Check out these other great recipes from Acadiana's Thrifty Mom:
https://acadianasthriftymom.com/2016/07/09/easy-burrito-casserole/
https://acadianasthriftymom.com/2016/09/13/best-easiest-homemade-fried-chicken/
https://acadianasthriftymom.com/2017/01/08/17-easy-freezer-dump-meals-for-your-instant-pot/