Easy Mini Pancake Muffins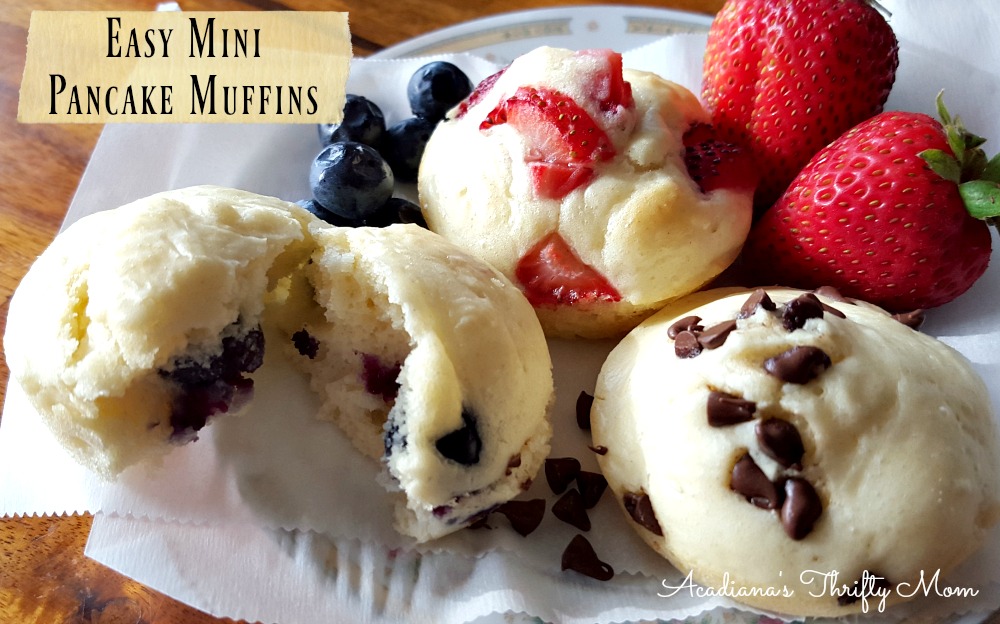 If you're looking for a great easy breakfast on those busy mornings then these easy mini pancake muffins are for you!  Everyone in our house loves these.  Not only are they super easy and quick to make, they are amazingly versatile.  I made them for breakfast this morning for three kids and they were gone in 10 minutes!  These are perfect because they are two bites and freeze great.  You can take them on road trips or add about 1/2 cup of sugar and 1 tsp of vanilla to make muffins!  Oh yeah, it really is that easy.  These are perfect for the lunch box or after school sports practice.  We have even added bacon, sausage and ham, which is delish!  Just dip them in your favorite maple syrup and BAM!  They really are that tasty and easy 🙂  I hope you enjoy them as much as we do.  Let me know how you make them and what you add to make them great.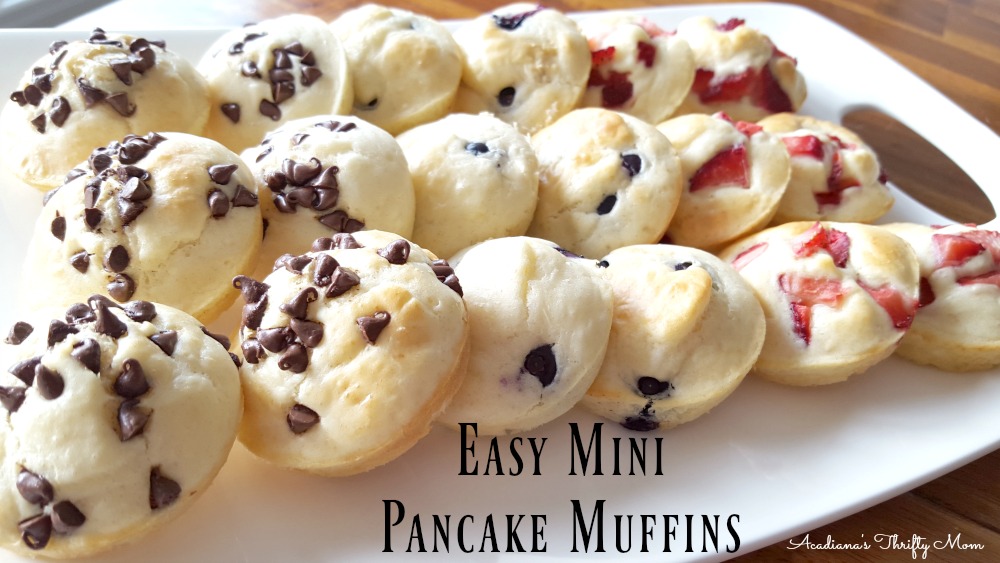 Gather your supplies:
Your favorite pancake batter (prepared)  I used this one
Your favorite add ins (blueberries, strawberries (chopped), chocolate chips, sausage, bacon pieces, etc)
Non-stick cooking spray
Muffin pan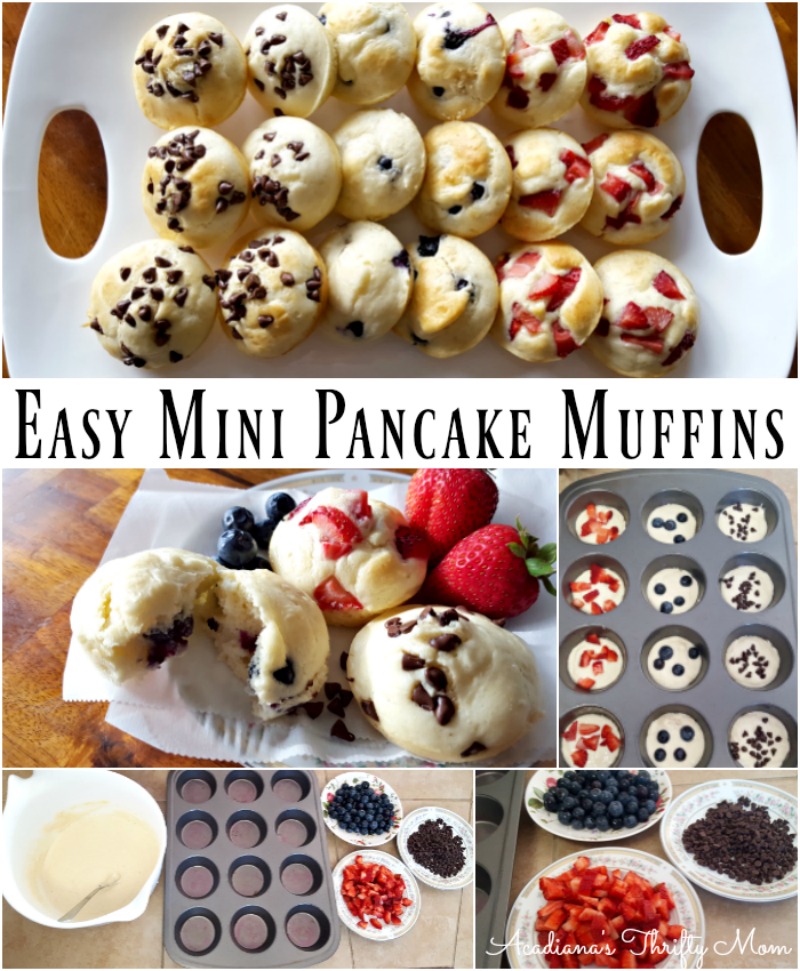 Get to baking:
Prepare pancake batter as directed
Spray each muffin hole in the muffin pan with non-stick cooking spray
Fill each muffin hole about 1/4 full with pancake batter (about 2 Tbsp)
Sprinkle your favorite add ins on top (about 1/2 Tbsp)
Bake in an oven preheated to 350 degrees for 10-12 minutes.
Carefully remove the pan from the oven and serve warm with maple syrup.
ENJOY!