Strawberry Pretzel Bars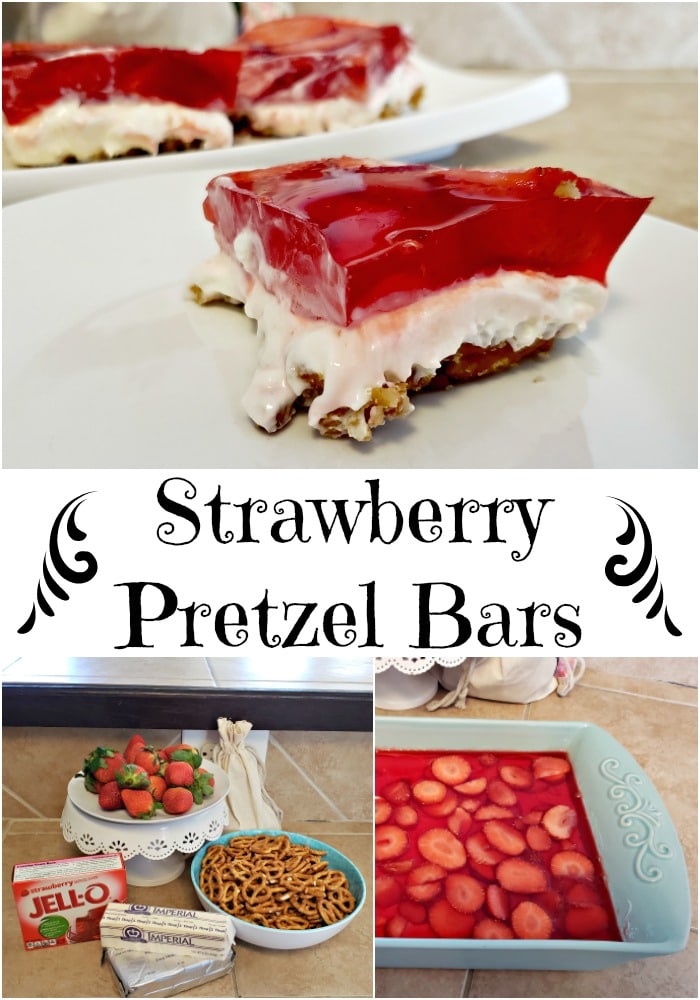 These strawberry pretzel bars are a staple around our house during strawberry season. It's time to make all the strawberry dishes you can 😀 Strawberries will be at their cheapest and sweetest in the coming weeks and it's a great time to make desserts or even freeze strawberries for later use. This is another favorite of my kids'! My husband loves this dessert too.
Gather Your ingredients:
2 cups crushed pretzels (thin sticks work best)
1/4 cup granulated sugar
3/4 cup (1-1/2 sticks or 12 Tablespoons) butter or margarine(room temperature)
1 3/4 cups boiling water
1 package (6 ounce) strawberry flavor gelatin
8 ounces cream cheese(room temperature)
1 cup sugar
1 cup whipped topping
2 cups sliced strawberries(fresh or frozen)
Get started:
Preheat oven to 375 F.
Crush pretzels with a rolling pin or food processor. Combine crushed pretzels with 1/4 cup sugar and butter.
With a spoon, press pretzel mixture into the bottom of a 9 x 13-inch baking pan for crust. Bake 6 to 10 minutes
until lightly browned then cool completely.
Pour boiling water over strawberry gelatin. Stir until melted and let cool to room temperature.
Beat cream cheese and 1 cup sugar then fold in whipped topping until combined. Spread evenly over cooled crust.
Add strawberries to cooled gelatin and let thicken slightly. Spread strawberries and gelatin over cream cheese layer.
Refrigerate until firm.
Cut into squares to serve.
ENJOY!