Wonderful Halos Are The Perfect Centerpiece For Your Holiday Dinner
Wonderful Halos Are The Perfect Centerpiece For Your Holiday Dinner.  There are few healthy foods that are as versatile and widely loved as much as Wonderful Halos are around our house.  It is always excited when these little Mandarins are back in season.
*This is a sponsored conversation on behalf of Wonderful Halos.  All opinions are 100% my own.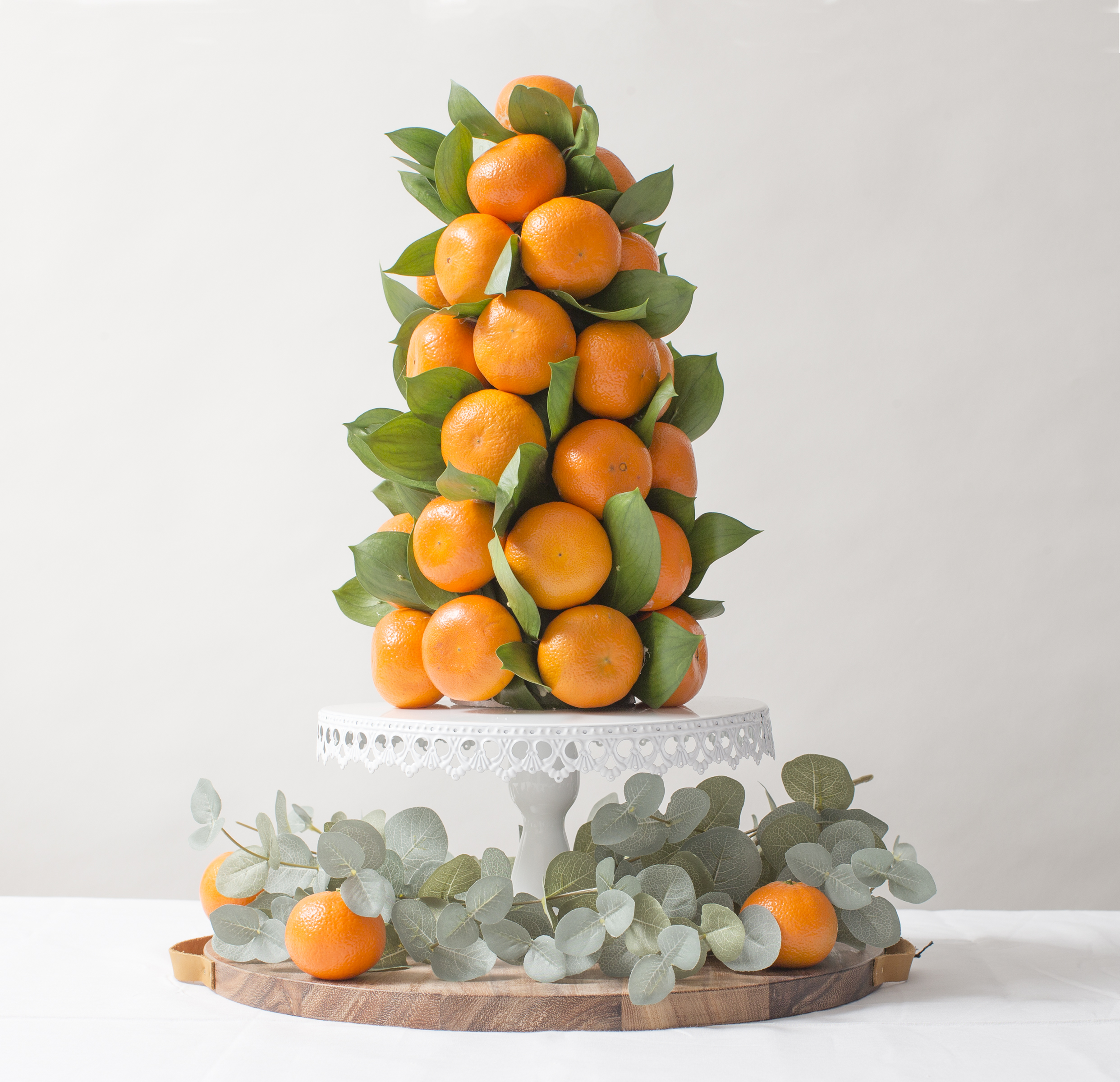 Wonderful Halos Are Back In Season!
I am so stinkin' excited to celebrate the official kick-off to Wonderful Halos season, which returns to stores!  Wonderful Halos are a staple for basketball practices and lunch boxes during the holiday season.  This year, we are also able to enjoy this fun and festive Halos Tower Table Centerpiece and you can too!  A Beautiful Mess has given us a super fun step-by-step instructions on creating this fun DIY craft the whole family will enjoy.  This is a great way to share the sweet goodness of Wonderful Halos with your friends and family and impress them all.  No cooking and very little prep work is required.  Plus, everyone will think you're a genius for figuring out how to create this beautiful tower and edible table decoration on your own.
About Wonderful Halos
Wonderful Halos is America's best-selling mandarin brand, recently named the No. 1 most-loved healthy snack among both parents and kids, according to a 2018 Brand Love™ study. Bursting with Pure Goodness®, Halos mandarins are sweet, seedless and easy to peel – Mother Nature's perfect snack. Even better, they are grown and hand-picked fresh from our orchards – tree-to-table, and non-GMO Project Verified making them the perfect portable, convenient, and healthy snack both kids and adults can enjoy. Halos can be a fun and colorful addition for any part of the day – as a snack, in recipes, and you can even incorporate it in crafts with your kids. The kid-sized fruit is available in produce aisles nationwide at grocery, mass and club retailers (November – May).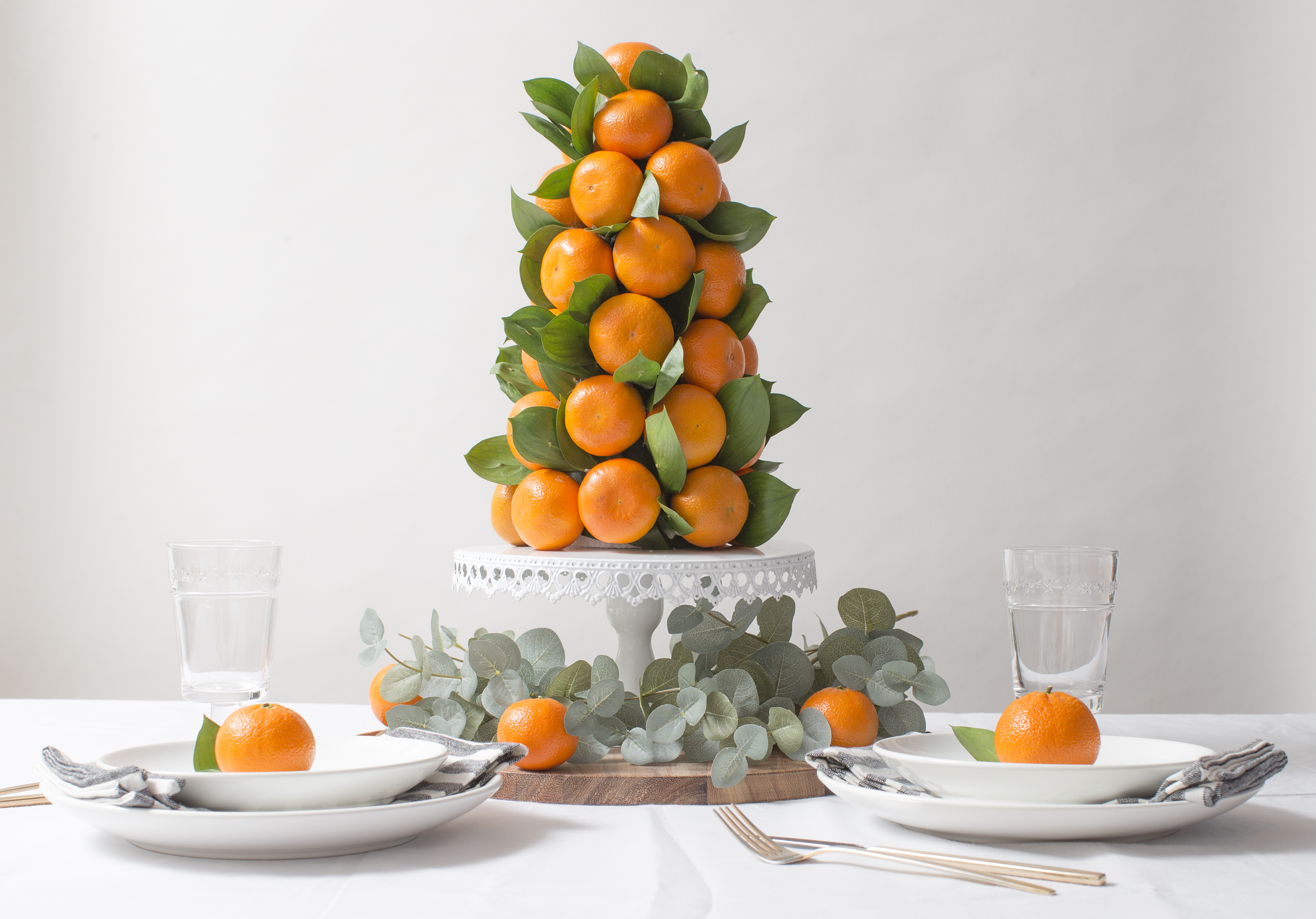 Wonderful Halos are SWEET
Sweetened by Mother Nature on the branch, Halos mandarins make a great alternative to candy and sodas.
Wonderful Halos are SEEDLESS
Unlike many mandarins, Halos mandarins are seedless. So there's nothing to get in the way of pure enjoyment.
Wonderful Halos are EASY TO PEEL
Halos mandarins have a soft, thin skin, which makes them easy to peel for kids, and easy to enjoy for everyone.
20 Thanksgiving Hacks That Will Take The Stress Out Of Your Holiday Dinner
5 Ways To Surprise Your Kids With A Trip To Disney #DisneySide
The New Trailer And Poster For Mary Poppins Returns Are Practically Perfect In Every Way