Why MyWirelessTV 2 Is A Must For My Family #BBYactiontec
Acadiana's Thrifty Mom has been compensated in the form of a Best Buy Gift Card and/or received the product/service at a reduced price or for free.  All opinions are 100% my own 🙂
I was recently given the opportunity to try out MyWirelessTV 2.  I'm going to be completely honest with you; I hadn't heard of it before I was asked to give it a try.  This is often the case when I'm trying out new products.  Because they are new, I'm not always aware that they are around.  I am so happy that I had the chance to try out MyWirelessTV 2! This is exactly the thing we were looking for.  You know, when you need something, but aren't sure if it exists?!  Well, that's what the MyWirelessTV 2 was for us.
Our Television is situated on a wall mount above our fireplace.  We have so many wires and cords running to it that it takes away from the beauty of our fireplace.  We have been looking into getting an electrician to come and rewire the cords and cut a hole in the wall behind the TV.  That sounds like a lot, right?!  Then, along came MyWirelessTV 2!  There is no need to hire an electrician or go cutting holes in the walls of our home.  Not only will the MyWirelessTV 2 allow us to connect multiple HDMI cables to our HDTV wirelessly, but it will also send that same signal to our daughter's TV.  This is working out great when we all want to watch the same movie, but our teenager needs to be away from her little brother and sister 😀  I would highly recommend the MyWirelessTV 2 to anyone who wants to cut the cords to your TV and wants to be able to use the same equipment on multiple HDTV sets.  This has been such an amazing addition to our family's entertainment needs!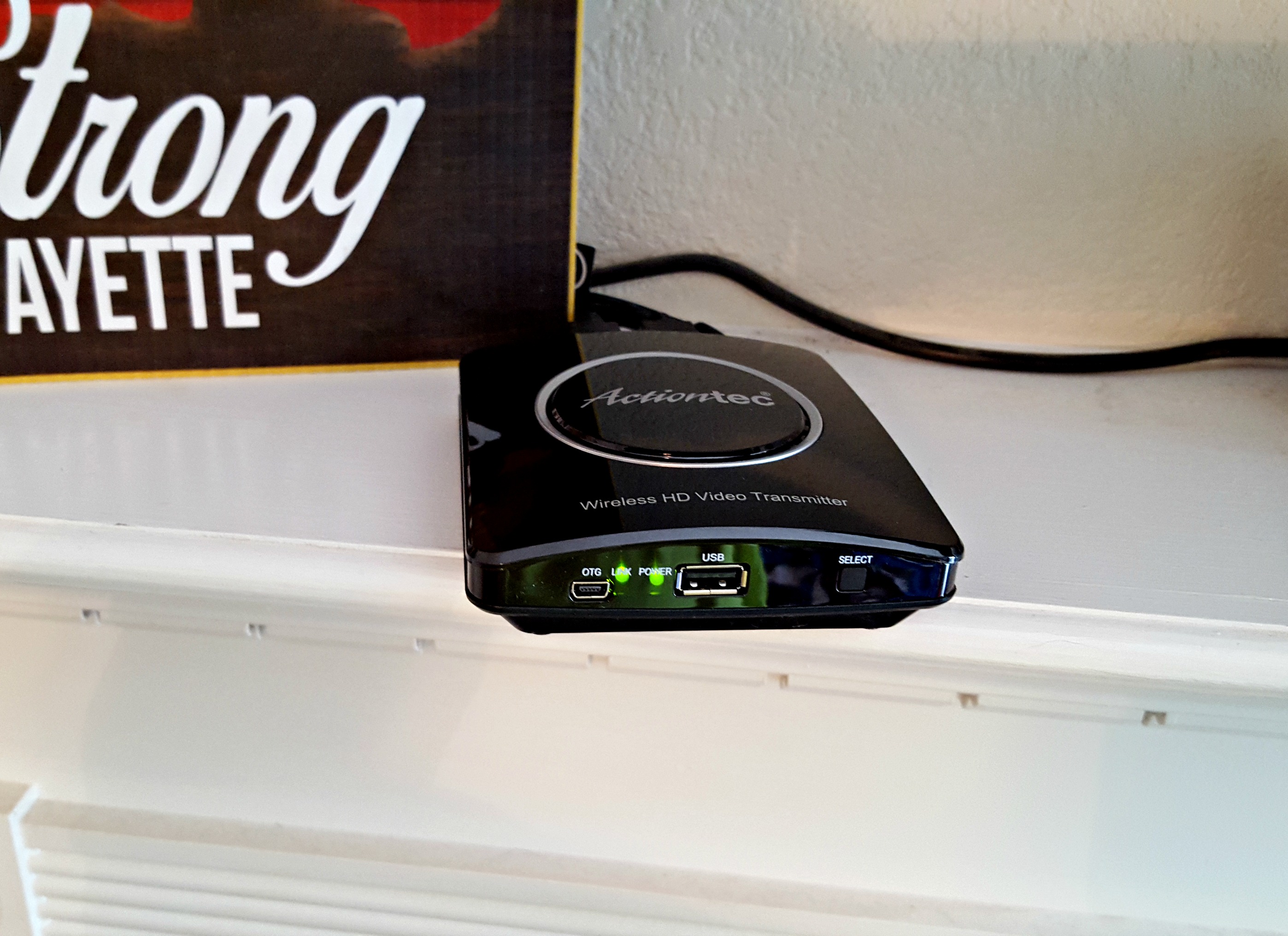 About MyWirelessTV 2:
MyWirelessTV 2 replaces messy HDMI cables with the convenience of wireless, so you can install an HDTV anywhere you want. You can connect your television to your set top box without having to use an obtrusive cable. You get the flexibility to network your home exactly how you want to, without investing in an expensive wiring project, or string wires throughout your hallways.
About ScreenBeam Mini2:
ScreenBeam Mini2 Wireless Display Receiver: ScreenBeam Mini2 wireless display receiver gives you the power to wirelessly mirror anything from your phone or tablet onto your HDTV: video & audio, pictures, apps, presentations, and much more.