Star Spangled Crescent Dogs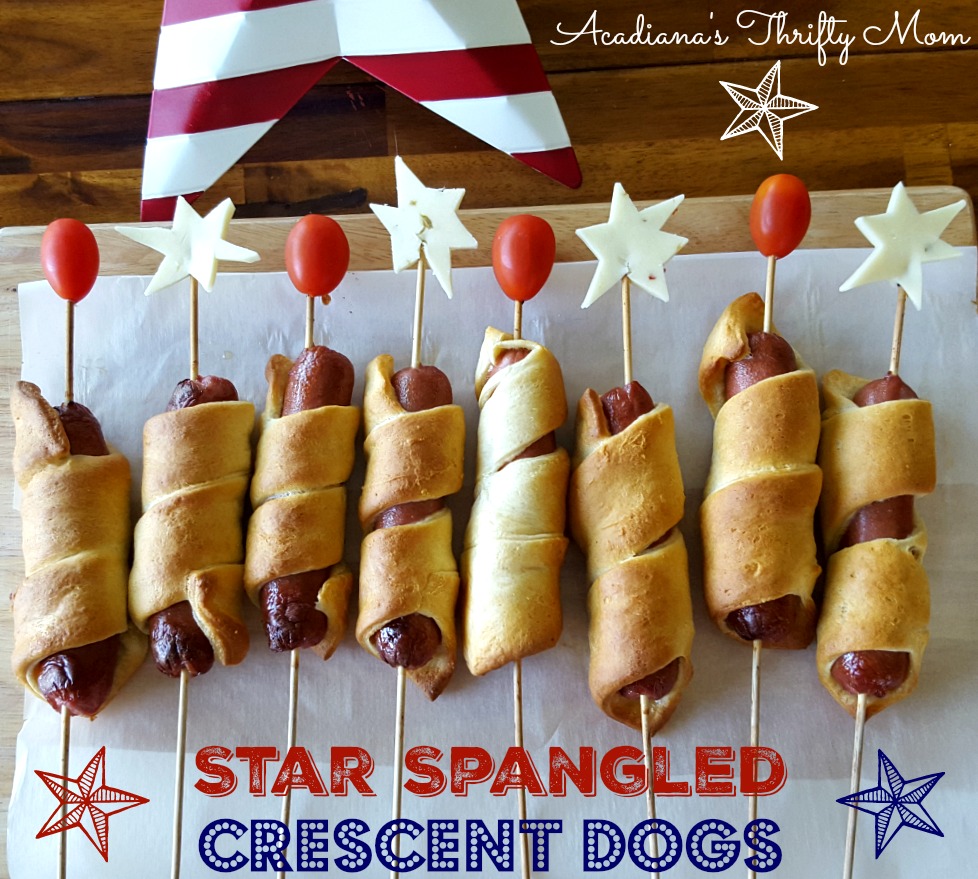 These Star Spangled Crescent Dogs were so easy and fun to make, I just know you're going to love them! Summer is officially here, so now it's time to start creating fun and easy snacks for the kids before they eat you out of house and home LOL These are perfect for after swimming, birthday parties, Memorial Day, and of course, Fourth of July. I cannot wait to make these again next month when we celebrate Independence Day in our neighborhood. My kiddos were happy to come in from swimming when they saw these on the table. My daughter says they're like like corn dogs, only better 😀 I hope you enjoy them as much as we did!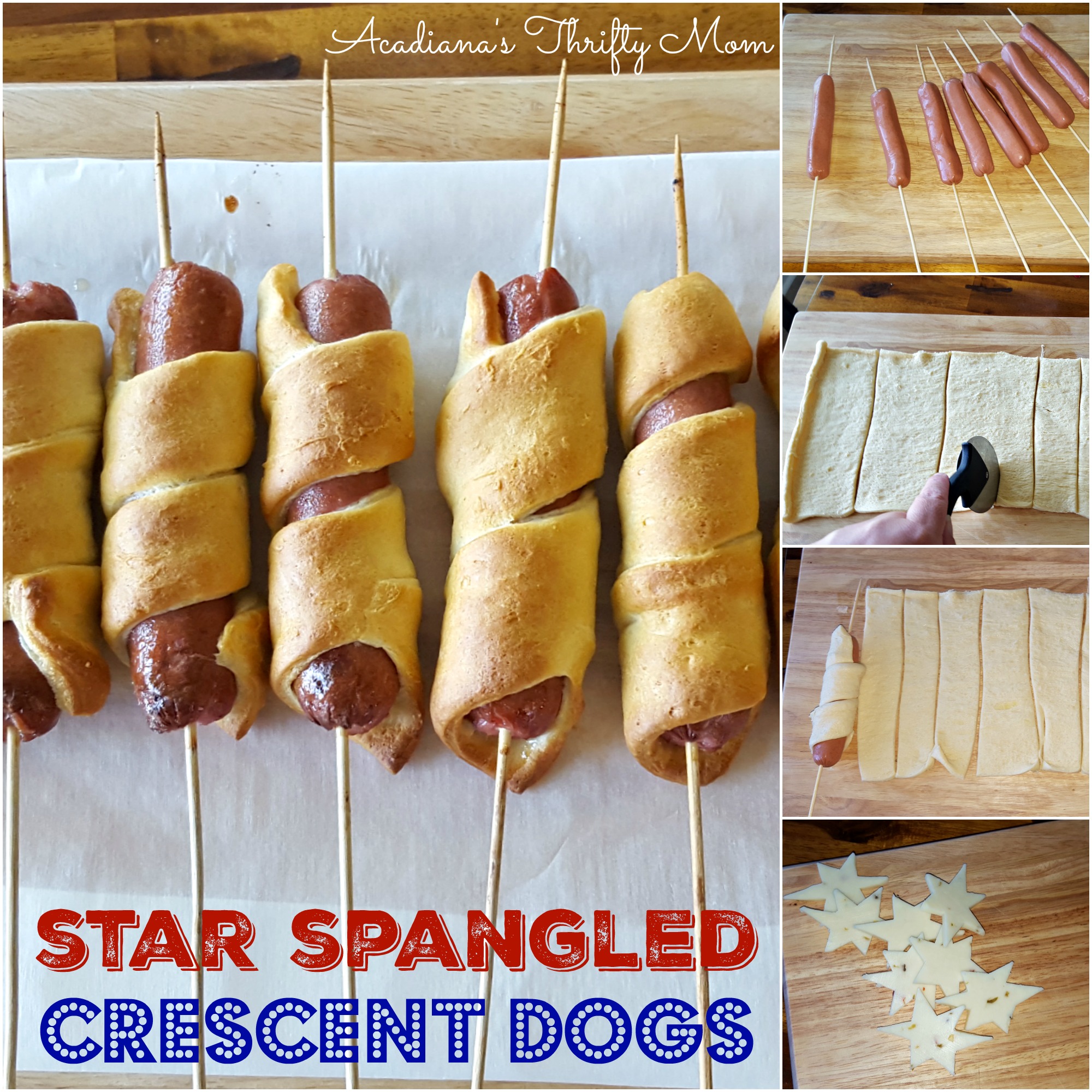 Gather your supplies:
1 can of crescent rolls or crescent sheet (I used the crescent sheet)
8 hot dogs
4 oz of cheese of choice (I used pepperjack cheese)
4 grape tomatoes
8 wooden skewers
Get to baking:
First pierce each hot dog with skewer until there are about 2 inches of the skewer sticking out of the top of each hot dog.
Roll the crescent rolls or sheet out on a flat surface (I used a cutting board) and slice into 8 equal strips. You can use a knife, but I find a pizza cutter works great! I went the shorter length, but you can go the longer length to make a thinner wrap.
Wrap each hot dog with 1 crescent strip and lay on baking sheet lined with parchment paper.
Bake in oven preheated to 350 degrees F for 15 minutes.
While the crescent dogs are baking, slice the cheese into squares and cut into star shapes. You can either do them free-hand with a knife or with a star shaped candy mold or cutter.
Carefully remove the crescent dogs from the oven and place on a cool surface.
Carefully place a cheese star or tomato on the sharp end of each skewer.