Talking Piglet and the Hundred Acre Wood With Disney's Christopher Robin's Bronte Carmichael
Talking Piglet and the Hundred Acre Wood With Disney's Christopher Robin's Bronte Carmichael.  The adorable Bronte Carmichael plays Madeline Robin, the daughter of Christopher Robin.  She does an amazing job and is a perfect addition to Hundred Acre Wood.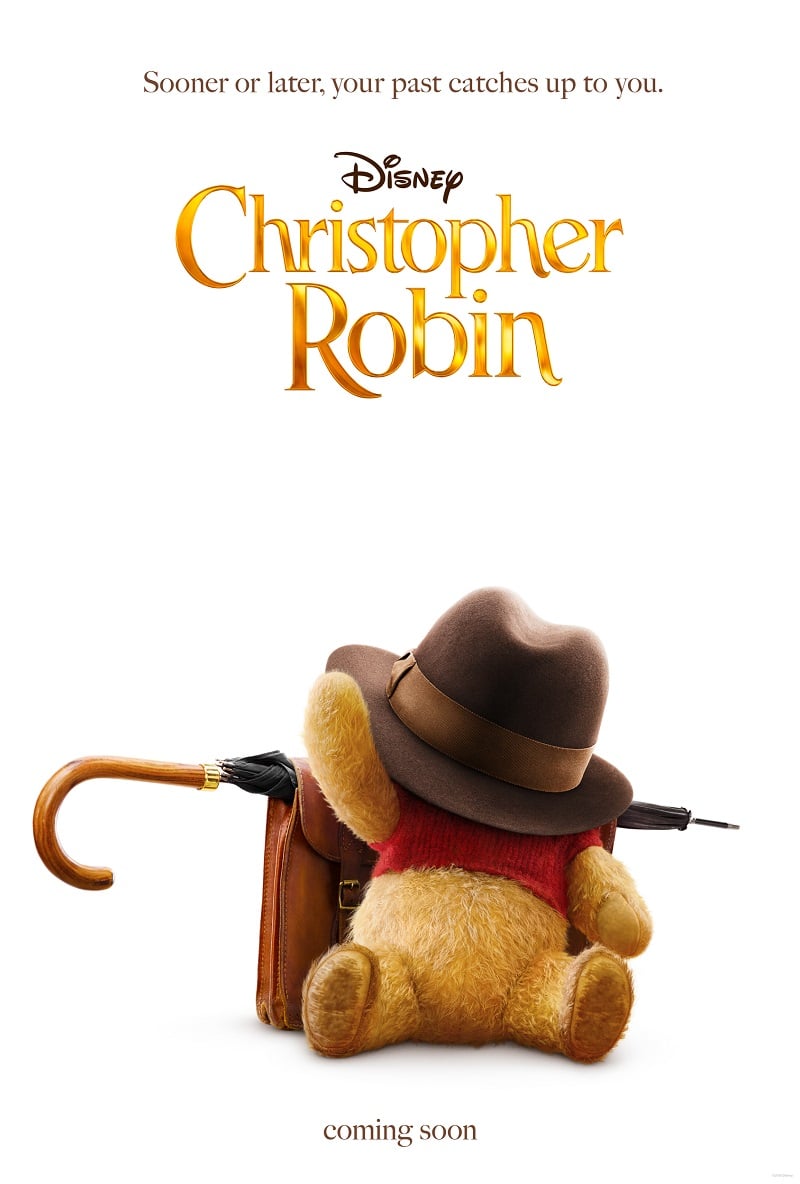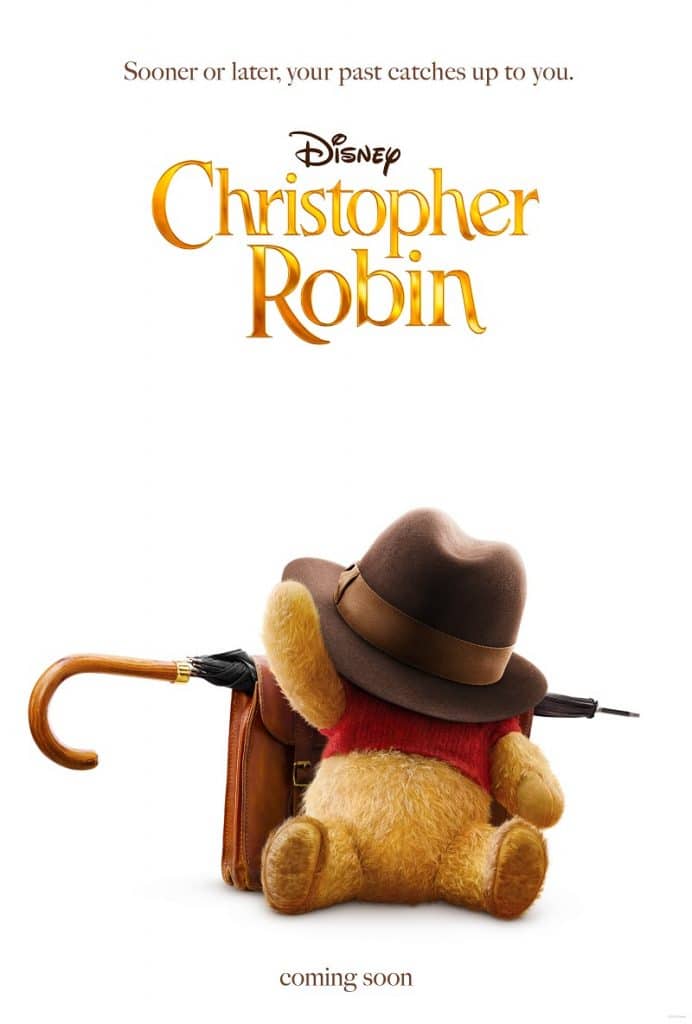 It is always so much fun, as a mom, to meet the child actors behind Disney's great movies.  These children are often full of personality, well-spoken, and just little people you want to hug!  Bronte Carmichael was all of those things and more.  Such a well spoken and genuine little girl.  It was easy to tell she loved to play and her parents encourage her to be a child while taking on such an important role.  The whole room just lit up when she walked in.
How'd you become involved with the project?
Like, auditions?   Well, I did about three tapes before and then I went up on like, a Monday, and then I went to meet Mark. And then on a Wednesday I met the producers and Mark again, and we did a scene, which they didn't use in the film. It was, when Madeline meets all the animals on the bridge instead of in the tennis court.
And then when my mum told- she didn't tell me that I got the part. She put a stuffed version of Eeyore on the bench in the garden.  And it had a note tied to its back saying 'looking forward to our adventures in the Hundred Acre Woods'.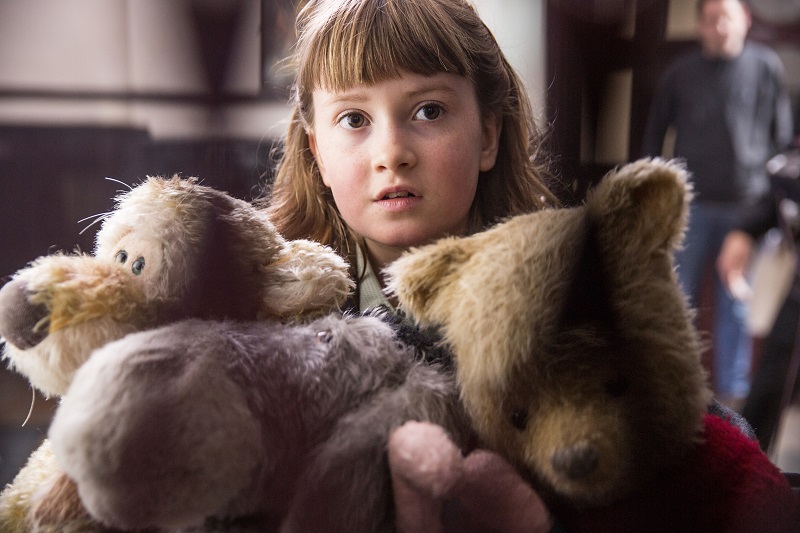 Is Eeyore your favorite character?
I like them all.  'Cause, you can't really like one,  they all have different personalities.  They act just like, almost like emotions.  Eeyore can be gloomy, sometimes you can feel like Eeyore.  Sometimes you can feel like Tigger;  really bouncy. But, I quite like Piglet. And at the end of shooting it, they gave me the Piglet to take home.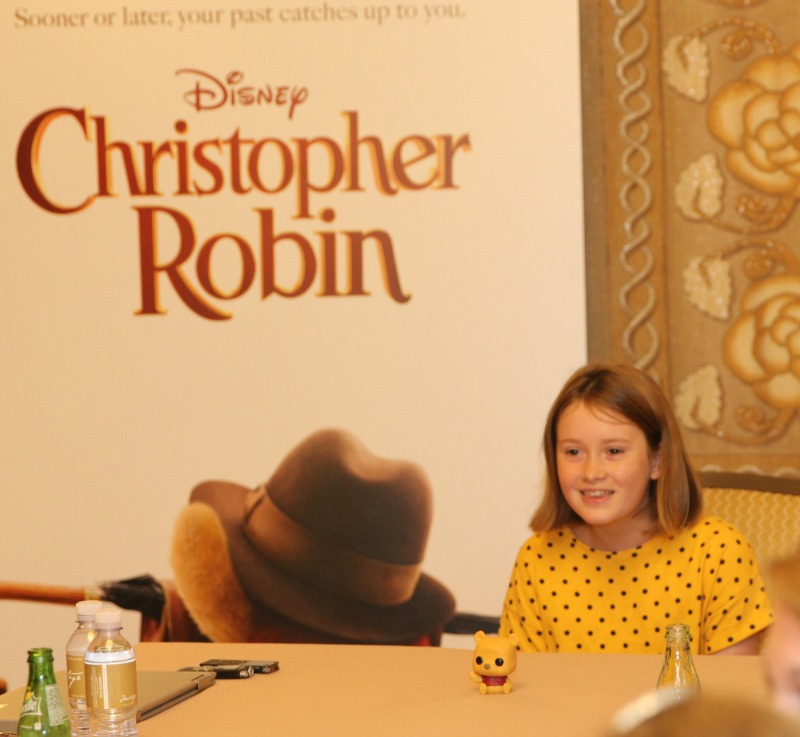 Do you have a lovie that is like a Pooh to you? A bear, or a cat?
I have lots and lots of stuffed animals at home.  So, you know, I don't really have a favorite teddy at home, but I have lots and lots. And I like to talk to them and play with them with my sister as well.
How was it acting with stuffed animals verses with humans, and which was more fun?
Well, like I said, I have lots of toys at home, so it's easy to act with stuffed animals. It's fun. And then it's sort of a different experience acting with  actors, 'cause, they can be really nice people, and really friendly.
What was your favorite scene to film?
I quite liked all the action scenes. Like the bit where I did my own stunt where I tripped.  I also liked cycling as well, it was really fun.
Do you have advice for other children that are interested in acting that you could pass along?
I'd just say be as natural as you can and don't let things get in the way of you. You just, let it flow and just be there in the moment, like, when you're filming.
To go along with that, what made you want to be an actress?
I'm not sure really. Everything kind of randomly fell into place.  I just, my parents friend who's a director, asked me to be in something, and then after that I was with my mum's agent and then it kind of all started off like that. And then, once I'd done my first film I found I really enjoyed it.
Both of your parents are actors, right?
Mmhmm (yes).
What kind of advice did they give you before you shot this movie?
Well,  they like Winnie Pooh, I like Winnie the Pooh. I mean, everyone likes Winnie the Pooh. So, they're just like, try your hardest, and natural again, and, you know. They're just stuffed animals, so, you don't need to overact things.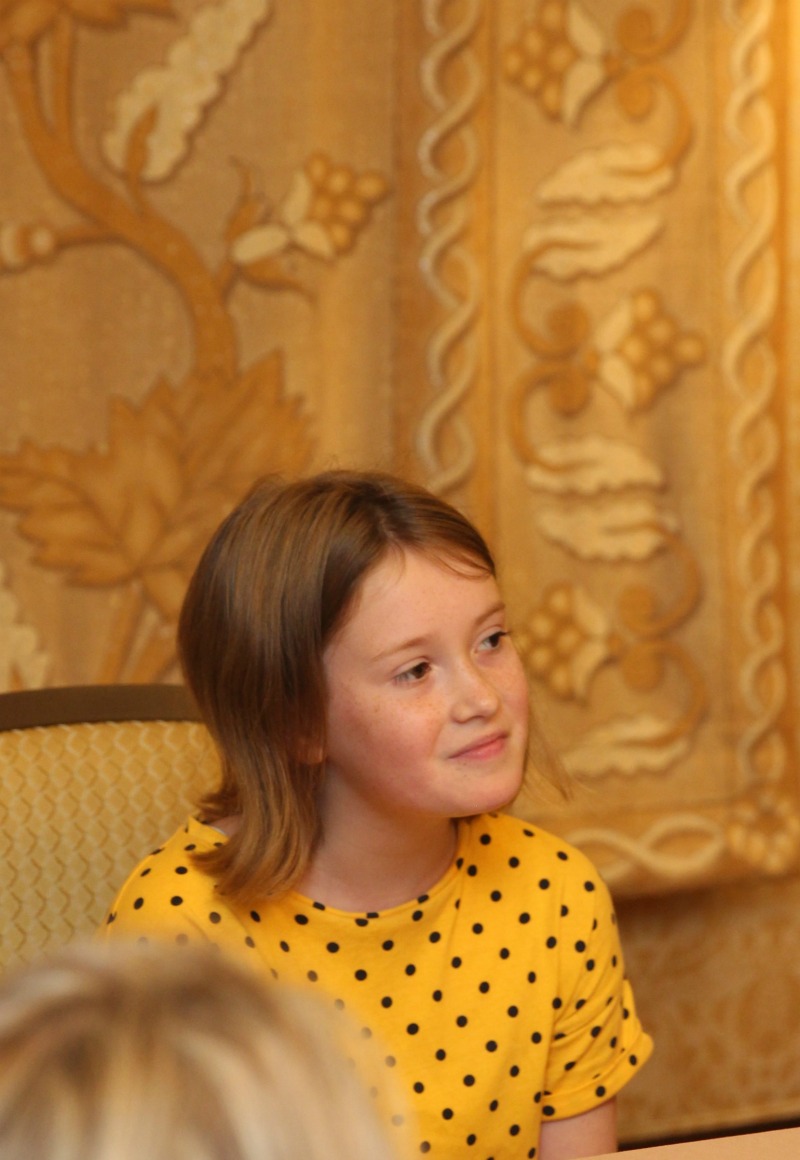 I noticed your mom has a role in this movie. How fun was that working with her?
It was quite funny actually, 'cause I knew the boy who played young Christopher Robin, and sometimes we drove back to the hotel together, and so it was like, we'd always have these weird conversations about my mum's playing my grandma, and then my dad's playing my grandpa, and it's, it's all a bit confusing, yeah.
So, how do you memorize the lines for the movie? Do you read them over and over? Do you have someone to practice with?
I kind of just,  yeah I read them once or twice and then I do it with my mum, and then I try to memorize them. And then I look back over them, and then I look at stuff I could work on like, facial expressions during the scenes and stuff.
When you're out, what's your favorite games to play?
I play a lot with my sister, and I like fun action games. I like making up games and using things that I already have, turning them into stuff, and exaggerating and turning that into something else.
In the movie, you were learning how to draw. Do you like to draw as well?
Yeah, I've been drawing since I was about three. I started from um- 'cause my name's Bronte, I did these "B" people. I drew a "B" and then I drew faces on them and stuff. And then that kind of evolved.  I like to draw a lot. I was just drawing before I came down today.
What was it like being on set?  A typical day on set? What did it involve?
Well, I'd arrive at about seven in the morning and then I'd normally do hair, makeup, then costume.  And then, one of the AD's, Alex, she was
always really nice, she always brought me this little plate of berries before I went on as like a little energy snack.   The first day, I went into my trailer they'd set up, 'cause my mum had told them that I like stuffed animals, they set up all these little Winnie the Pooh characters all over the trailer.
So, average day, depending on what we do, they'd bring me into rehearsal, and then, they had readers for the animals. Not the ones that they used, obviously in the final film, but they had it so we didn't have to just react to nothing.  I'd practice lines with them and then they'd go back and then shoot it.
Did anybody play any jokes on set?
Like, funny moments… I remember this one time where we were waiting for a really long time. It's the scene before where me Hayley and Ewan were all about to run on and save Christopher Robin's work.  We were waiting round the side of the building, and you will notice some screws in the wall. And he asks one of the AD's to chuck him a sharpie and he drew a really detailed face on the screws, and we call him Fred. And he's pulling a face like this…*laughing*.  Yeah, and we were a little bit late running on after that.
It was easy to see that Bronte loved her time spent making Christopher Robin.  She made friends and learned tons about following her dreams along the way.  I, for one, cannot wait to see what is coming next for this amazing actor.
About Disney's Christopher Robin:
In Disney's heartwarming live action adventure, the young boy who shared countless adventures with his stuffed animal friends in the Hundred Acre Wood has grown up and lost sight of what's important in life. Now it is up to his childhood friends to venture into our world and help Christopher Robin rediscover the joys of family life, the value of friendship and to appreciate the simple pleasure in life once again.
Christopher Robin is directed by Marc Forster from a screenplay by Alex Ross Perry and Allison Schroeder and a story by Perry based on characters created by A.A. Milne and E.H. Shepard. The producers are Brigham Taylor and Kristin Burr, with Renée Wolfe and Jeremy Johns serving as executive producers. The film stars Ewan McGregor as Christopher Robin; Hayley Atwell as his wife Evelyn; Bronte Carmichael as his daughter Madeline; and Mark Gatiss as Keith Winslow, Robin's boss. The film also features the voices of: Jim Cummings as Winnie the Pooh and Tigger; Brad Garrett as Eeyore; Toby Jones as Owl; Nick Mohammed as Piglet; Peter Capaldi as Rabbit; and Sophie Okonedo as Kanga.
Get social with Christopher Robin:  Facebook     Twitter     Instagram     #ChristopherRobinEvent
Christopher Robin is now open in theaters everywhere!
You can get your tickets now over at Fandango!
https://acadianasthriftymom.com/2018/08/02/ewan-mcgregor-tells-us-how-he-prepared-for-his-role-as-christopher-robin/
https://acadianasthriftymom.com/2018/08/03/5-reasons-you-are-going-to-be-happy-you-took-your-family-to-see-christopher-robin/
https://acadianasthriftymom.com/2018/08/07/talking-strength-compassion-and-jet-skis-with-disneys-christopher-robins-hayley-atwell/