Sweet and Tangy Hawaiian Pasta Salad
I don't know about your kids, but mine love pasta salad.  I love trying new ways to serve pasta salad.  It's a great way to "sneak" in healthy foods.  I always tell them later, when I've sneaked something healthy in, so they know that they ate it and loved it LOL  Since I went to Maui earlier this year and am headed to Los Angeles soon for the Disney MOANA red carpet; I wanted to try something tropical.  I love pineapple and coconut and wanted something with, at least one of those flavors.  Since I'm the only person in my house who likes coconut, I decided on pineapple.
I went with cavatappi pasta because I love it and so do my kids.  Cavatappi is one of those pastas that can really stand up to a lot of different sauces and uses.  It's hard to over-cook it, which makes it perfect for this forgetful mama!  But, you can really use any pasta you like.  Bow tie pasta or regular macaroni would be great with this pasta salad as well.  I also think that adding golden raisins would be a nice touch for a little sweeter salad.  Grilled chicken or shrimp would also be a great addition to this salad.  I served it with my favorite BBQ ribs and it was a huge hit.  Get creative and make it your own!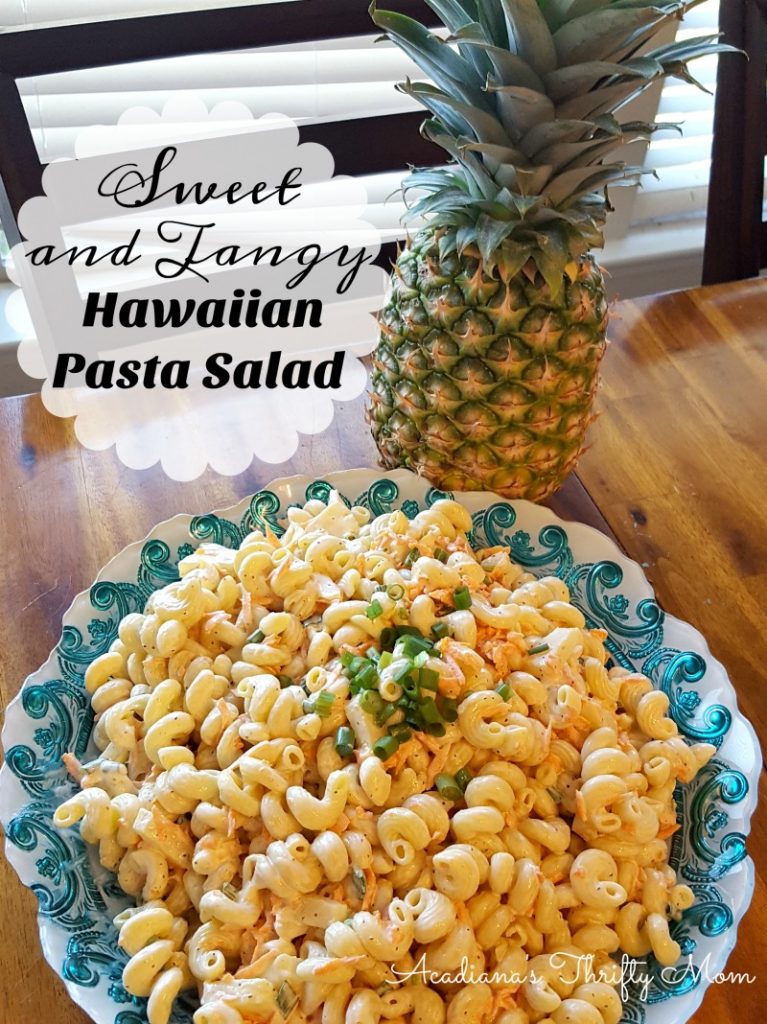 Gather your ingredients:
16 oz pkg Cavatappi pasta (cooked, drained and cooled)
1 cup chopped pineapple (either fresh or canned and drained)
1/2 cup fresh shredded carrots
1 tsp celery seed
1/4 cup chopped green onions
1 cup mayonnaise
2 Tbsp brown mustard
Get to mixing:
Mix all of the ingredients together in a large mixing bowl with a wooden spoon.
Allow to sit for at least 2 hours in the refrigerator before serving.
ENJOY!