Easy Bite Size Pretzel S'mores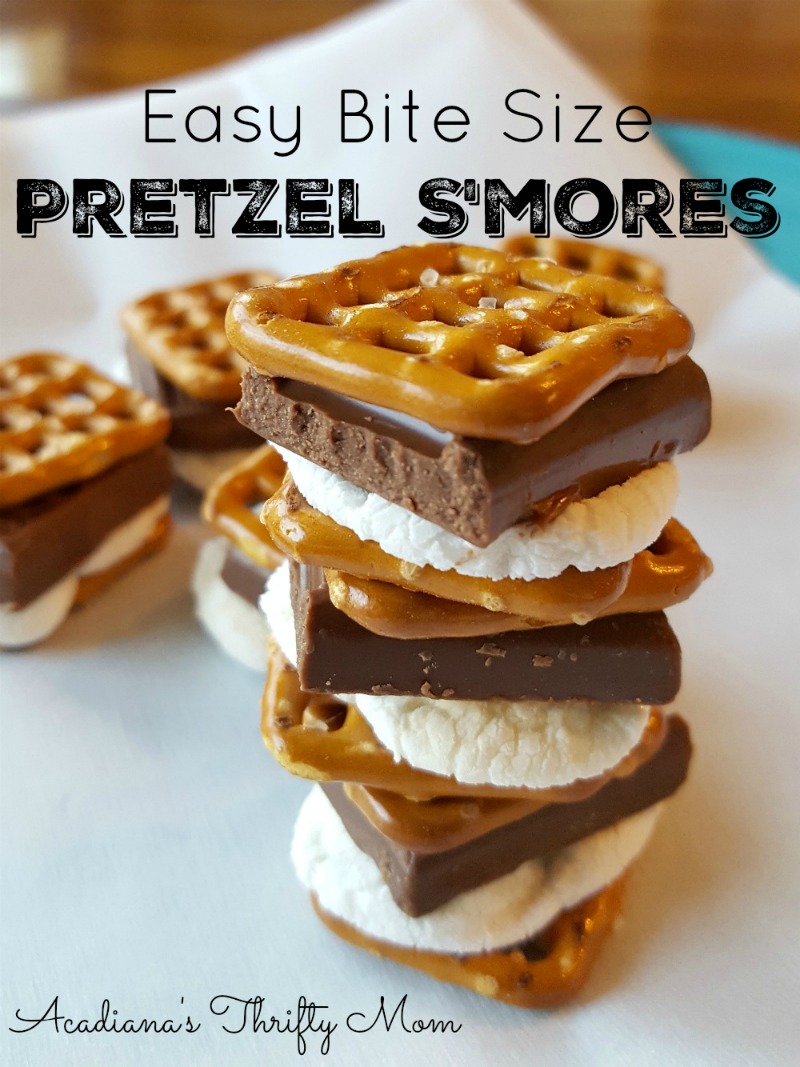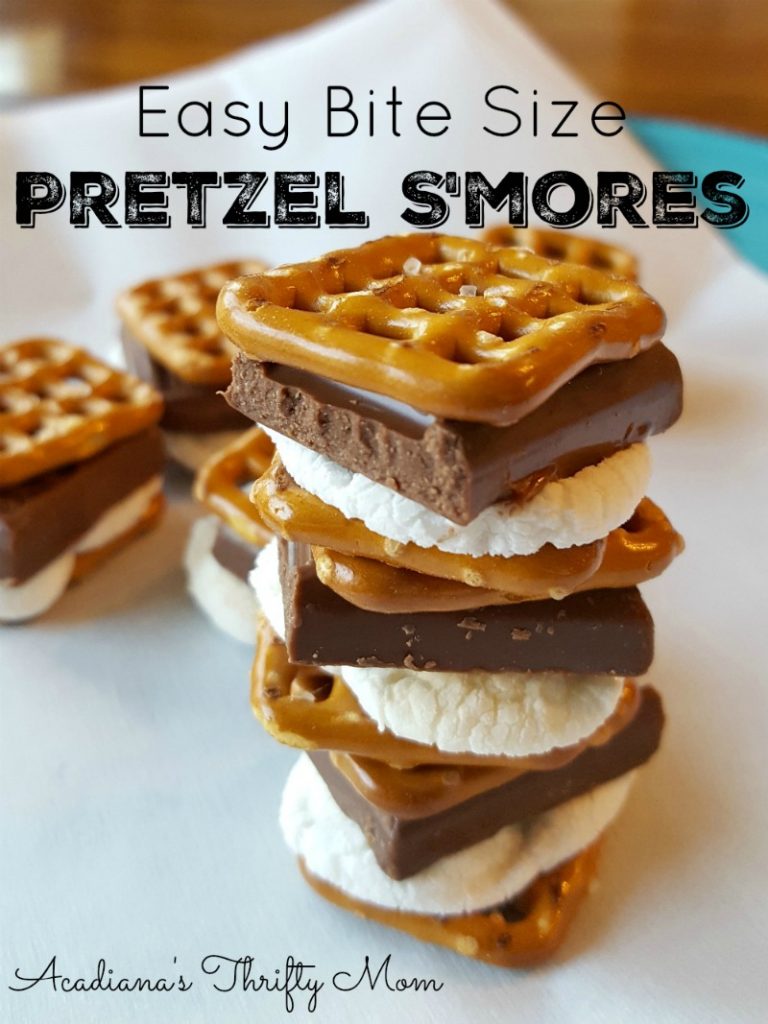 My youngest daughter is a s'mores fanatic!  These easy bite size pretzel s'mores are one of our all-time favorite snacks.  Not only are they fun to make and eat; they are super easy peasy.  They will satisfy even the toughest snack critic.  They have salty, sweet, and chocolate covered and in such a fun way!  Because Hannah loves to help me cook, she has learned how to make them too.  With a little guidance, she can make them for herself and have a blast.  We make these for homeschool gatherings, sleepovers, sports team parties.  You name it; we've made s'mores bites.  So, have fun!  Get creative and make them your own.  You can make fun substitutions and really get to decorating.  The holidays are around the corner 🙂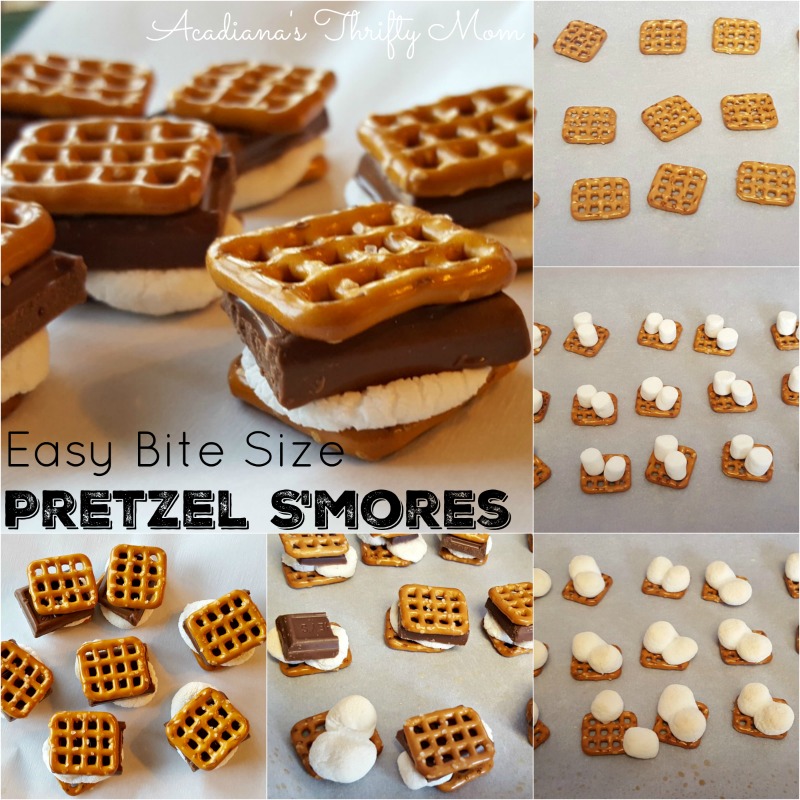 Gather your supplies:
24 square pretzels
24 miniature marshmallows
6 snack size Hershey bars or two regular size Hershey bars
Parchment paper
Get to baking:
Preheat oven to 450 degrees
Place 12 of the pretzels on a cookie sheet lined with parchment paper.
Carefully place 2 miniature marshmallows on each pretzel square.
Carefully place cookie sheet with pretzels in preheated oven for 2 minutes (or until marshmallows are toasty).
Carefully remove the pan from the oven using a heat resistant glove or pot holder.
While the marshmallows are still warm, place 1/2 of a Hershey snack size bar on each marshmallow and cover with a second pretzel.
VOILA!  You have bite size s'mores that everyone will love! ENJOY!