Super Moist Southern Pound Cake
I don't know if y'all know this, but pound cake is a staple in southern homes.  It's like cornbread or sweet tea.  Pound cake is the base for many, many recipes.  Two of my favorites are strawberry shortcake and fresh fruit trifles.  This is a very basic recipe that I use often.  It is very versatile and you can change it up to suit your needs.  These are also great to freeze for later.  I freeze pound cake and banana bread often.  I hope y'all enjoy this recipe as much as we do!
Gather your ingredients:
2/3 cup butter or margarine, softened
3 eggs
1 1/2 cups sugar
2/3 cup milk
1 tsp vanilla extract
2 cups flour
1/2 tsp baking powder
1 tsp salt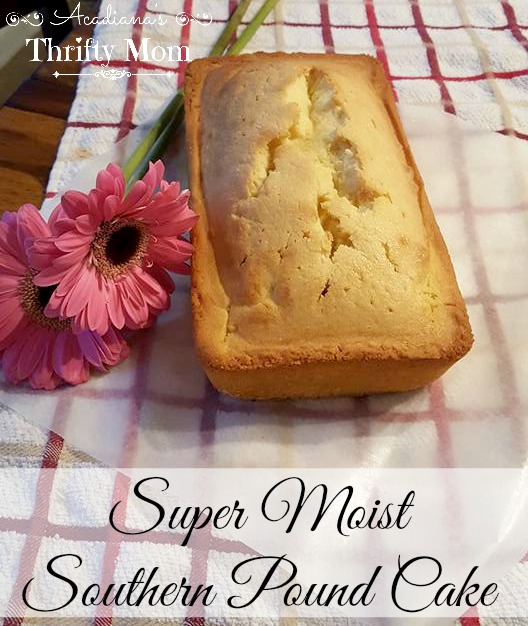 Get to baking:
Cream butter and sugar until they are light and fluffy.
Mix in your milk.
Sift dry ingredients together and add to mixture.
Beat on medium until smooth (about 1-2 minutes).
Add eggs one at a time, mixing well after each addition.
Add vanilla extract and mix a until well blended.
Pour into a well greased and floured 9 X 5″ loaf pan.
Bake at 300° for about 90 minutes or until a toothpick or knife inserted into the middle comes out clean.
Remove from the oven and allow to cool completely.
ENJOY!