Easy Cheese Danish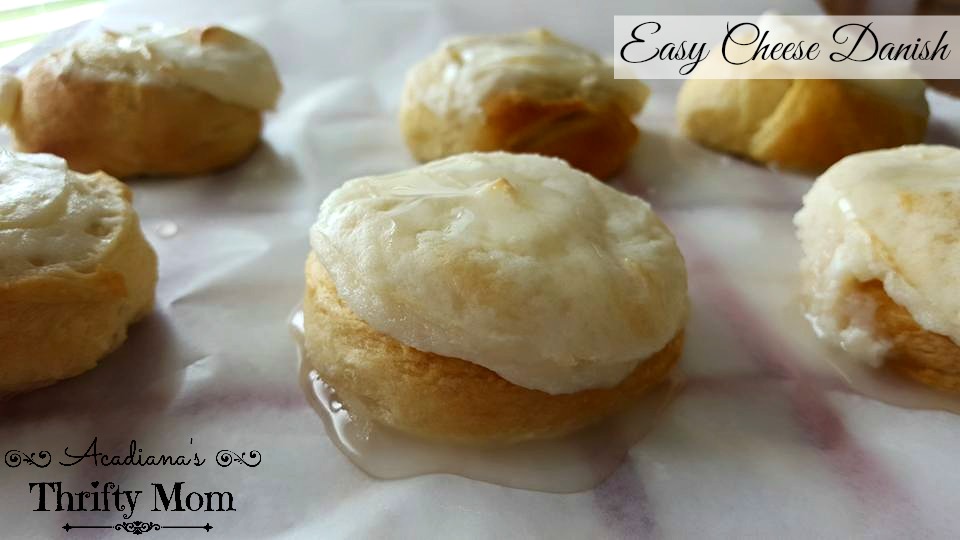 My kids go crazy for these easy cheese danish at our house.  They are so super easy and you can really adapt the recipe to fit your family.  I have also used flaky biscuits and puff pastry for these.  The easiest way, though, seems to be with crescent rolls.  You can flatten each pastry more if you don't like the round danish.  Really, make it your own.  Top them with fresh fruit or preserves for a little fancier touch. These can even be served for dessert, YUM!  I hope your family enjoys this recipe as much as we did.  Be sure to leave me a comment below telling me how you made these and if you have any ideas to make them yummier!
Gather your ingredients: 
1 ~ 8 oz package of cream cheese (softened
1/2 cup sugar
1 tablespoon lemon juice
2 ~ 8 oz cans refrigerated crescent rolls
Glaze
1/4 cup powdered sugar
1/2 teaspoon lemon juice
1 – 2 teaspoons milk or water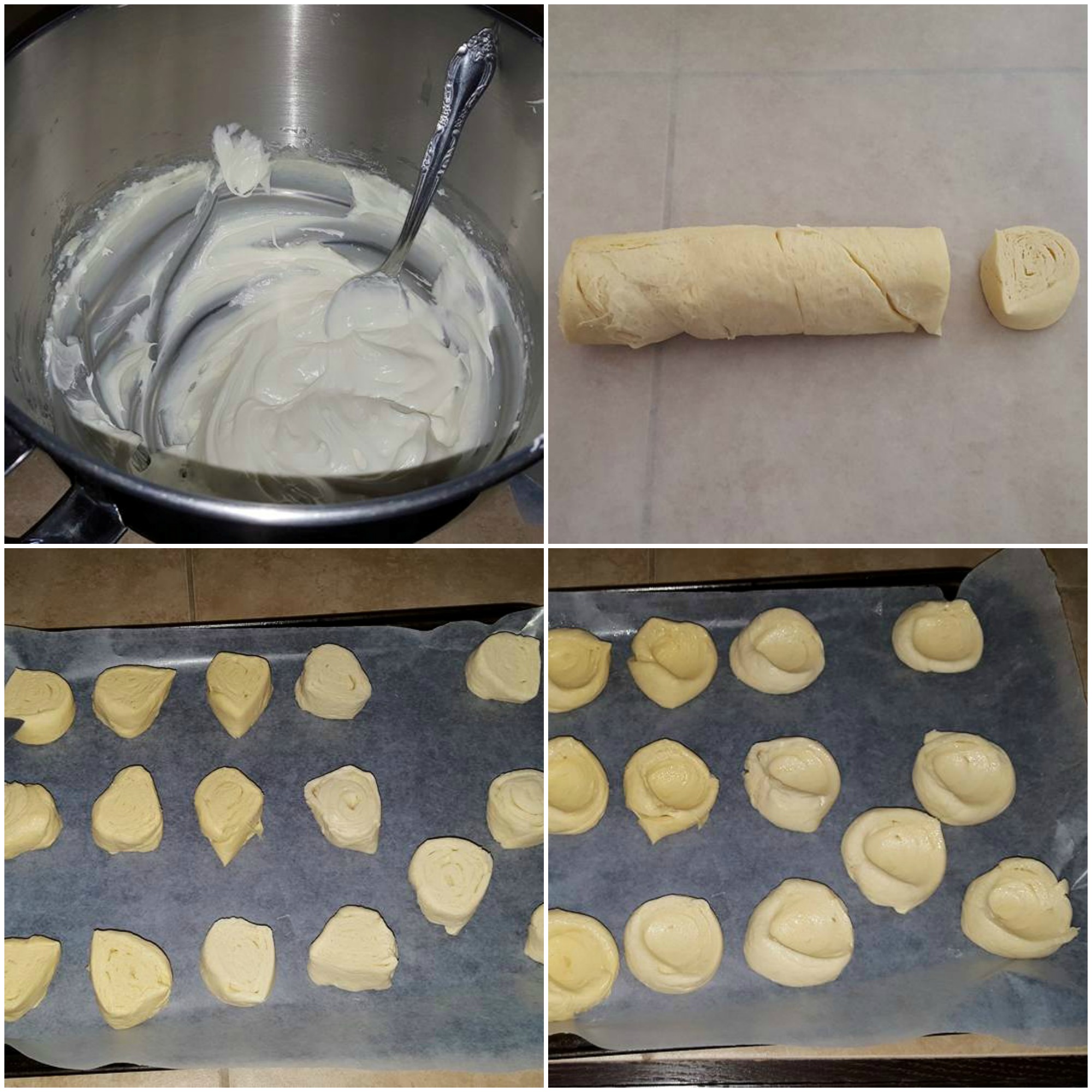 Heat oven to 350°F. In small bowl, beat cream cheese, sugar and lemon juice until smooth.
Slice the dough, while still in roll, into 8 sections and place each 'round' onto cookie sheet.
Press a clean spoon into each circle to make a "bowl" for your cream cheese filling.  Spread each section with about 2 tablespoons cream cheese mixture.
Bake 15 to 20 minutes or until deep golden brown. In small bowl, mix glaze ingredients, adding enough milk or water to drizzle nicely.
Drizzle over warm rolls and ENJOY!