Start Racing and Cooking With These New Cars 3 Activity Sheets! #Cars3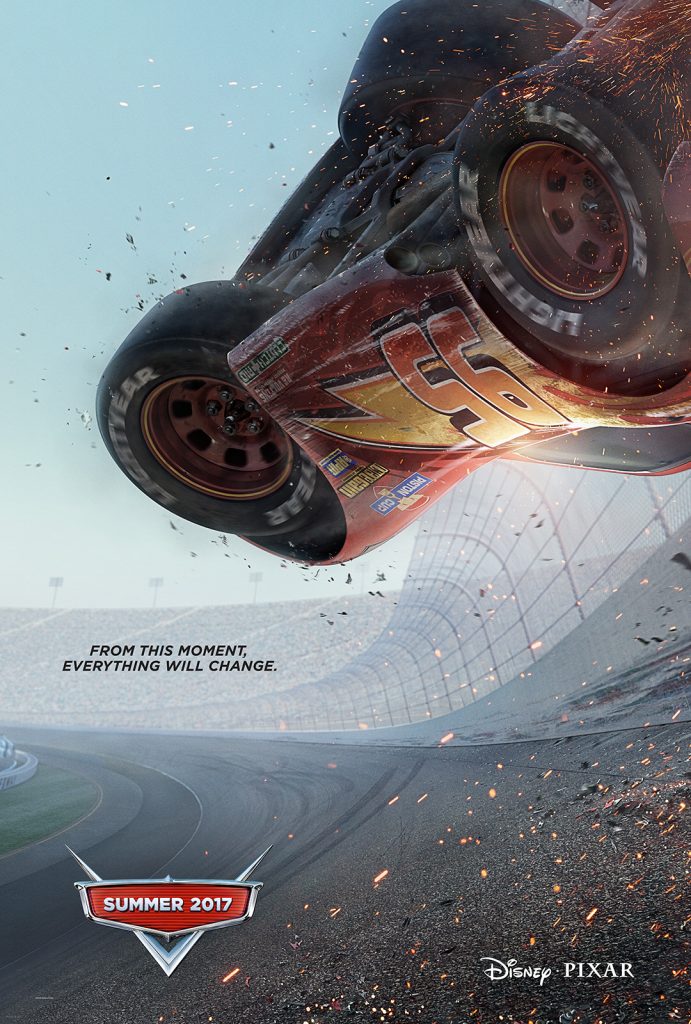 Well, the time is almost here y'all.  Can you believe that Cars 3 will be in theaters in less than two weeks?!?  Gosh, it seems like it was just a few weeks ago when I was posting the first hints at the new movie coming out and now, here it is!  It's almost here!  To celebrate the big day; we have some super cool activities, including a recipe, to try with your family.  We will be giving these a whirl in our house this week, for sure.  We have had such a blast watching all of the new trailers leading up to the opening of Cars 3.  I cannot wait to share the red carpet with all of you!  In case you have forgotten, I'll be walking the red carpet and interviewing a ton of the talent from the film.  This is going to be so much fun for me to share with all of you.  I hope you follow along June 9-12 as I share exclusive coverage of the star-studded Cars 3 red carpet!  Now, go have some Cars 3 fun with your kiddos 😀
Print "Race to the Finish" Board Game HERE!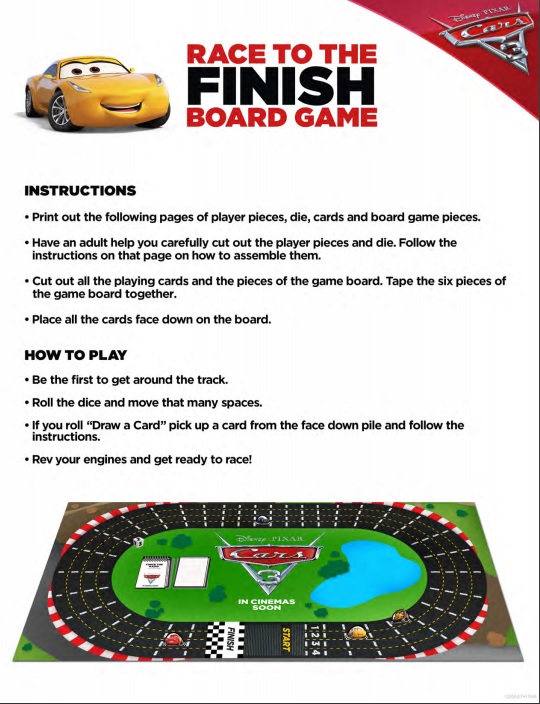 Print Build Your Own Race Course HERE!

Print Miss Fritter's Corn Fritters Recipe HERE!

About Cars 3:
Blindsided by a new generation of blazing-fast racers, the legendary Lightning McQueen (voice of Owen Wilson) is suddenly pushed out of the sport he loves. To get back in the game, he will need the help of an eager young race technician, Cruz Ramirez (voice of Cristela Alonzo), with her own plan to win, plus inspiration from the late Fabulous Hudson Hornet and a few unexpected turns. Proving that #95 isn't through yet will test the heart of a champion on Piston Cup Racing's biggest stage! Directed by Brian Fee (storyboard artist "Cars," "Cars 2") and produced by Kevin Reher ("A Bug's Life," "La Luna" short), "Cars 3" cruises into theaters on June 16, 2017.
Like CARS on Facebook
Follow CARS on Twitter
Follow CARS on Instagram
Subscribe to the Disney/Pixar YouTube channel here
Visit the official CARS 3 website here
CARS 3 races into theatres everywhere on June 16th!