Follow Acadiana's Thrifty Mom To Disneyland and The Red Carpet Premier of Disney/Pixar Cars 3 #Cars3Event
*I received an all expenses paid trip to Los Angeles for the coverage of several press events for Disney.   All opinions are 100% my own and I only recommend events and shows that are a great fit for my readers.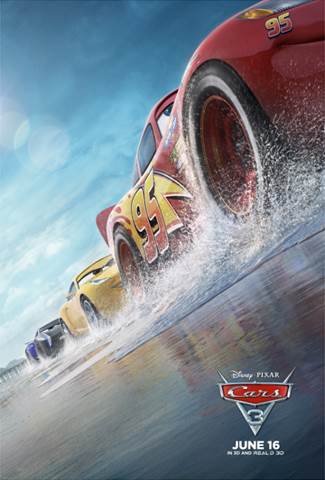 Y'all!  I'm going to Disneyland!  I am so stinkin' excited to share with you all that Acadiana's Thrifty Mom has been invited to a very special Disney/Pixar hosted event for CARS 3 June 9 – 11!  I was invited, along with 24 of Disney's top Bloggers to Anaheim, CA, to walk the red carpet at the CARS 3 (opening in theatres on 6/16) premiere.  While I am in town, I will also attend the press junket where I will interview talent from the film.  I will also be spending all three days at Disneyland and Disney California Adventure park to experience the "Summer of Heroes!"
About Cars 3:
Blindsided by a new generation of blazing-fast racers, the legendary Lightning McQueen (voice of Owen Wilson) is suddenly pushed out of the sport he loves. To get back in the game, he will need the help of an eager young race technician, Cruz Ramirez (voice of Cristela Alonzo), with her own plan to win, plus inspiration from the late Fabulous Hudson Hornet and a few unexpected turns. Proving that #95 isn't through yet will test the heart of a champion on Piston Cup Racing's biggest stage! Directed by Brian Fee (storyboard artist "Cars," "Cars 2") and produced by Kevin Reher ("A Bug's Life," "La Luna" short), "Cars 3" cruises into theaters on June 16, 2017.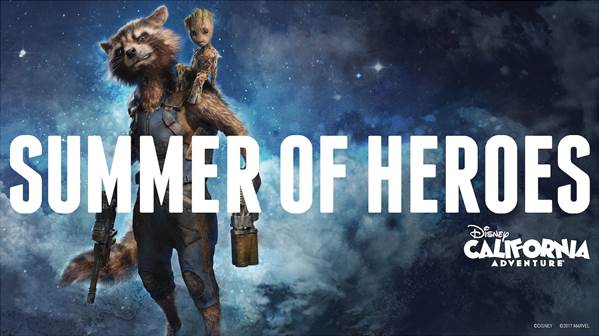 Disney California Adventure park will soon be the destination for adventure, intrigue and triumph as recruits from around the world – like you – join forces with legendary Super Heroes in an ever-expanding universe of stories that will grow even bigger over time including the thrilling, rocking attraction, Guardians of the Galaxy – Mission: BREAKOUT!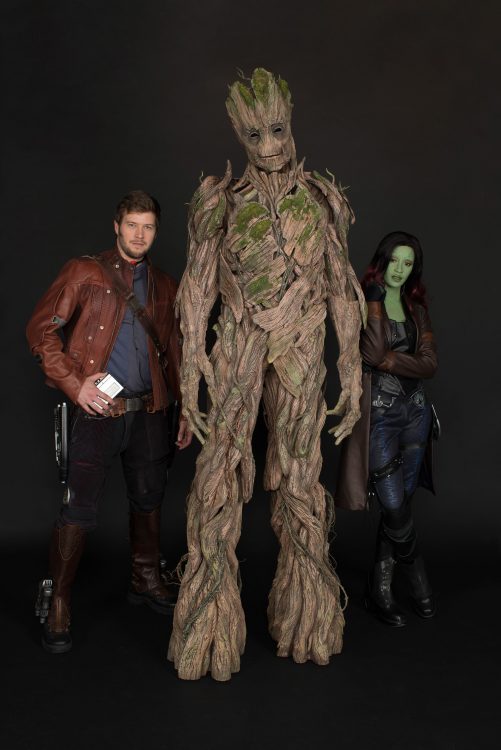 "Beginning May 27, guests will interact with cosmic heroes Star-Lord, Gamora and Groot in "Guardians of the Galaxy: Awesome Dance Off!" at Disney California Adventure Park. The new entertainment experience invites guests to encounter these Guardians of the Galaxy, fresh off their appearance in the latest blockbuster film, "Guardians of the Galaxy: Vol. 2." Guests will find excitement throughout Hollywood Land during Summer of Heroes with the Avengers Training Initiative featuring Black Widow and Hawkeye, and heroic encounters with Black Widow, Captain America and Spider-Man." (Disneyland Resort)
"The glimmering exterior of The Collector's imposing Fortress looms over the skyline at Disney California Adventure Park. The all-new attraction Guardians of the Galaxy, Mission: BREAKOUT! debuts May 27, 2017 at Disney California Adventure. Guardians of the Galaxy,Mission: BREAKOUT! will take guests through the fortress of The Collector, who is keeping his newest acquisitions, the Guardians of the Galaxy, as prisoners. Guests will board a gantry lift which launches them into a daring adventure as they join Rocket in an attempt to set free his fellow Guardians. The epic new adventure blasts guests straight into the "Guardians of the Galaxy" story for the first time, alongside characters from the blockbuster films and comics. As guests join Rocket in his attempt to bust his pals out of The Collector's Fortress, they will experience randomized ride experiences complete with new visual and audio effects and music inspired by the popular film soundtracks." (Richard Harbaugh/Disneyland Resort)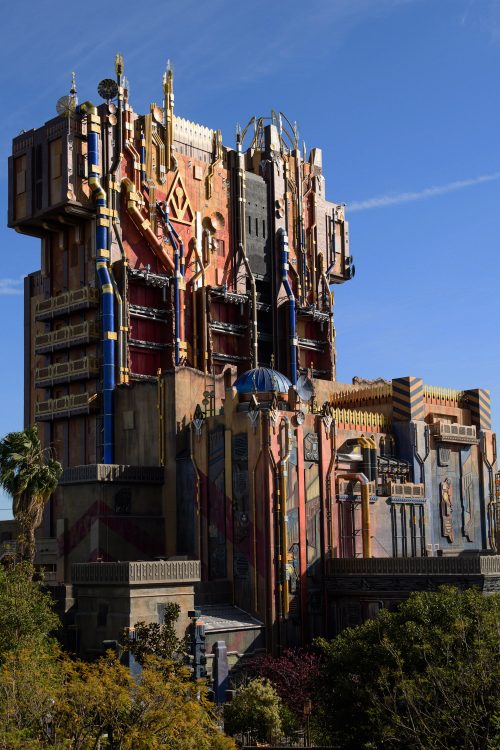 During the event we will also screen the new Pixar Animation Studios' short film LOU which debuts in theatres in front of CARS 3!  I don't know about you, but I am a huge fan of Disney short films.  These are always packed with cuteness and creativity.  I cannot wait to see what Disney/Pixar has in store for us this time.  Getting to share it with all of you is just icing on the cake!  Be sure to follow me on Facebook, Twitter, and Instagram June 9 – 11 as 24 bloggers from around the country and I embark on this epic adventure!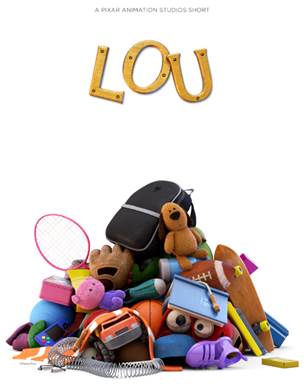 Like CARS on Facebook
Follow CARS 3 on Twitter
Follow CARS 3 on Instagram
Subscribe to the Disney/Pixar YouTube channel here
Visit the official CARS 3 website here
CARS 3 opens in theatres everywhere on June 16th!