Olaf's Frozen Adventure Has Been Unwrapped And Will Leave You Feeling Warm Inside #OlafsFrozenAdventure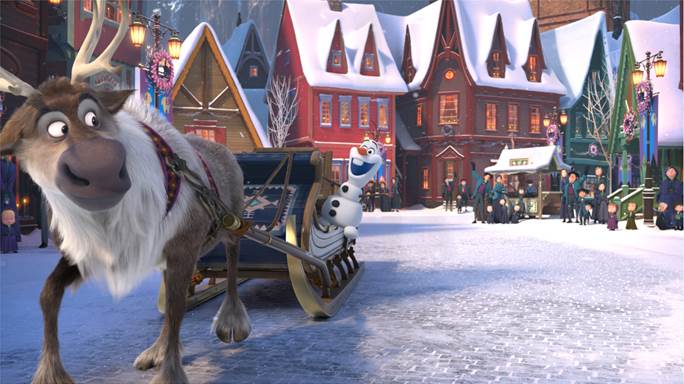 Have you heard?!? Walt Disney Animation Studios (WDAS) and Pixar Animation Studios are teaming up this holiday season when WDAS' new featurette Olaf's Frozen Adventure and I could NOT be more excited!  We saw the trailer last night at the beginning of Cars 3 and I knew I had to share it with all of you first thing this morning!  Olaf's Frozen Adventure will open in front of Disney•Pixar's original feature film COCO on Nov. 22nd and it is going to be AMAZING!  Oh, don't even get me started on how excited I am about COCO!  Have you seen the trailer for COCO?  AHHHHH!!!  It's going to be fun!
About Olaf's Frozen Adventure:
Featuring four new original songs, the 21-minute featurette welcomes the original cast and characters back to the big screen, including Olaf (voice of Josh Gad), who is on a mission to harness the best holiday traditions for Anna (voice of Kristen Bell), Elsa (voice of Idina Menzel) and Kristoff (voice of Jonathan Groff). Directed by Emmy®-winning filmmakers Kevin Deters and Stevie Wermers-Skelton ("Prep & Landing"), produced by Oscar® winner Roy Conli ("Big Hero 6"), with original songs by Elyssa Samsel and Kate Anderson ("Between the Lines"), OLAF'S FROZEN ADVENTURE will be in theaters for a limited time beginning Nov. 22.