National Thrifty Shop Day is August 17! Let's Get Out And Get Thrifty Acadiana
National Thrifty Shop Day is August 17! Let's Get Out And Get Thrifty In Acadiana.  Did you know that there is a day set aside for thrift shops?!  Well, there is and it is August 17.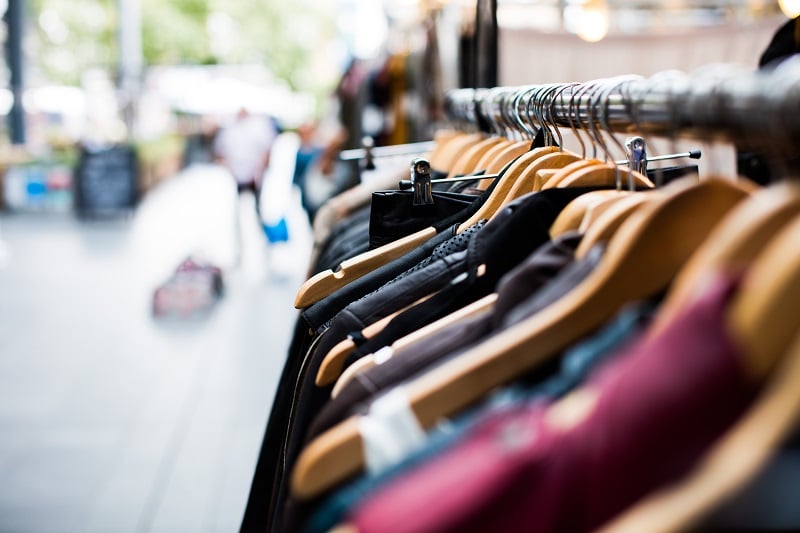 According to NARTS (The Association of Resale Professionals), right now, there are more than 25,000 resale, consignment and Not For Profit resale shops in the United States.  That's a lot of thrifty.  Are you feeling left out of the thrifty loop?  Well, don't, because we have a ton of thrift shops right here in Acadiana.  What better way to save big and help cut down on waste, than to buy from a resale or thrift shop.  With back to school in full swing and Halloween right around the corner, there literally is no better time to dig in and find out what these shops are all about! In honor of the holiday, I have created a list of all of the thrift, resale, and consignment and Not For Profit resale shops right here in our own backyard.
There are a few things you will need to know before you get out and start shopping.  These tips will help maximize your time, money, and keep you from getting discouraged.  Thrift stores can be overwhelming if you aren't used to shopping like this.  The rewards of saving huge, will quickly have you going back for more.
Make a plan ~ Have a plan of what you're looking for.  Thrift shops have tons of bags and old VHS tapes.  Unless you're looking for those things, don't even go in that section.
Perfect your scan ~ Scan the racks for what you're looking for or similar items and go in those areas.  Moving every single piece of clothing can be tedious and time consuming.
Take a friend ~  Saving money is a lot more fun with a friend.  Plus, you can share each other's list and help divide and conquer the store.
Pay attention ~  Look very closely to the items you are purchasing before you buy them.  Thrift stores usually have a "no return" policy and will not allow you to return what you buy under any circumstances.
Keep at it ~ If you don't like your first Thrift Store experience, go back.  Try that same store on a different day or even try another store.  Each store has its own personality and most stores have big sales on certain days of the week or month.
Saving big on clothes is not the only reason to shop your local Thrift Stores.  You can also save a ton of money on furniture, home decor, fixtures, and my personal favorite; books!  Yes books!  So what are you waiting for?  Get out there and save some money 🙂
Here is a great list of Thrift Shops right here in Acadiana:
ARC Thrift Store (710 S Union St, Opelousas)
Centre Thrift (4551 Johnston St., Lafayette)
Classy Closet Too (910 1/2 N Parkerson Ave, Crowley)
Clothes Mentor (110 Tucker Dr, Lafayette)
Clothing Loft Resale (115 Arnould Blvd, Lafayette)
Dirt Cheap (3324 Ambassador Caffery Pkwy, Lafayette)
Goodwill (1001 Bertrand Dr., Lafayette)
Habitat For Humanity Restore (3123 1/2 Johnston St, Lafayette)
Hand Up Thrift  (The Hut) (105 Leonie Street, Lafayette)
Mimi's Bargain House (218 E. Texas Ave., Rayne)
Once Upon A Child (110 Tucker Drive, Lafayette)
Paula's Place (820 North Parkerson Ave., Crowley)
Pioneer Trading Post (5903 Johnston St, Lafayette)
Plato's Closet (110 Tucker Dr ste 100, Lafayette)
Salvation Army Thrifty Store (115 E 3rd St, Lafayette)
Second Time Around Consignment (125 E 4th St, Crowley)
The Way 2 Thrift (1828 N Ave G, Crowley)
If you know of a Thrift Shop that should be included, please email it to me at [email protected]