Avengers: Infinity War Is Out On DVD And Blu-ray Today With Must See Bonus Features
Avengers: Infinity War Is Out On DVD And Blu-ray Today With Must See Bonus Features!  Y'all, Avengers: Infinity War is out on DVD and it is insane!  If you have followed me for long, you know I love Marvel movies, but I'm not a big geeky Marvel "nerd". With that being said, Avengers: Infinity War may have changed my little Marvel-y path into a raging Marvel highway!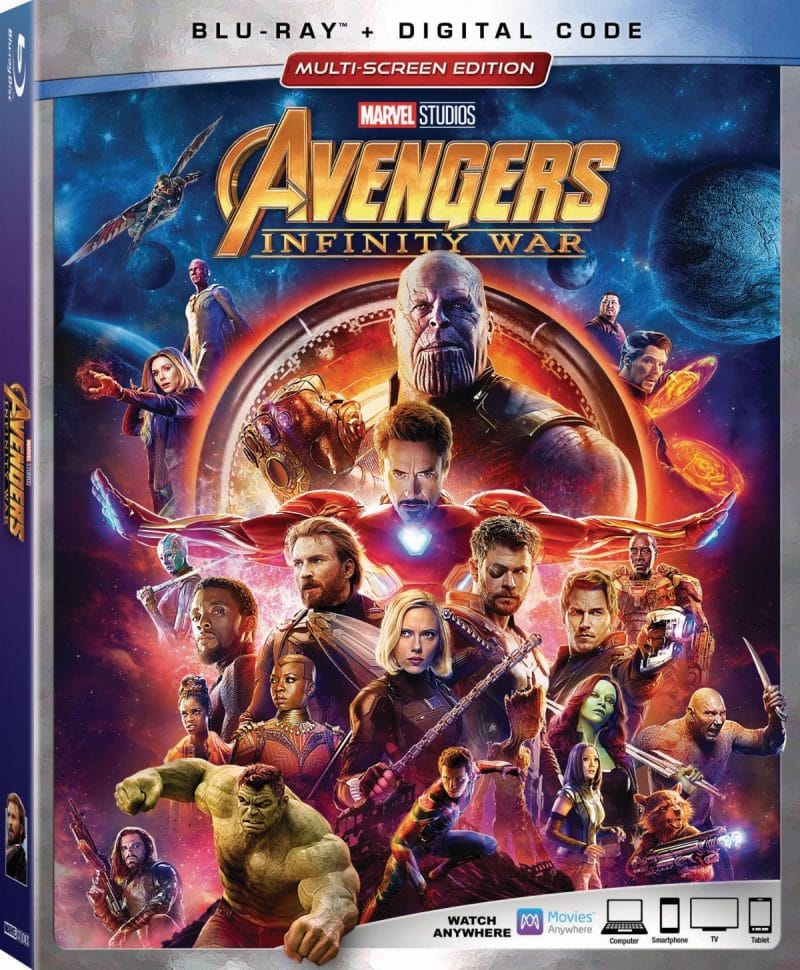 While I was in Los Angeles last month, I had the privilege of sitting down with the Executive Producer of Avengers: Infinity War,  Trinh Tran.  She seemed quite relieved that she was finally able to discuss the film with us since everyone has had a chance to see it and process the ending.  If you are a huge fan of the Marvel superheros, comic books, and movies, then you already have watched Avengers: Infinity War and do not need my review of it.  If you have not seen it yet, let me give you that little extra kick in the pants to, at least, rent it today!  Even if you have never seen a Marvel movie, ever, you are going to love Avengers: Infinity War.  Trust. Me. Just. Watch. It!  There is so much action and so many key role paths being redirected that you're almost at an advantage if you're not emotionally invested in the franchise.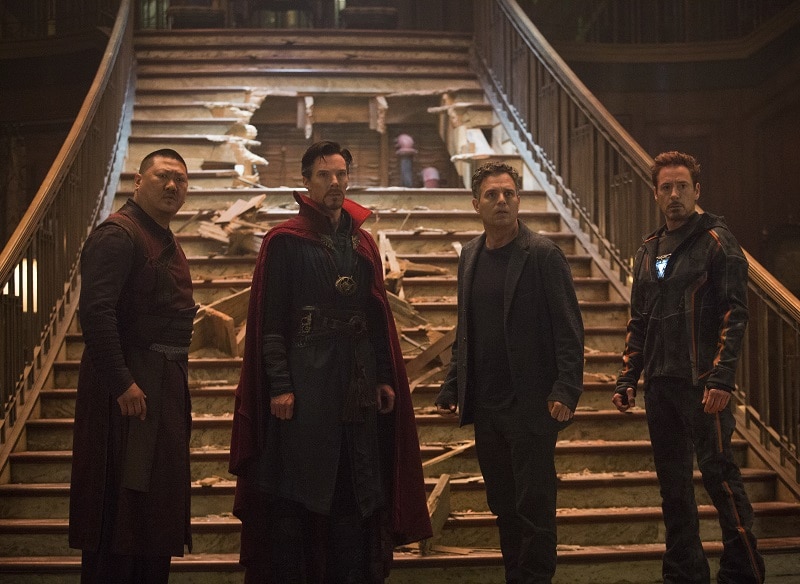 A Few Of My Favorite Things
My favorite thing about Marvel movies is that you can watch each one individually and love them.  You can follow the story and really have a great experience.  Avengers: Infinity War is going to leave you reeling, especially if you are invested in the characters.  You are going to laugh, cry, then maybe throw a small object at your television LOL  So, make sure you only have soft objects around you when you watch it.  Avengers: Infinity War is a true emotional roller coaster.  This brings me to two of my other favorite thing about Avengers: Infinity War; the humor and the bonus features.  Just when Avengers: Infinity War has you hanging off the edge, they have a way of bringing you back and usually it's with humor.  There are very good reasons why it is the the fourth highest-grossing film of all time.  The bonus features for the DVD, Blu-ray, and digital copy are amazing and just add to the experience!  Like, how did we make it to fully loving this film without seeing Tony and Pepper spar?  You are going to love it!
Let's talk Bonus Features:
Strange Alchemy (5:08)– Share the thrill of characters from across the MCU meeting for the first time—and discover why some were teamed up together.
The Mad Titan (6:34) – Explore the MCU's biggest, baddest villain, his trail of influence through the stories, and the existential threat he represents.
Beyond the Battle: Titan (9:36) – Dive into the climactic struggle on Thanos' ruined world, including the epic stunts and VFX, to uncover the source of its power.
Beyond the Battle: Wakanda (10:58) – Go behind the scenes to find out how the filmmakers pulled off the most massive and challenging battle Marvel had ever attempted.
Deleted and Extended Scenes (10:07)
Happy Knows Best (1:23) – Tony and Pepper spar over the details of their upcoming wedding—until a hassled Happy Hogan pulls up with an urgent request.
Hunt for the Mind Stone (1:24) – On a darkened street, Wanda Maximoff and the wounded Vision attempt to hide from Thanos' brutal allies.
The Guardians Get Their Groove Back (3:20) – As Peter Quill and Drax quarrel over their failed mission to Knowhere, Mantis interrupts with news.
A Father's Choice (4:00) – Thanos confronts Gamora with a vision from her past—and with lying to him about the Soul Stone.
Gag Reel (2:05)– Watch your favorite Super Heroes make super gaffes in this lighthearted collection of on-set antics.
Audio Commentary (approx. 149 min.) by Anthony and Joe Russo, Christopher Markus and Stephen McFeely
Digital Exclusive:
A Directors' Roundtable (approx. 32 min.) – Eight amazing directors reflect on how their movies contribute to the Marvel Cinematic Universe's larger storytelling adventure.
About Avengers: Infinity War:
As the Avengers and their allies have continued to protect the world from threats too large for any one hero to handle, a new danger has emerged from the cosmic shadows: Thanos. A despot of intergalactic infamy, his goal is to collect all six Infinity Stones, artifacts of unimaginable power, and use them to inflict his twisted will on all of reality. Everything the Avengers have fought for has led up to this moment – the fate of Earth and existence itself has never been more uncertain.
Like AVENGERS on Facebook
Follow AVENGERS on Twitter 
Follow AVENGERS on Instagram
AVENGERS: INFINITY WAR available now on Digital, Movies Anywhere, DVD, Blu-ray and 4K Ultra HD!
 #InfinityWarBluray
https://acadianasthriftymom.com/2018/03/16/marvel-studios-just-released-the-new-avengers-infinity-war-trailer-and-poster/
https://acadianasthriftymom.com/2018/07/15/think-it-over-think-it-under-and-follow-me-to-the-christopher-robin-red-carpet/