My Boo 2! A Madea Halloween Red Carpet Experience With Tyler Perry #BOO2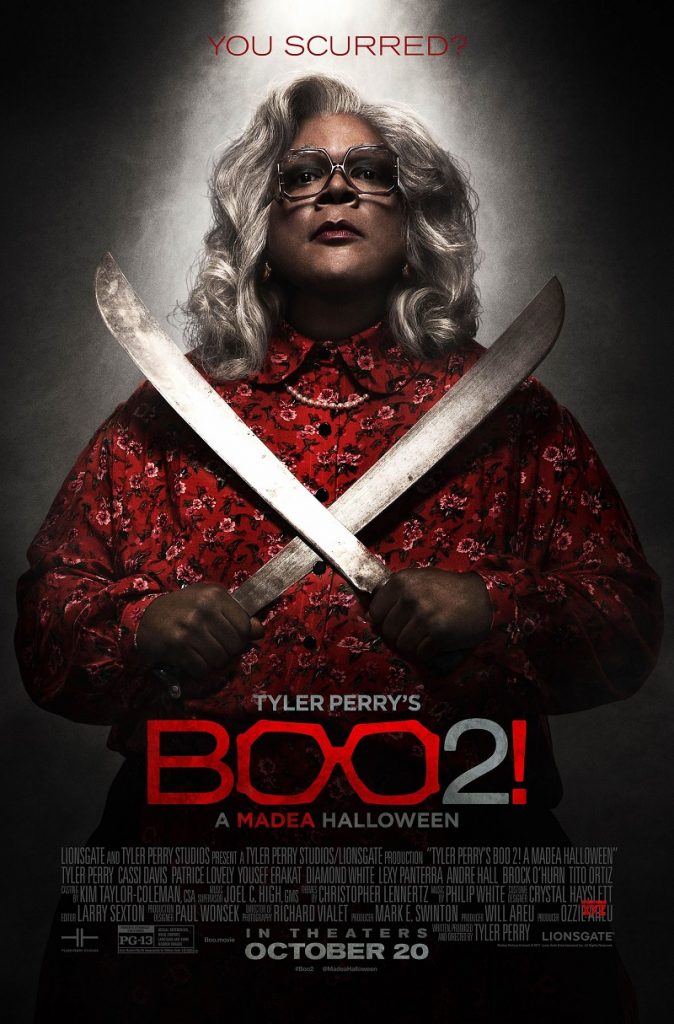 I am finally able to share with you one of the most amazing experiences for me to date!  I was able to meet Tyler Perry!  Yes, Madea her/himself!  This was, definitely, a bucket list item in several ways.  Well, maybe several bucket list items all rolled into one AMAZING experience.  The one thing that made this trip most amazing was that it was close to home.  I was able to drive down to New Orleans after school one day, go to the red carpet, then drive home the next day after interviewing Tyler Perry.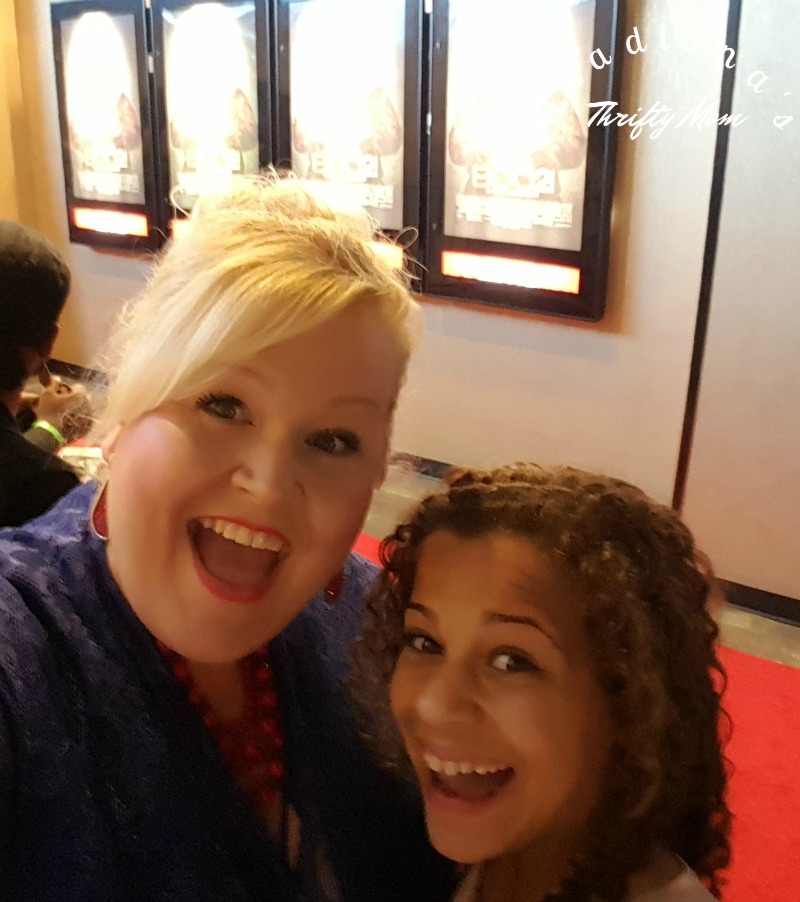 There are three reasons this red carpet made my bucket list:
I had a goal to meet Tyler Perry THIS YEAR!  I wasn't sure how I was going to make it happen, but it happened!
I was able to take one of my children with me.  I got to take Hannah (my 11 year old & the baby) to see her favorite movie star; MADEA!
I was able to do my very first one-on-one celebrity interview.  I have never had an interview where I sat down, by myself and interviewed a movie star.  How amazing it was that I got to interview Tyler Perry for my first time!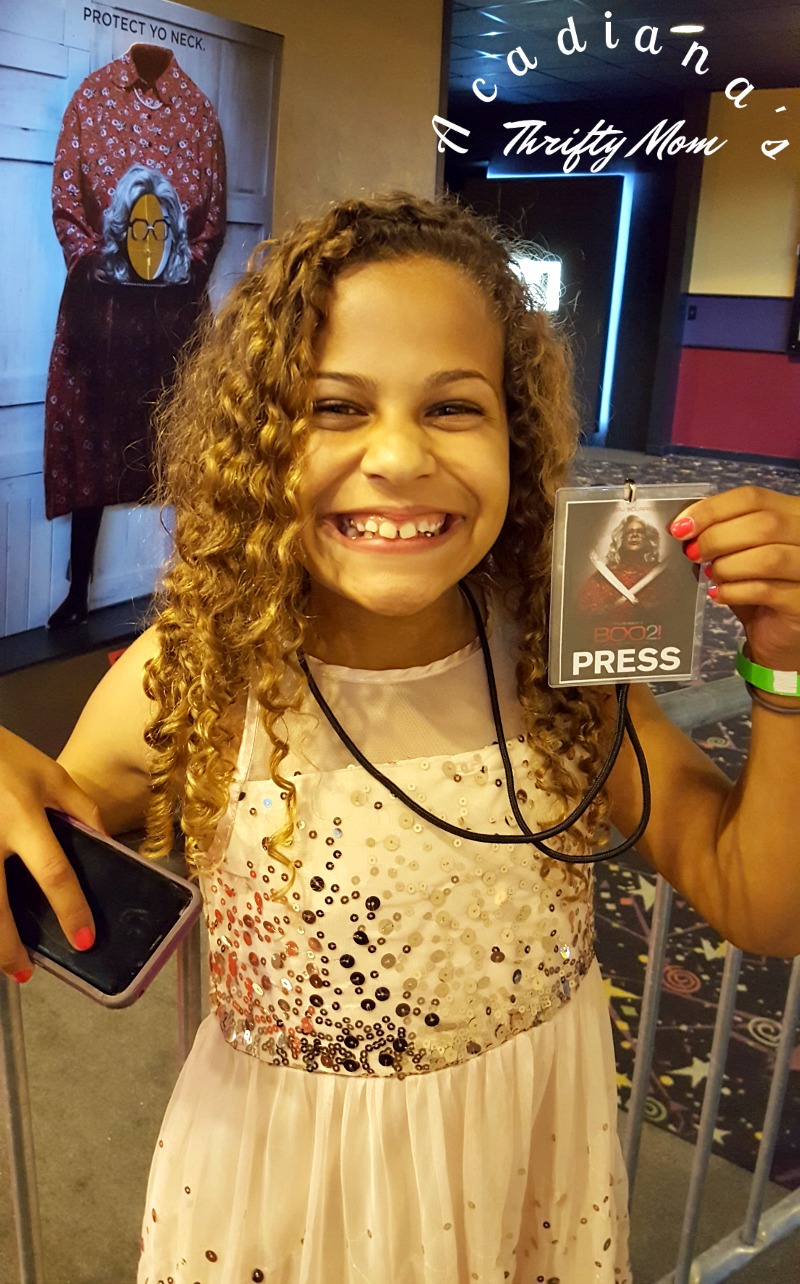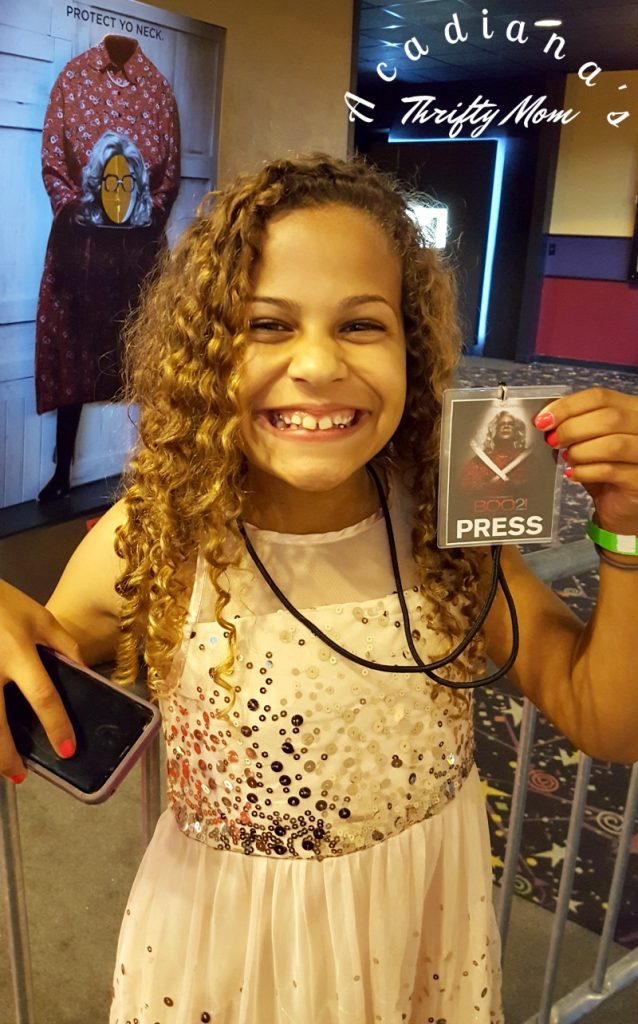 So, we headed out!  We were headed to New Orleans from Lafayette, which is about a 2 1/2 hour drive.  Just Hannah and I.  We were crazy pressed for time since traffic was horrible, so I put on my makeup and fixed my hair while we were stopped in traffic.  We stopped at Walgreens about a mile away from the theater and changed into our red carpet attire.  In a strange way, it was fun!  It was fun rushing out of work with my daughter to meet Tyler Perry!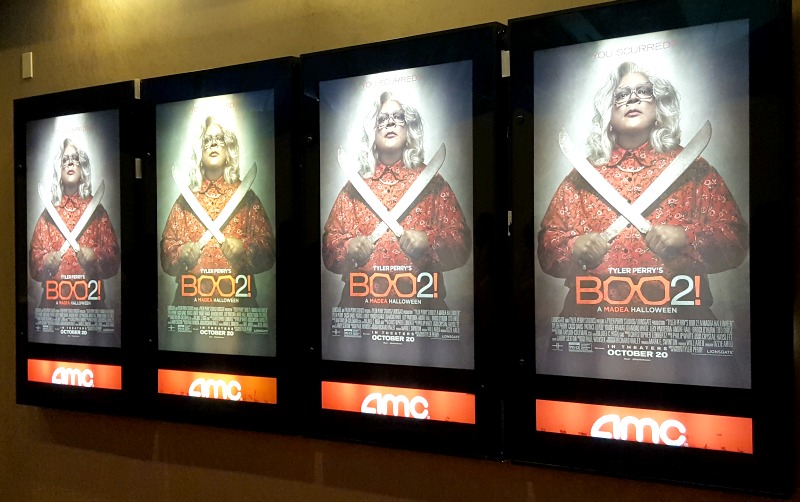 This red carpet was very different from any red carpet I had been to.  All of the red carpet premiers I attended before were in California.  Many of them were in Hollywood.  This was a small, cozy red carpet premier, which made it that much more exciting!  We were able to stand on the side of the carpet and get up close and personal with Tyler Perry as he entered the theater.  Hannah was even able to ask him a question!   Watch below as she asks him "What are you working on next?".  I didn't get the great quality of video I was hoping I would get, but I got video!  She had proof, for all of her friends at school, that she met Madea!
As you can see, Tyler Perry has a lot coming up!  I cannot wait for his new films AND the book!  You can bet I'll be the first in line.  I hope he has a book signing here locally.  I'll be sure to let you all know if he does 🙂

We made our way to our reserved seats to watch Boo 2! A Madea Halloween.  Before the film started, Tyler Perry addressed the audience.  He talked about the film and how much we need laughter right now.  This is so true and we certainly laughed the ENTIRE way through the film!  The movie is HILARIOUS!  Madea and Joe are up to their old antics and jokes.  Boo 2! A Madea Halloween will have you rolling.  Be sure to check back later this week for my one on one interview with Tyler Perry and more about Boo 2!
About Boo 2! A Madea Halloween:
Madea and the gang are back for this hilarious sequel.  Madea, Bam and Hattie venture to a haunted campground and the group must literally run for their lives when monsters, goblins and the bogeyman are unleashed.  ~ Boo.Movie
Get Social With Boo 2!  A Madea Halloween:     Facebook     Twitter     Instagram