Meet Pete and Natalie From Disney's Pete's Dragon #PetesDragonEvent
Meet Pete and Natalie From Disney's Pete's Dragon #PetesDragonEvent
*I received an all expenses paid trip to Los Angeles for the coverage of several press events for Disney.   All opinions are 100% my own and I only recommend events and shows that are a great fit for my readers.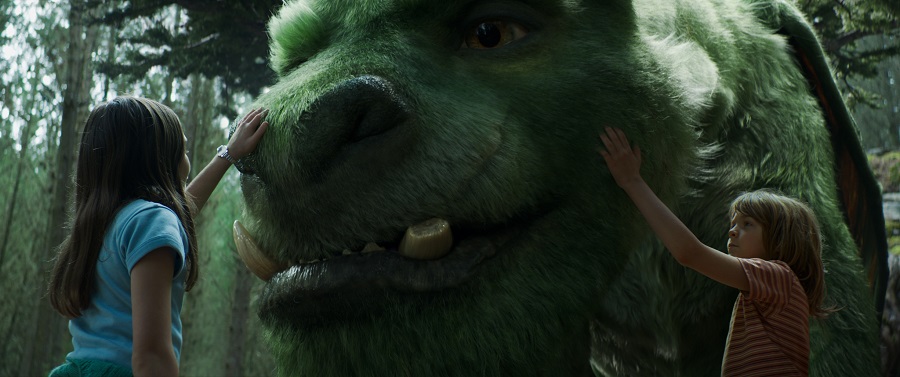 Meet Pete and Natalie From Disney's Pete's Dragon!
While I was in Los Angeles last week, I had the amazing opportunity to sit down with Oakes Fegley, who plays Pete in Pete's Dragon and  Oona Laurence, who plays Natalie in the film.  This was such a fun interview.  We don't always get the chance to sit down with child actors, but when we do, it is always a real treat.  It can be so refreshing to hear their view on the film and how they see Hollywood and all of the adults around them.  Oakes and Oona are both ADORABLE, I just wanted to put them both in my pocket and take them back to Louisiana with me so they could play with my kids LOL  You could see their personalities shining through and the magic in their eyes when they talked about Pete's Dragon and how Disney brought Elliot to life.
The first question was asked:  How many times did you have to make believe you were throwing yourself off a cliff before they got the scene right?
As you know, if you've seen the trailer for the movie, there is this amazing scene where Pete jumps off of the side of a cliff and Elliot swoops in to save him and flies him high into the sky.  It is such a fun scene!
Oakes Fegley's reply:  I don't know the exact number, but I'd say probably ten or a little bit more.  It was fun.  We did stunt training before we started filming and we felt safe with all of the stuntmen, so all of the stunts that we did, we just had fun and felt safe while doing it, so it was really, really cool.
The next question was:  What was your favorite part of filming the movie?
Oona Laurence's reply:  That's hard.  I loved the whole movie.  I guess, the part where Oakes and Elliot say goodbye really made me cry.  I mean, that part ripped my heart out.
Oakes Fegley's reply:  That's one of my favorite scenes as well.  I like the scene where Elliot slides into the cow.  I really like that part.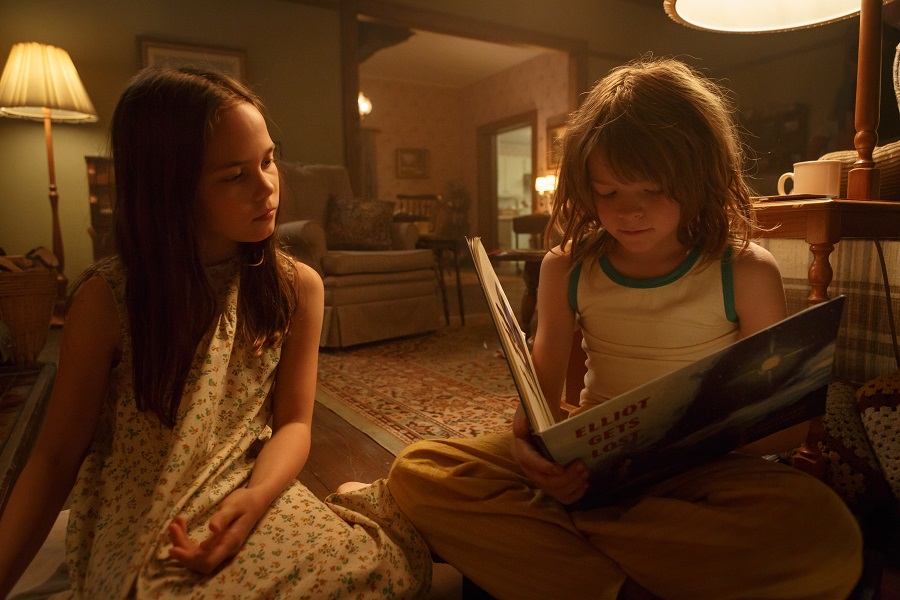 Of course, the inevitable question was asked:  One of my readers wanted to know what the dragon snot was made out of?
Oakes Fegley's reply:  It was water and all sorts of stuff! They had one of those air guns where you pull it back and once you release it, it shoves air through it.  It was the same sort of thing, it was just filled with that (dragon snot) and they blasted it at you.
This question was directed toward Oona Laurence:  Do you have a preference of doing comedy or drama?
Oona Laurence's reply:  I like doing both.  They're both very different and I think you get different things out of them.  I just want to keep doing whatever comes my way.
This question was directed toward Oakes Fegley:  Did you grow your hair long for the film or was it a wig?
Oakes Fegley's reply:  It was actually extensions.  They wanted me to grow it out as long as I could, but I couldn't get it much longer than this.  They ended up just putting extensions in.  They put permanent extensions, so I couldn't take them out at night.  I just had to get used to having really long hair.  I didn't really like it, but it was fine.  Once they took them out, I was like 'my head is so light'!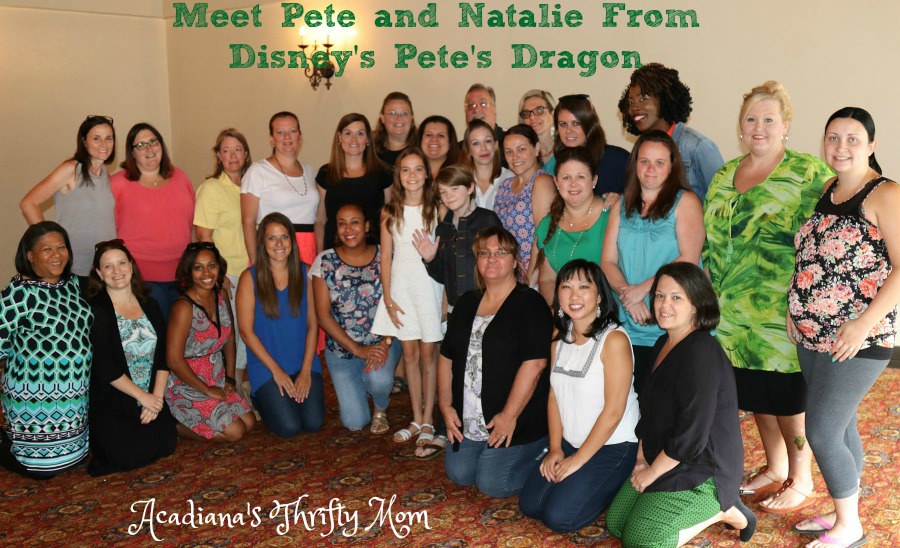 About Disney's Pete's Dragon:
For years, old wood carver Mr. Meacham (Robert Redford) has delighted local children with his tales of the fierce dragon that resides deep in the woods of the Pacific Northwest. To his daughter, Grace (Bryce Dallas Howard), who works as a forest ranger, these stories are little more than tall tales…until she meets Pete (Oakes Fegley). Pete is a mysterious 10-year-old with no family and no home who claims to live in the woods with a giant, green dragon named Elliott. And from Pete's descriptions, Elliott seems remarkably similar to the dragon from Mr. Meacham's stories. With the help of Natalie (Oona Laurence), an 11-year-old girl whose father Jack (Wes Bentley) owns the local lumber mill, Grace sets out to determine where Pete came from, where he belongs, and the truth about this dragon. Disney's "Pete's Dragon" is now open in U.S. theaters.
Visit the official Pete's Dragon website
Like Pete's Dragon on Facebook
Follow Pete's Dragon on Twitter 
Follow Pete's Dragon on Instagram
Pete's Dragon is Rated PG for action, peril and brief language.
PETE'S DRAGON IS NOW OPEN IN THEATERS EVERYWHERE!