Let Your Local Law Enforcement Know You Care #ShareYourCare
As most of you know, our family LOVES community outreach projects.  Because we enjoy doing things as a family, we often create our own projects and carry them out as a family.  When we heard that September 9, was going to be the Care Bears #ShareYourCare day; we knew we had to do something super awesome!  We decided, as a family, to do something for our local law enforcement officers.  Louisiana has been hit hard with violence against law enforcement officers lately and we thought showing our appreciation would be a fun way to show them we care.
As I set out to figure out exactly what we would do and how we would carry it out; we all agreed we wanted something fun and upbeat.  I set off to the store and found these super cute little white bags and lots of candy!  The kids and I decorated 200 bags, put them together and filled them with goodies for the law enforcement staff.   I say the staff because we really wanted to treat the entire staff.  Everyone from the dispatcher, police officers and chief of police was treated with our little bags of treats.  This was, by far, the most fun outreach project we have ever done.
Through this project, we gained a new perspective on law enforcement.  Every office had a different tone.  We were able to see the human side of law enforcement.  So, get out, in your community and make a difference to someone.  Do something good and fun to cheer someone up!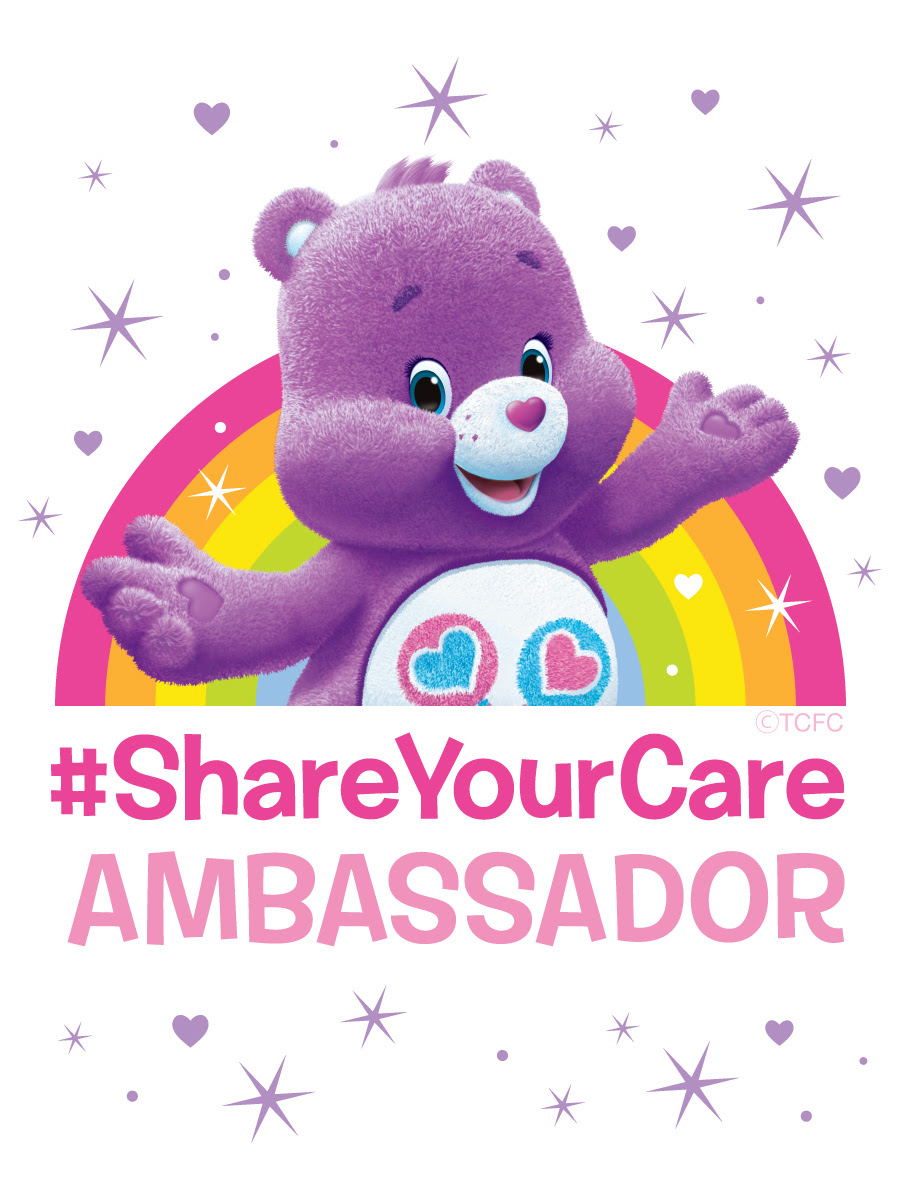 The Care Bears are encouraging fans to spread caring, sharing, love, friendship, acceptance, fun and
happiness to those around them that day, and each and every day of the year! That day, Care Bears is participating in an event helping 10 year old Zach Kaplan of #ZachKapCares and his mission to gift children in need with a soft bear to hug at night by donating 400 Care Bears plush to Leake & Watts, a  head start program serving 8,000 in New York City and Westchester County!
Sign up HERE to find out more about #ShareYourCare and take your oath to share!