I Explored Bird Island With The Angry Birds #AlohaAngryBirds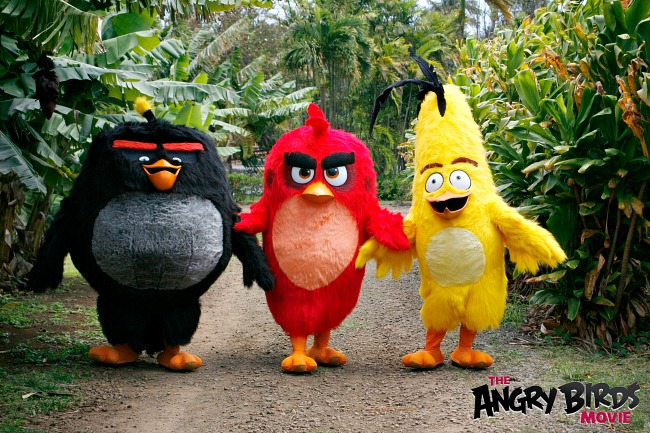 I am so excited to finally start sharing with all of you my amazing trip to Maui, Hawaii, where I explored Bird Island with the Angry Birds!  This was the most amazingly beautiful trip I have ever been on!  Bird Island is such a majestic and magical place and I just can't wait to take all of you along on the journey.  One of our first stops in our exploration of Bird Island was Maui Tropical Plantation.  Just the view driving up to the plantation we had a  breathtaking view of the plantation with Maui mountains in the background.  I could not wait to get out and explore this beautiful plantation.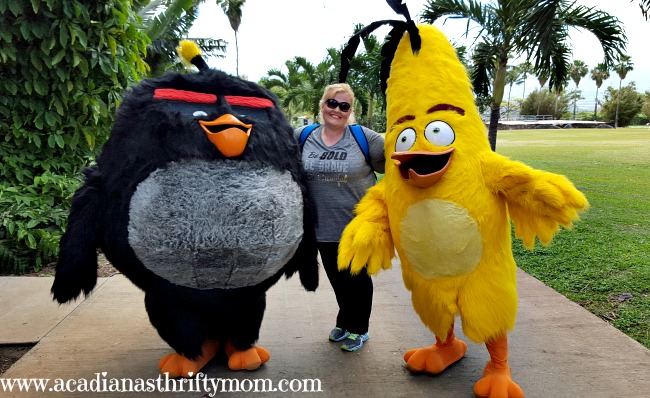 About Maui Tropical Plantation:  
Maui Tropical Plantation is a 60 acre working plantation. Our narrated TRAM TOUR offers a unique educational opportunity to learn the origins and harvest techniques of Hawaii's commercial fruit crops. As part of your tour, our driver will demonstrate the art of husking a coconut. You'll also learn interesting facts about sugarcane, pineapple, bananas, coffee, macadamia nuts, papaya and more. Visit our Gift Shop for Made in Maui souvenirs, snacks, crystals, aloha wear and more… The Mill House Restaurant is the ideal venue for exclusive events. Also at the Plantation: Kumu Farms, Maui Zipline, Rebecca Lowell Art Gallery, Ron L. Designs and Moku Pua Soap Factory. ~Maui Tropical Plantation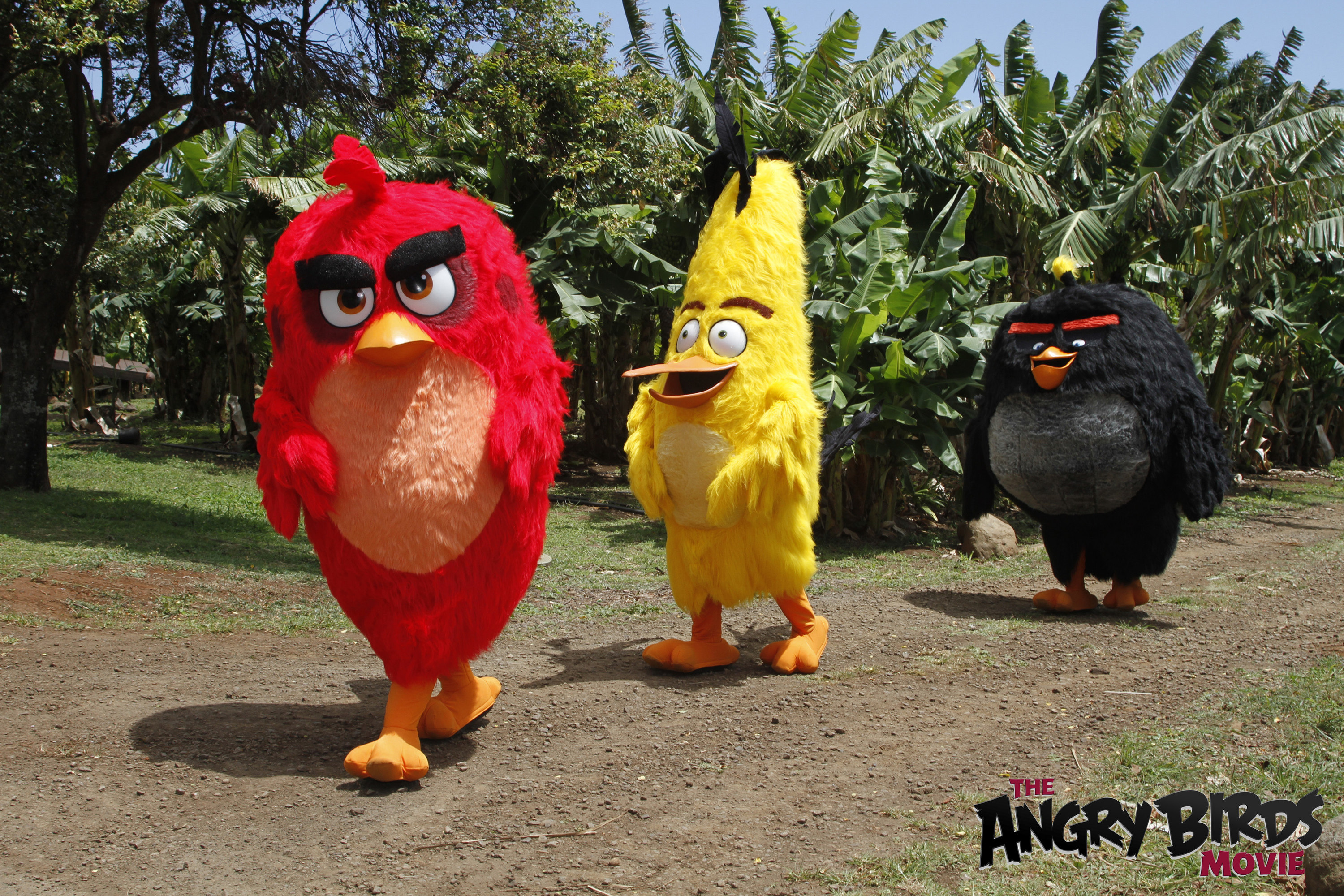 As I explored the island, I came upon the this beautiful "gear pond" just outside of the Mill House Restaurant.  The gear pond had a breathtaking view of the plantation and mountains with huge rusted gears as a backdrop!  The views were amazing.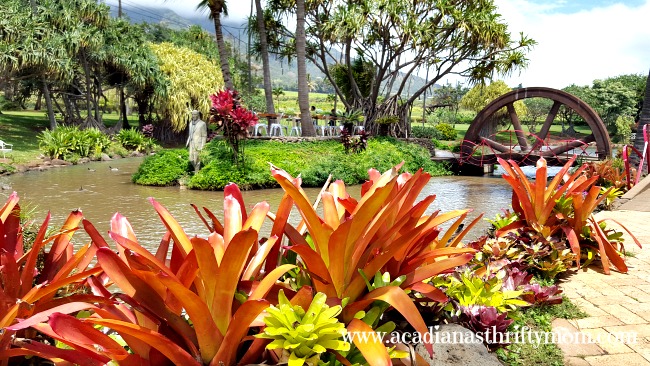 Maui Tropical Plantation is also home to Maui Zipline Company.  Maui Zipline Company is Maui's newest and most family friendly zipline course! This zipline course zips over the tropical plantation's beautiful landscape of palms with a gorgeous view of the mountains in the background.   There are five side-by-side ziplines and they range from 300 to 900 feet.  I had so much fun watching the Angry Birds get ready to zip!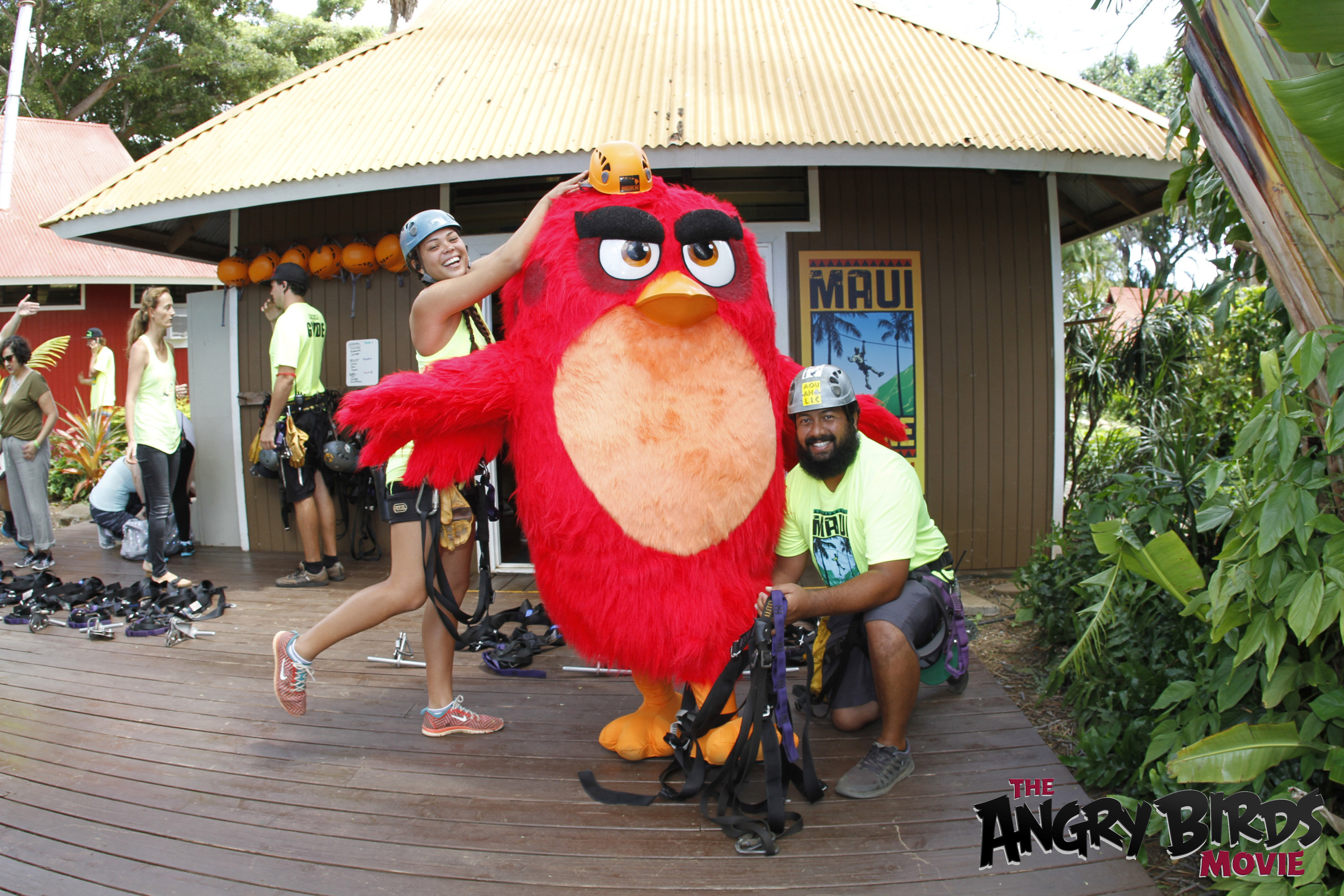 The picture below is one I took of the Manilla palm they have at Maui Tropical Plantation.  The Manilla Palm is also called the Christmas Palm because of the color of the fruit.  They become bright scarlet and will stay that color during the Christmas season.  This palm is small in size compared to other palms, but grows to about 15-25 feet.  These palms are found growing naturally in the Phillipines.  ~ Maui Tropical Plantation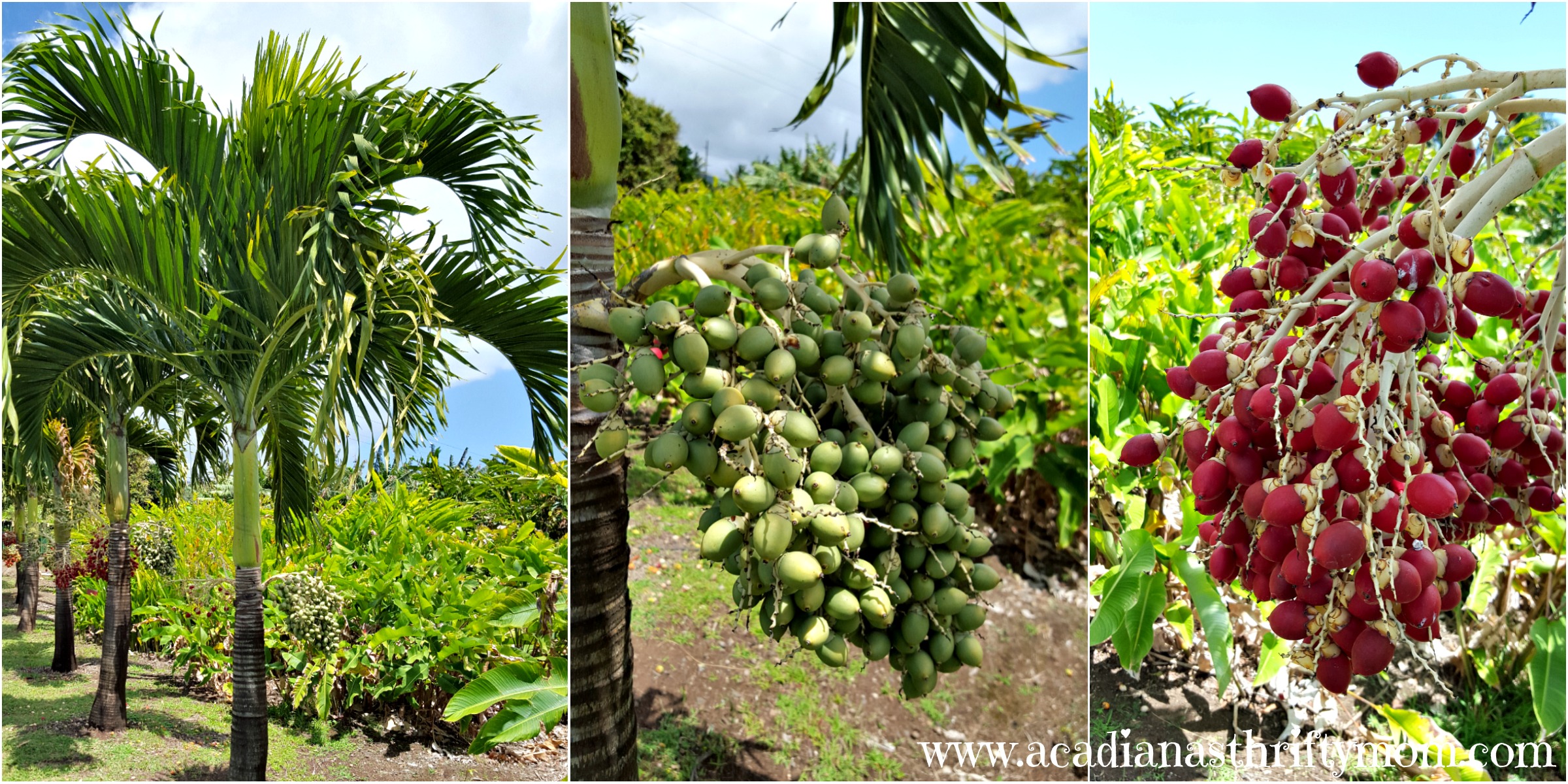 This was such an amazing day and the perfect way to celebrate The Angry Birds Movie.  I could not think of a better way to help these birds deal with their "anger issues" and calm before the big release of their movie on May 20!
About The Angry Birds Movie:
In the 3D animated comedy, The Angry Birds Movie, we'll finally find out why the birds are so angry.
The movie takes us to an island populated entirely by happy, flightless birds – or almost entirely. In this paradise, Red (Jason Sudeikis, We're the Millers, Horrible Bosses), a bird with a temper problem, speedy Chuck (Josh Gad in his first animated role since Frozen), and the volatile Bomb (Danny McBride, This is the End, Eastbound and Down) have always been outsiders. But when the island is visited by mysterious green piggies, it's up to these unlikely outcasts to figure out what the pigs are up to.
Featuring a hilarious, all-star voice cast that includes Bill Hader (Trainwreck, Inside Out), Maya Rudolph (Bridesmaids), and Peter Dinklage (Game of Thrones), as well as Keegan-Michael Key (Key & Peele), Kate McKinnon (Saturday Night Live, next year's Ghostbusters), Tony Hale (Veep, Arrested Development), Ike Barinholtz (The Mindy Project, Neighbors), Hannibal Buress (Broad City, Why? With Hannibal Buress), Jillian Bell (22 Jump Street), Danielle Brooks (Orange is the New Black), Latin music sensation Romeo Santos, and YouTube stars Smosh (Ian Hecox and Anthony Padilla), the Columbia Pictures/Rovio Entertainment film is directed by Fergal Reilly and Clay Kaytis, produced by John Cohen and Catherine Winder, screenplay by Jon Vitti, and executive produced by Mikael Hed and David Maisel.
Follow The Angry Birds Movie on Facebook
Follow The Angry Birds Movie on Twitter
Follow The Angry Birds Movie on Instagram