Easy Classic Tres Leches Cake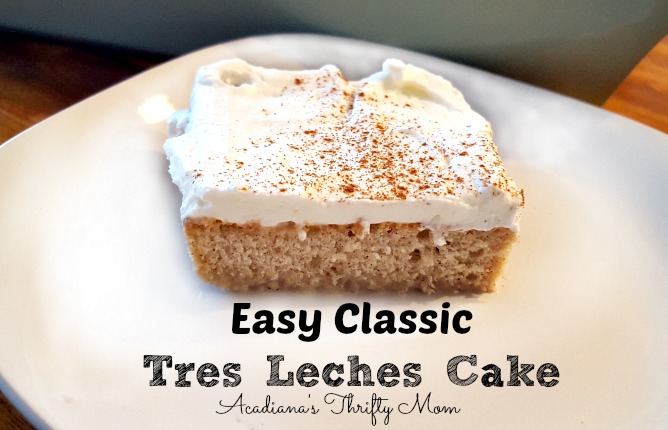 I am going to share my favorite Easy Classic Tres Leches Cake recipe with you today.  My family loves tres leches cake, but they are very picky about who prepares it.  With all of this milk, it can be tricky if you leave it sitting out too long.  If you've ever had a tres leches cake that was sitting out too long, then you know exactly what I'm talking about LOL  We never buy them from the store.  Sometimes I'll order them at a restaurant if I'm very familiar with that restaurant.  If you make this fresh at home, though, it is super easy and tastes amazing!  If you love a sweet, moist cake with a light icing, then this is going to quickly become one of your favorite cake recipes.  You can add fruit to the top of the icing too.  Strawberries are a favorite topping around here.  I hope you enjoy this recipe as much as we do!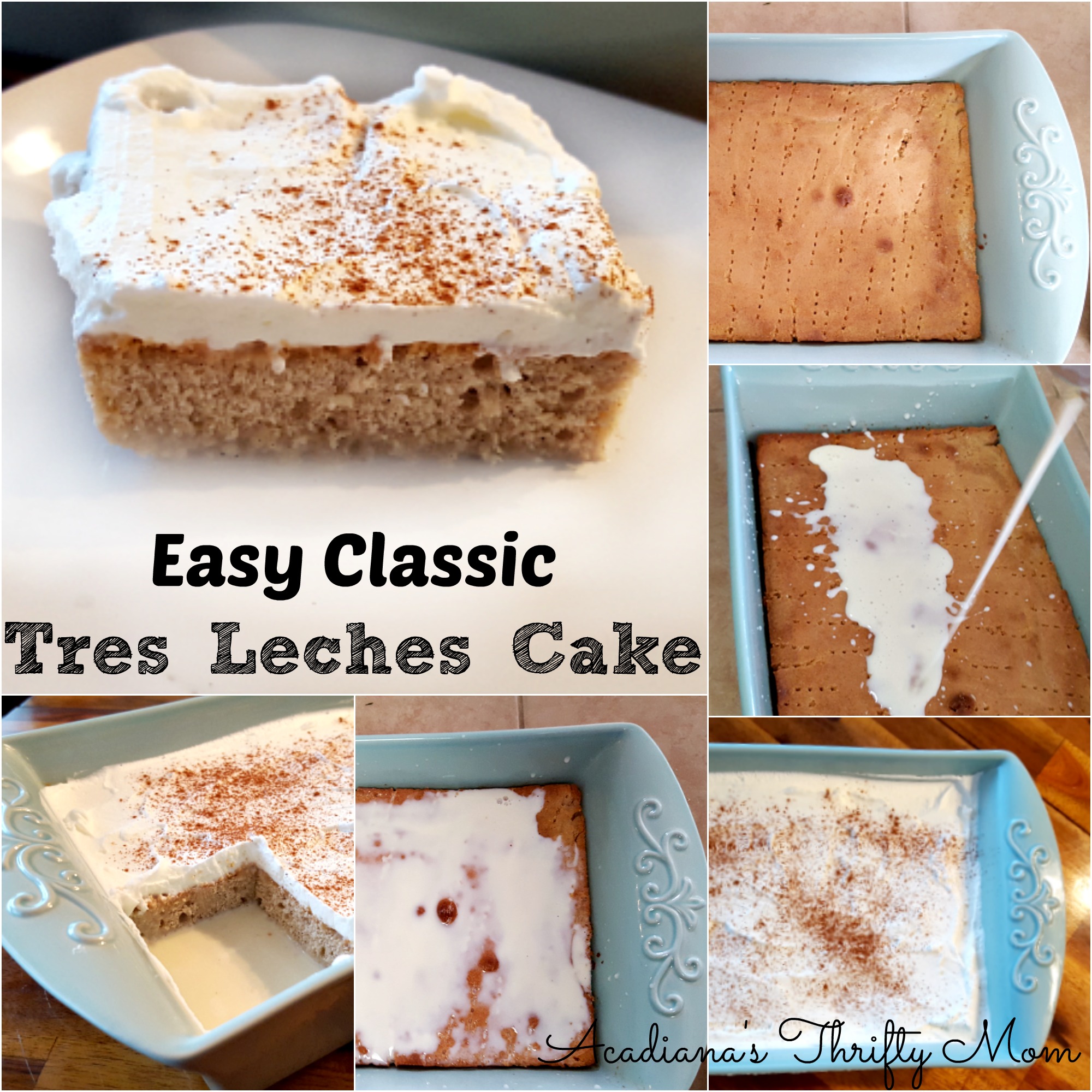 Gather your ingredients:
3 eggs
3/4 + 1/4 cup sugar
1 teaspoon vanilla
1/2  cup (1 stick) softened butter
1 1/2 cups all-purpose flour
1 tsp cinnamon
1 teaspoon baking powder
1/2 teaspoon salt
1  can (14 oz.) sweetened condensed milk
1  can (12 oz.) evaporated milk
1  cup  whole milk
2 cups heavy (whipping) cream
Get to baking:
In a large mixing bowl, add eggs, 3/4 cup sugar, and vanilla. Mix on high for about 3 minutes. The batter will become pale and thick.
Sift together the flour, cinnamon, baking powder, and salt.
Add the flour mixture and butter to the egg mixture and mix on low until just blended.
Pour batter into a 9X13  baking dish that has been greased and floured.
Bake for 25-30 minutes or until a fork inserted in center comes out clean.
While the cake is baking, blend the three milks together with a wisk in a medium bowl.
Carefully remove the cake from the oven and place on a heat proof surface.  While the cake is still warm, poke the top of the cake with a fork.
Pour half of the milk mixture over the entire cake and let it get absorbed. Once the milk is absorbed, slowly pour more milk on top of the cake until no more milk can be absorbed.
While the cake is cooling, whip the cream and 1/4 cup of sugar with a mixer, until fluffy.
Once the cake is cool, spread whipped cream mixture over the top of the cake.  Garnish with cinnamon.
Enjoy!