Fun and Easy Mexican Street Corn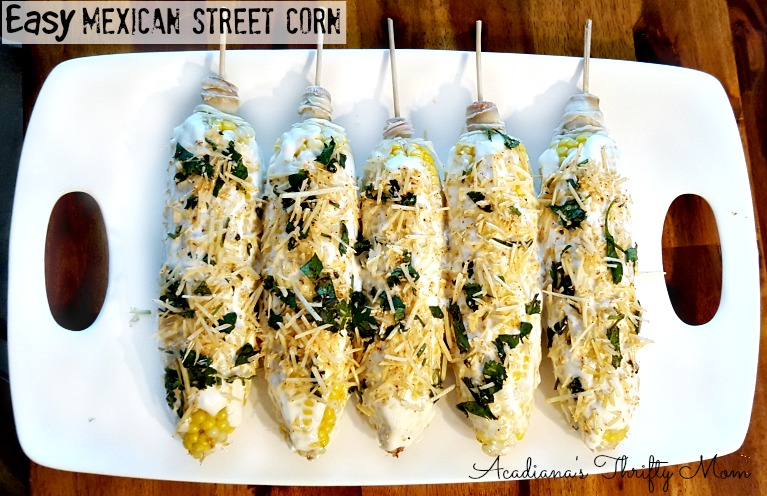 If you like corn, at all, you are going to LOVE this fun and easy Mexican street corn!  This is one of those dishes that I do not get to make often enough.  Every time I make it, I wonder why I waited so long to make it LOL  This Mexican street corn is so super tasty.  You can even cut it off the cob or use drained, canned corn in place of the corn on the cob and make a dish to take to family gatherings.  You will not regret making it.  We make this on the grill too.  The instructions are the same for the grill, except we usually take it out of the foil after it is cooked and let it get a little seared by the grill.  Mix it up and make it yours.  This is so much fun to make!  I hope your family loves it as much as we do <3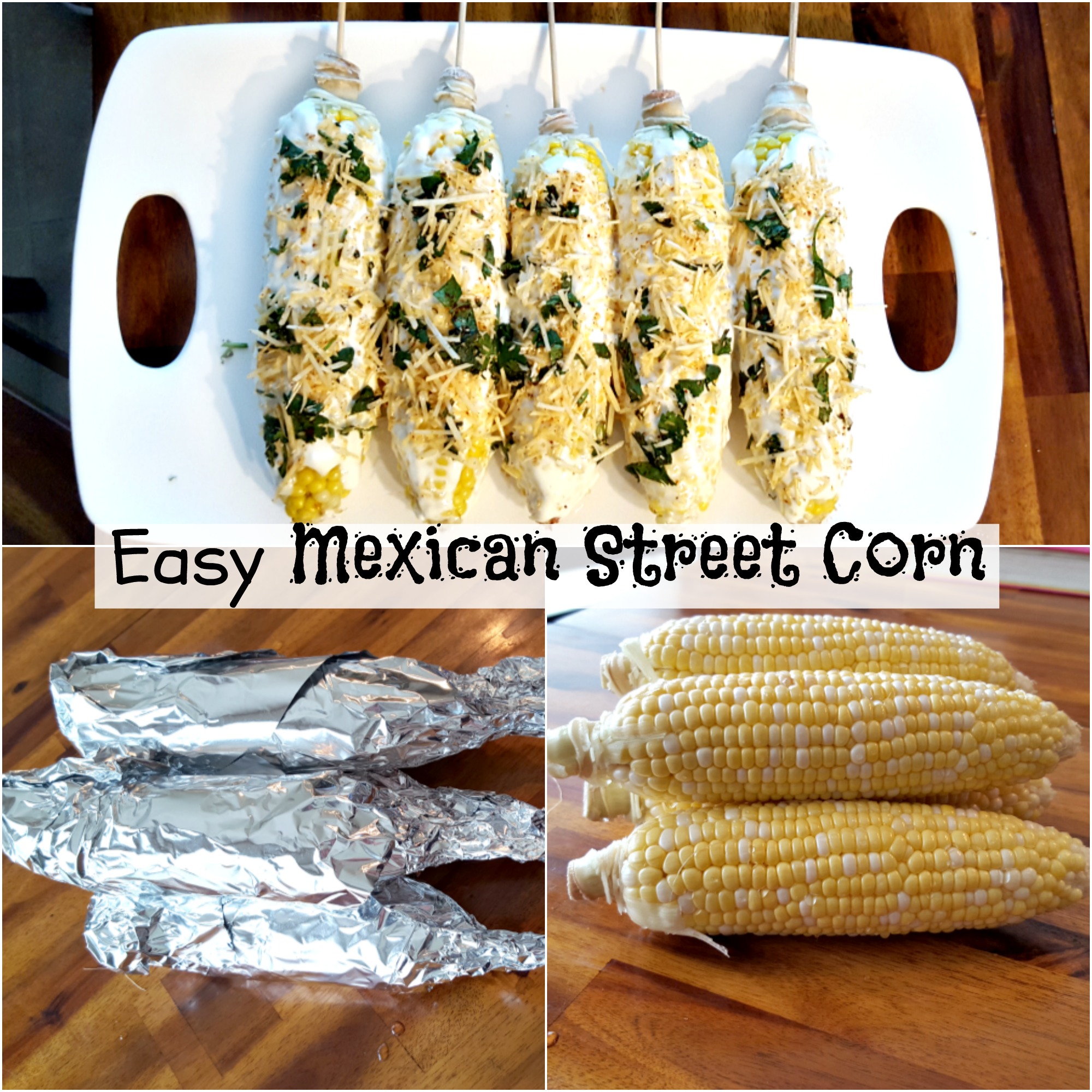 Gather your ingredients:
5 ears fresh corn, husked
Spread:
1/2 cup mayonnaise
1/4 cup sour cream
1/2 teaspoon garlic
Juice from one lime or 1 Tbsp of lime juice
Topping:
1/2 cup grated Parmesan cheese (most recipes call for Cotija cheese, but we prefer Parmesan)
1/2 tsp teaspoon paprika
1/2 tsp chili powder
Chopped cilantro or parsley
1 tsp salt
5 wooden skewers
Get to cooking:
Pierce the end of each clean ear of corn with skewer (I break these off to about 4 inches before doing this).
Wrap each ear of corn in foil and place directly on the rack of an oven preheated to 400 degrees and bake for 20 minutes.  You can now (carefully) unwrap the corn and cook for an additional 5 minutes on each side to "brown" the corn if you prefer.
While the corn is cooking, mix the ingredients for the spread in a small mixing bowl and set aside, then combine the ingredients for the topping and set aside.
Carefully remove the ears of corn from the oven and place on a large platter.  Spread the spread all over each corn cob, then sprinkle evenly with the topping.  Serve while hot.
ENJOY!