Getting To Know Ginnifer Goodwin, The Voice Of Fawn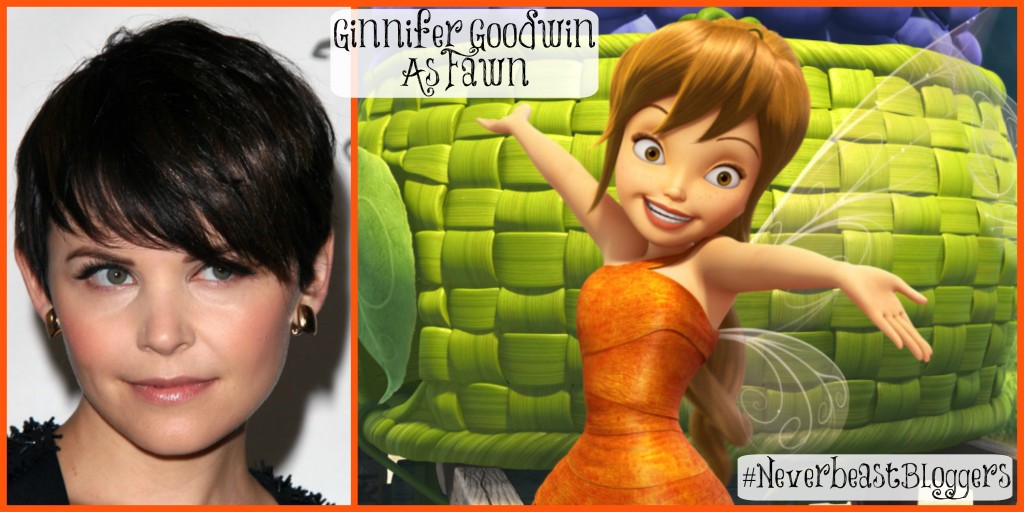 Oh yes I did!  I got to meet and interview Ginnifer Goodwin about her role as Fawn in Disney's new Tinkerbell And The Legend Of The Neverbeast that comes out on DVD and Blu-Ray everywhere today!  While I was in Los Angeles a couple of weeks ago, I had the amazing opportunity to sit down with Ginnifer and hear all about her role as Fawn.  There were so many reasons I was excited to meet Ginnifer Goodwin and not the least of them was that she is a Memphis girl 😀  I was born and raised in Memphis, TN and was so excited to find out I'd be interviewing her.  We're practically sisters, afterall, being we're from the same town and all!  She is super adorable in her role as Snow White in ABC's Once Upon A Time.  If you haven't seen her in that, you totally should!  It is such a fun show and Ginnifer has a lead role.  Okay, back to Tinkerbell And The Legend Of The Neverbeast….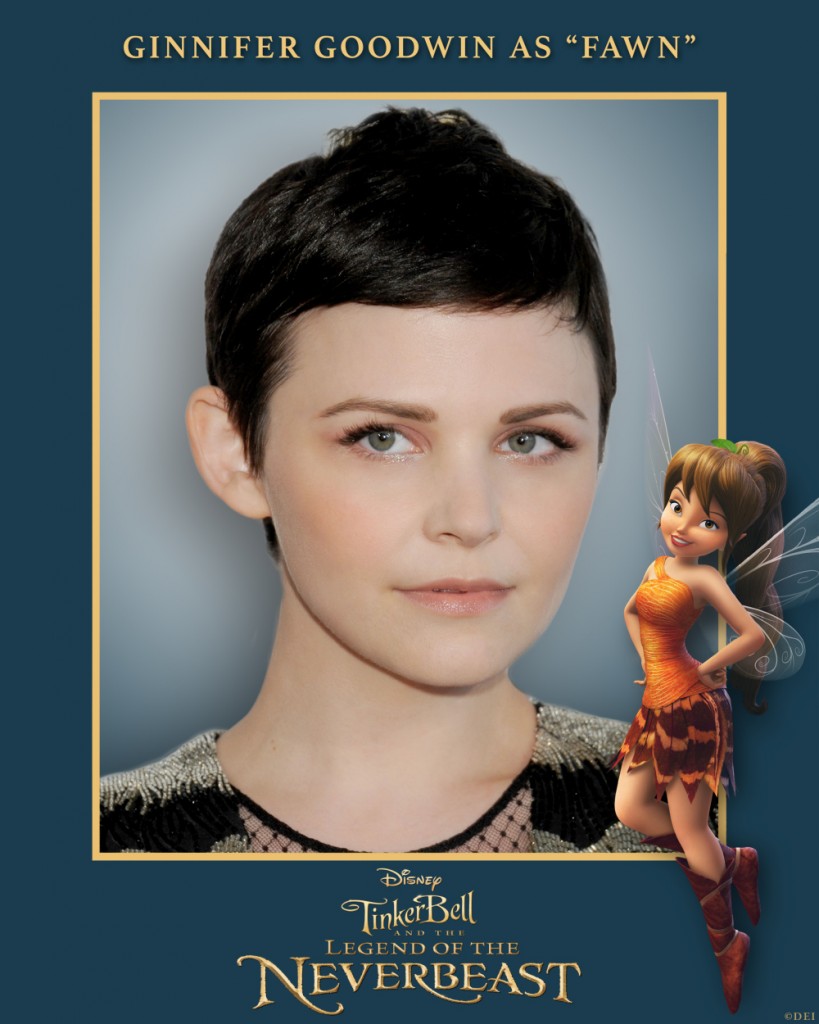 Photo Credit: USAToday.com
This interview was a little different from others I've done in the past.  Ginnifer Goodwin walked past me as I was eating lunch at DisneyToon Studios about an hour before the interview was set to start.  She is just adorable!  When it was time for the interview, we were ushered into a room where Ginnifer was sitting at the end of a "board room" type table.  We all sat around the table and asked her questions about the movie, life, and her acting career.  It was like we were at a coffee shop, just chatting about life; not at DisneyToon Studios interviewing Ginnifer Goodwin!  Okay, so I do geek-out from time to time.  She was so sweet and polite and just really answered our questions very candidly.  It was refreshing to listen to her talk about being  a mom and balancing her pregnancy with her role as Fawn.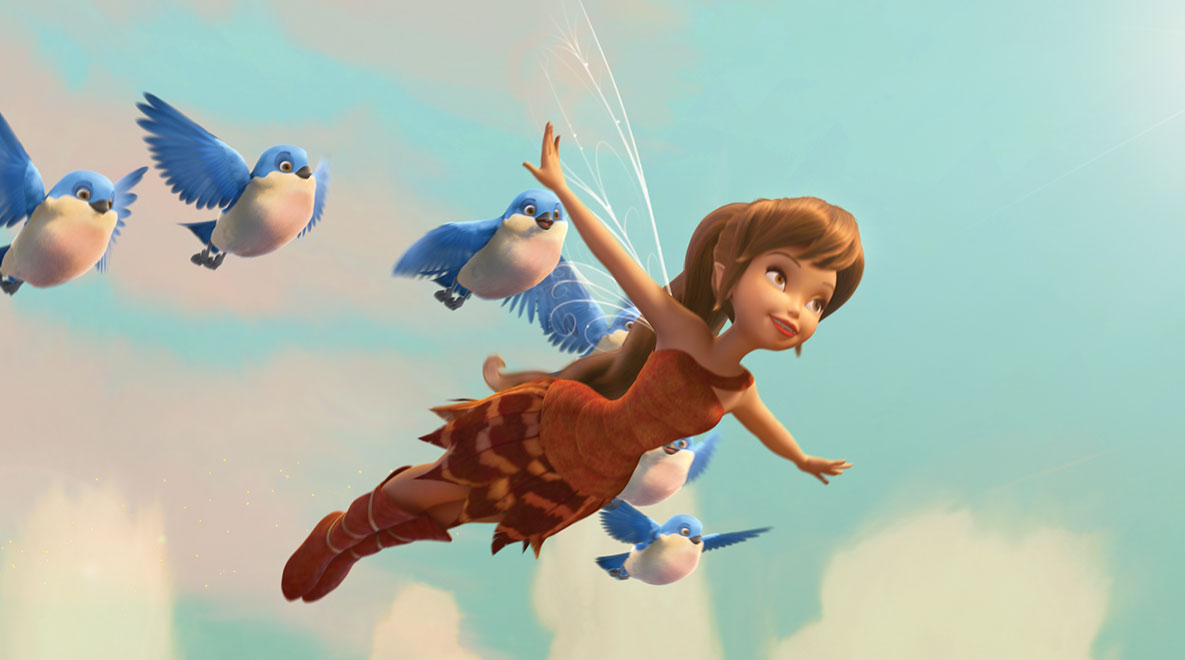 Photo credit: Disney
Here are a few of the questions we had the opportunity to ask Ginnifer….
Question: Do you share any traits with Fawn?
Ginnifer Goodwin: I think I'm always sort of cast for myself , but I think that,  I've almost only been yes, cast for the characters that I naturally exhibit. I think optimism and, faith and hope and, love of life.  Love of others.  I think that Fawn and I are both animated in the same way as it were.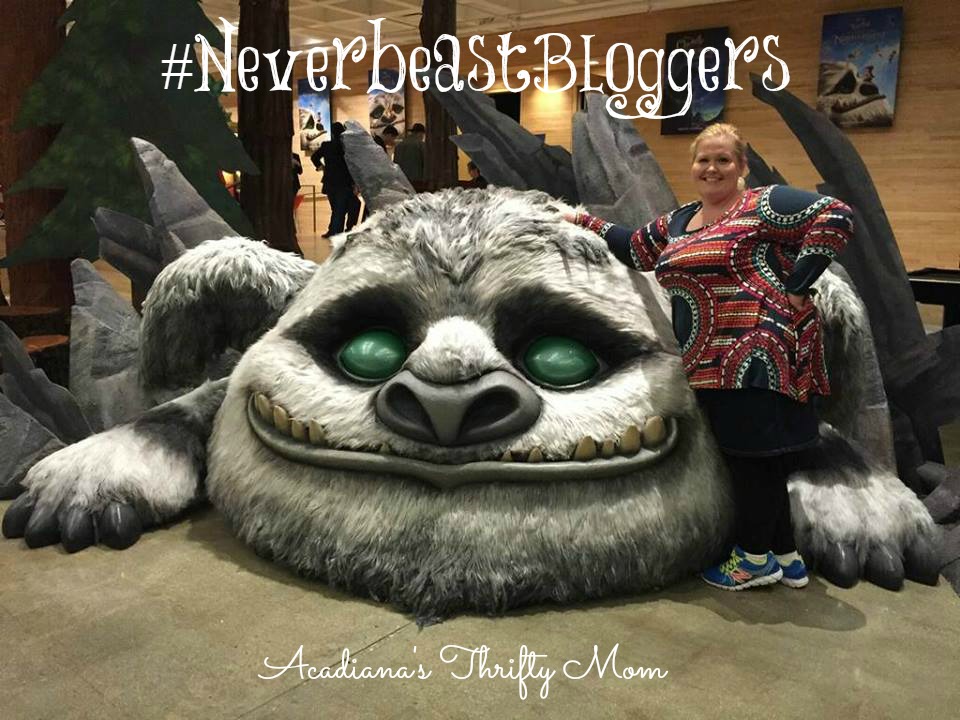 Question: Being that you were pregnant did that help with the emotional levels?
Ginnifer Goodwin: Yeah.  Just call me in for like any job that requires crying.  I've never had a problem being overly emotional. I think that we all sort of I don't know. I think a lot of actors we're just sort of like freaks.   And we really conveniently  found outlets.   I don't know what I would do if I weren't an actor because I am such a crybaby.  I would just be like that weird cat lady that always crying, but instead I found a career that will totally give me an outlet. Being pregnant was like a whole other level of crying on cue.
Question: Having a child now – do you think it changes the roles that you take?
Ginnifer Goodwin:  I don't know. Well, ironically I feel like after  "Once Upon a Time"  I think I need something a little more adult for my own creative satisfaction. Ironically maybe it's kinda done the opposite where I feel like I have so much imagination in my life now.  Because I'm with this youthful creature 24/7, I think that though I will want to for sure take jobs that will make him happy and proud like this one I think will.
From Disney:
Return to Pixie Hollow for a heartwarming adventure, Disney's Tinker Bell and the Legend of the NeverBeast. An ancient myth of a massive creature sparks the curiosity of Tinker Bell and her good friend Fawn, an animal fairy who's not afraid to break the rules to help an animal in need. But this creature is not welcome in Pixie Hollow — and the scout fairies are determined to capture the mysterious beast, who they fear will destroy their home. Fawn must convince her fairy friends to risk everything to rescue the NeverBeast. This thrilling action-adventure roars to life with never-before-seen bonus extras on Disney Blu-ray.
Be sure to get Tinkerbell And The Legend Of The Neverbeast on Blu-Ray, Digital HD, and Disney Movies Anywhere TODAY!