Fun and Easy Pizza Totchos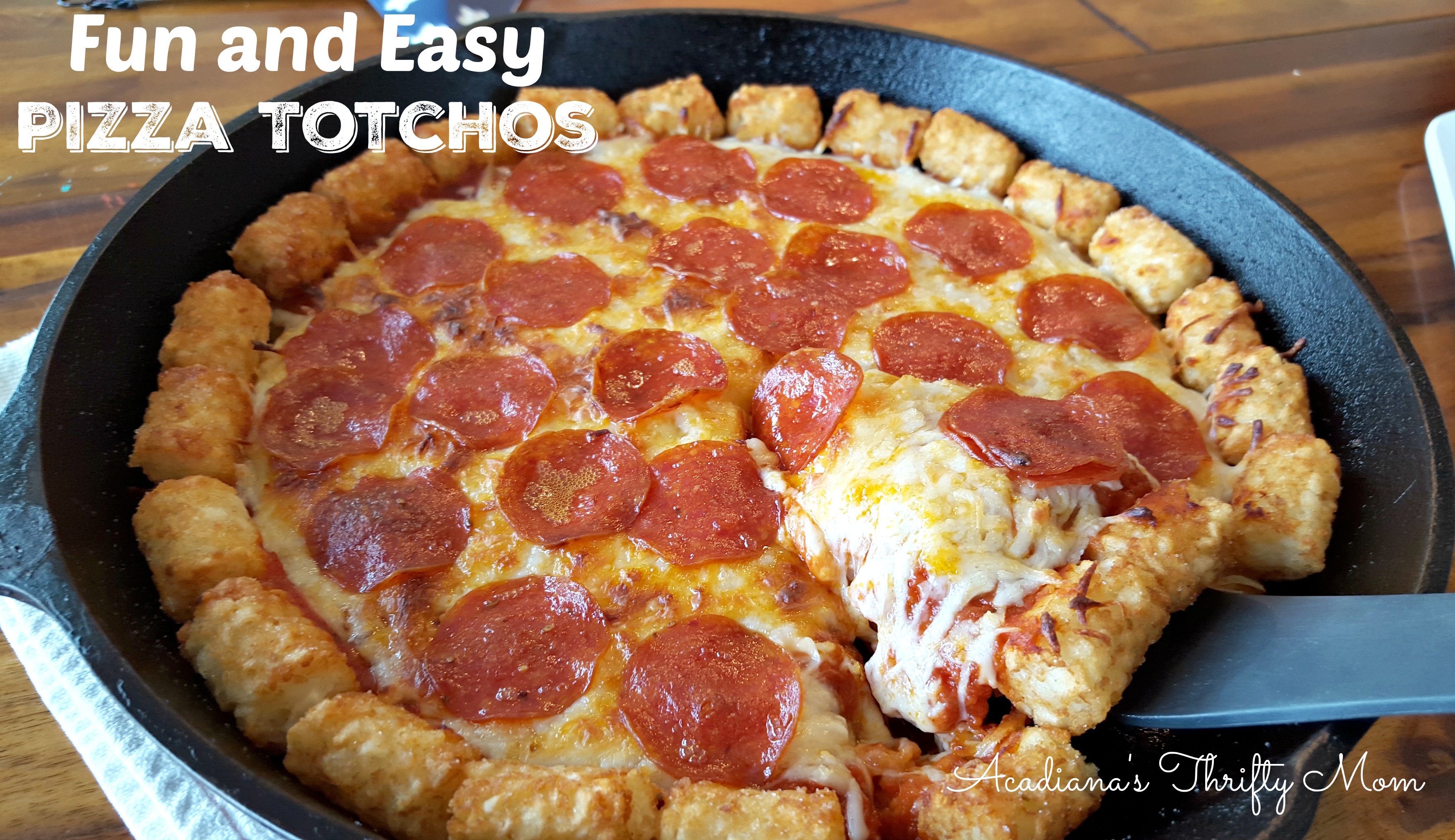 These Fun and Easy Pizza Totchos are a favorite around our house!  Not only do my kids and husband love it, but it is super easy to make.  Plus, baking anything in an iron skillet automatically puts you  in the running for "Mom of the year"!  We make these often in the summer.  Who am I kidding, these are a staple year 'round!  Pizza is a staple in our house and I like to get creative with it.  Not that pizza could ever be boring all by itself; I just like to shake things up a bit and try new things 🙂  I have a neighbor who LOVES all the different "totchos" that I make and the last time I made this, my daughter insisted on sending him a plate.  He loved it LOL  I hope you enjoy these totchos as much as we do!
Gather your ingredients:
5 cups of frozen tater tots
8 oz shredded mozzarella cheese
4 oz sliced pepperoni
2 cups of your favorite pizza sauce
Get to baking!
Line you seasoned skillet with tater tots (you can also do this in an 11 inch baking pan) and bake in an oven preheated to 350 degrees for 20 minutes.
Carefully remove the tater tots from the oven and spread pizza sauce over all of them.
Sprinkle with mozzarella cheese.
Spread sliced pepperoni over the mozzarella cheese.
Carefully return the pan to the oven to bake for an additional 10-15 minutes.
Carefully remove the pan from the oven and allow to sit for about 10 minutes before serving.
ENJOY!