5 Reasons You Need To Take Your Family To Dollywood In Pigeon Forge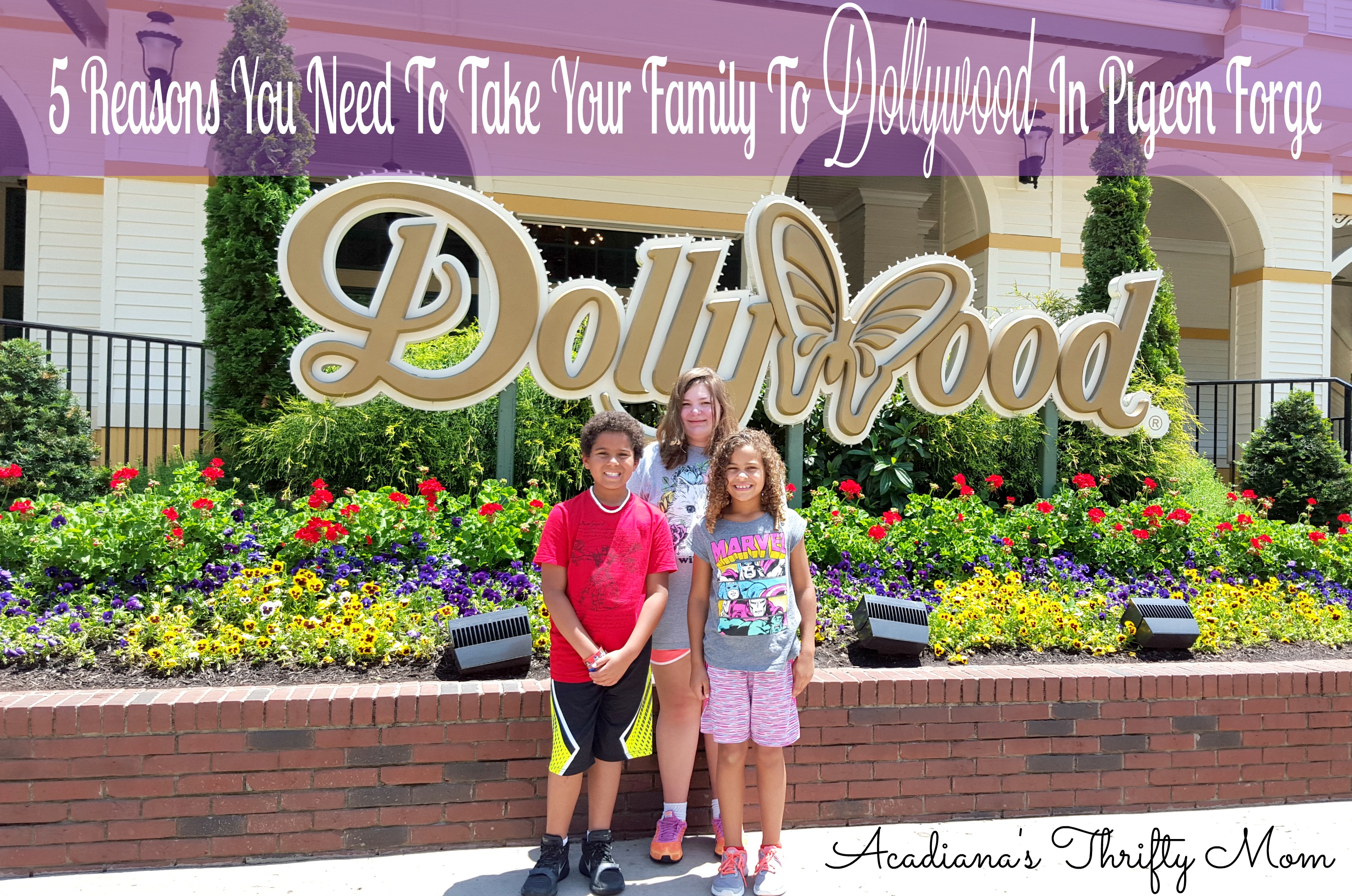 We recently took a family vacation to Pigeon Forge, Tennessee, and I am so excited to finally share our trip to Dollywood with you all!  I have to tell you, though, that me telling it and you actually experiencing it are going to be very different.  We have been to Pigeon Forge before.  We went a few years ago and had an amazing time!  We didn't get a chance to visit Dollywood on our last visit, though.  This time, our kids were a little bit older and we got a chance to make it over to Dollywood!  Boy, oh boy, am I happy we did!  I'm going to do my best to walk you through all of the reasons we will make Dollywood a permanent stop on our Pigeon Forge vacations every time we go!
1.  Everyone loved it!  ~  If you have more than one child or several people in your family who have different ideas of fun, then you know how important it is to find a place where everyone has fun.  Dollywood was just that for our family.  Our three children are 17, 11, and 9 years old.  These are not easy ages to please, but Dollywood was fun for everyone!  Yes, even our 17 year old left the park skipping and smiling.  She told us, over and over again, how much fun she had.  As a mother, that is exactly what you want from a vacation spot 😀
The first ride we got in line for was the brand new Lightening Rod roller coaster.   The Lightening Rod is the fasted wooden roller coaster in the world!  I was in the hospital for a few days last month, so sadly, I wasn't able to ride it with my children, but they rode it and LOVED it, as you can see from their video 😀
2.  It's a cool place on a hot day ~  There are plenty of "wet rides" and cooling stations all around the park.  We rode the Smoky Mountain River Rampage second and got all wet!  This helped cool us off and made our walk around the park in the heat that much more fun!  There are several rides that offer a watery oasis from the heat and we rode them all 😀
The Smoky Mountain River Rampage was probably the favorite for the entire family.  It wasn't too fast or scary.  Everyone was able to ride together, and the water gave us a nice break from the heat.  We rode this ride three times before we left the park that day!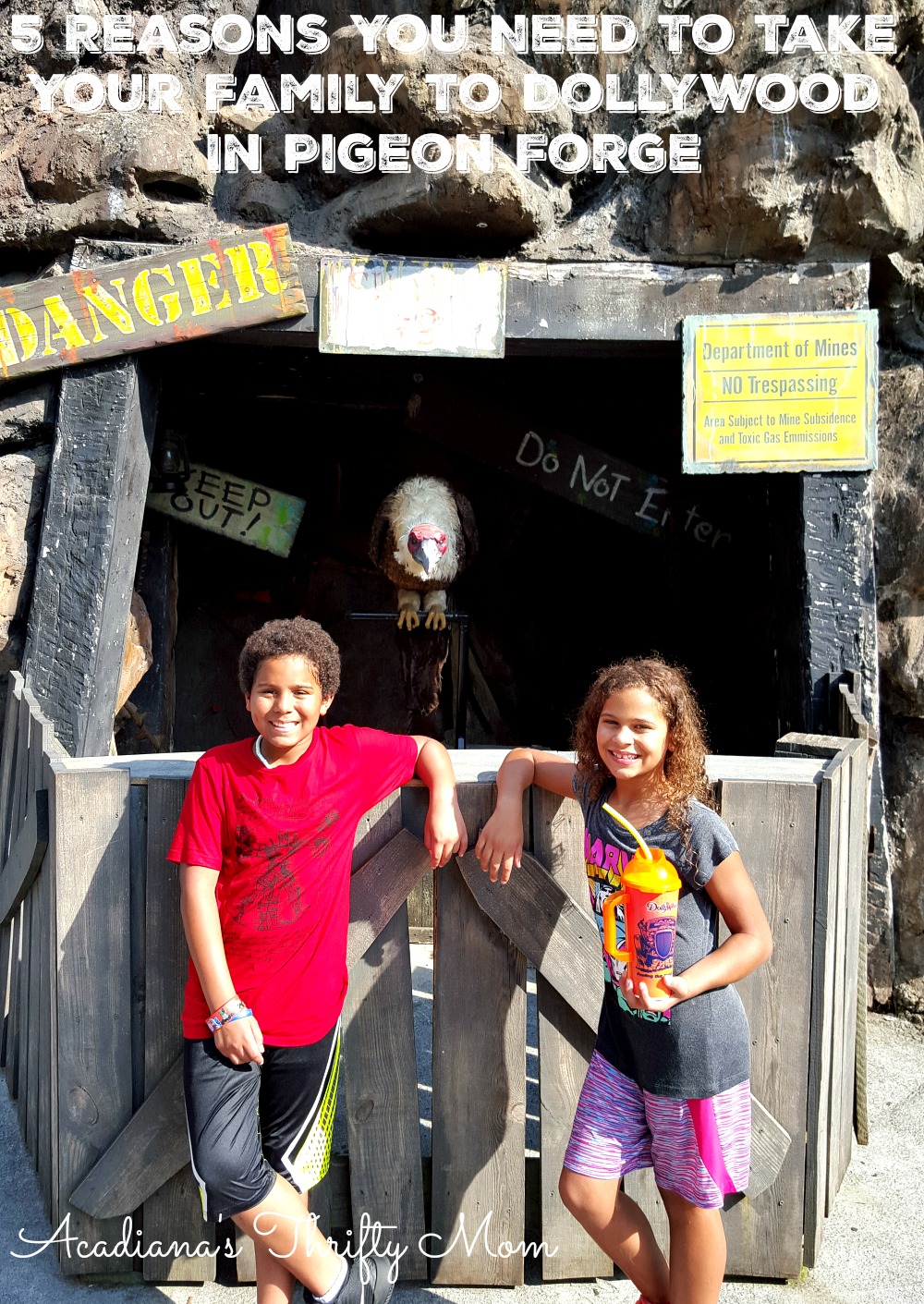 3.  Coasters!  –  The kids had a blast planning their path through the park in the weeks leading up to our trip.  Nothing could have prepared them for the fun and excitement they would actually experience while at Dollywood though.  They rode (almost) every roller coaster at the park.  It was so much fun watching how excited they were when they found out there were more coasters after they thought they rode them all!  We were at Dollywood from the time they opened their gates, until they closed the park.  It is safe to say that the kids were happily exhausted!
4.  The food – I had BBQ nachos and sweet tea at the Backstage Restaurant and it was AMAZING!  It was everything you would expect from a sweet southern spot like Dollywood.  We all got our fill of southern fare and sweet tea during our trip to Dollywood.  There are over 20 great places to fill your belly with everything from corn dogs to southern fried chicken while at Dollywood.  You can take a look at them all over on their website.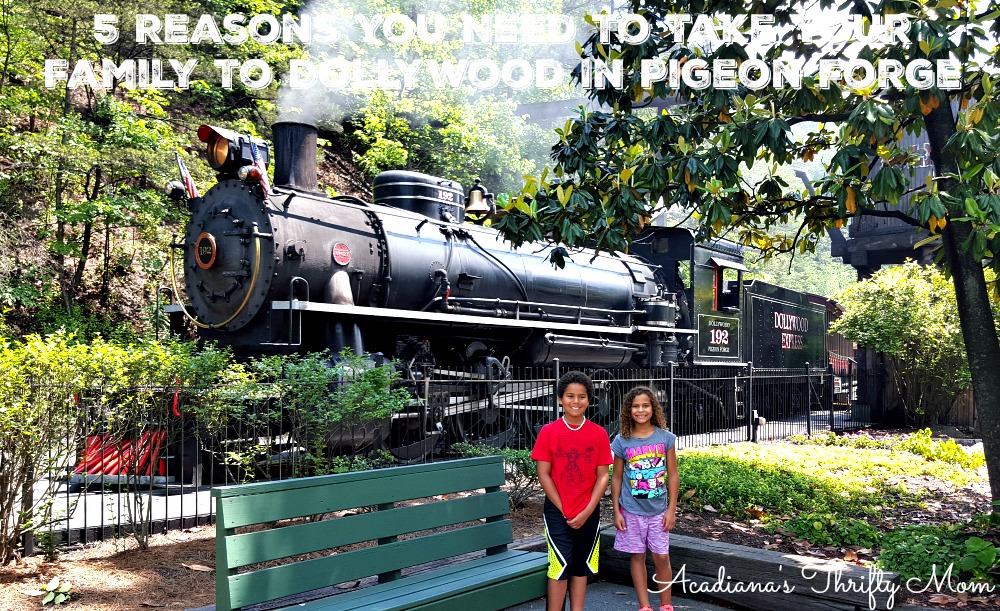 5.  Amazing shows – Because our kids are getting older, my husband and I were able to relax a bit more on this trip and we got to sit and watch a show while at Dollywood.  Although the kids were reluctant because it was cutting into their "coaster time", they were laughing and playing along in no time at all!  When you're planning your trip to Dollywood, be sure to make time to catch a show.  There are over 20 shows that happen, year 'round, at Dollywood.  You are sure to find one or more that will be fun for your whole family.  You can take a look at the entire lineup over on their website!
Overall, Dollywood was one of the best experiences that our family has every had together.  Dollywood will definitely be the place we visit every time we go back to Pigeon Forge, Tennessee to visit the Great Smoky Mountains.  Be sure to explore for yourself and see what your family might like to do while you're there:
Follow Dollywood on Facebook
Follow Dollywood on Twitter
Follow Dollywood on Instagram
Visit the official Dollywood website!