For A Limited Time Get All 11 Disney Princesses In One Place #DreamBigPrincess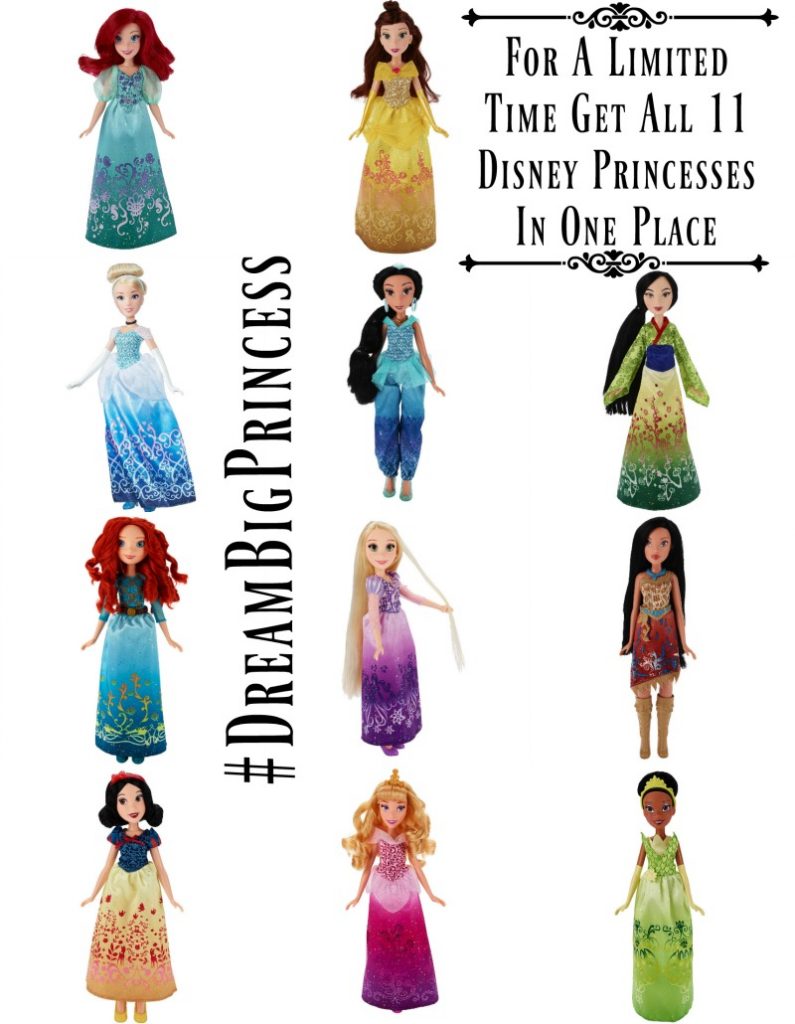 THE BIG DAY IS HERE!!  For a limited time, starting today, you can get all 11 Disney princesses in one place. I don't know if y'all remember that little trip I took to Los Angeles last month, but while I was there; I got to visit Disney Studios and found out this top secret information….. Not only that, but for the first time in history, all 11 Disney Princess movies are going to be out of the vault through October 17!  Disney is doing this in honor of the 25th anniversary of the beloved animated classic "Beauty and the Beast"!  Disney fans will gain unprecedented access to Disney's Princess films. Today, the beloved animated classic featuring Belle and Beast will be released as part of The Walt Disney Signature Collection and in celebration of the event, for the first time ever, all 11 Disney Princess films are being made available to bring home at the same time.  But, hurry, this only lasts until October 17!
Not only are the Disney Princess and all of their movies going to be available everywhere, but Disney has amazing merchandise in stores across the country that everyone is going to love!  From super funky T's and dresses for Mom to toys and musical carts for the kiddos.  This is definitely an exciting start to the holiday shopping season!  Okay, I didn't officially say the word, but we all know what our kiddos are getting for Christmas now, don't we 😀  Be sure to check out the official website for the Disney Princess Movies and Beauty And The Beast!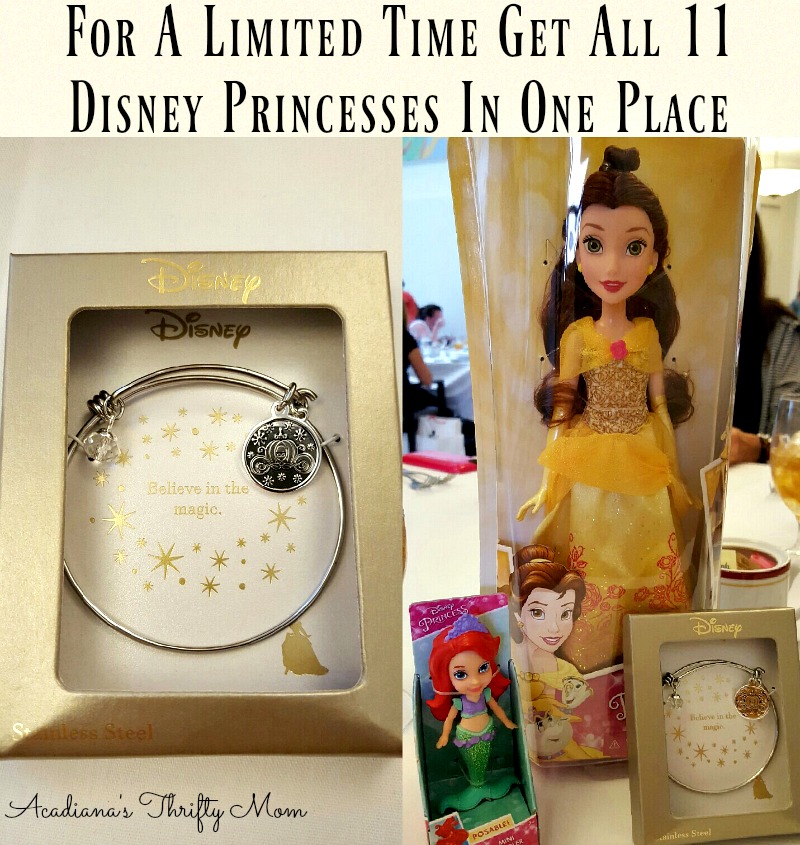 About "Beauty and the Beast" 25th Anniversary Edition
Releases Sept. 6 on Digital HD and Disney Movies Anywhere and Sept. 20 on Blu-ray™ and DVD
Twenty-five years ago, Disney's "Beauty and the Beast" broke ground as the first animated feature film to receive an Academy Award® nomination for best picture. The beloved classic won two Oscars®, including best song and best original score, as well as a Golden Globe Award® for best comedy/musical. Now a whole new generation of viewers will follow the magical journey of Belle, an independent and intelligent, modern-day heroine who is taken prisoner by a beast in his castle. Despite her precarious situation, Belle befriends the castle's enchanted staff—a teapot, a candelabra and a mantel clock, among others—and ultimately learns to see beneath the Beast's exterior to discover the heart and soul of a prince.
The Walt Disney Signature Collection edition features four versions of "Beauty and the Beast," including a never-before-released on home entertainment, sing-along version. A host of all-new bonus extras include a rare opportunity to gather around the piano with some of Disney's greatest composers, as they sing and share how they've personally been inspired by the film's award-winning music; a look at how Walt Disney himself sought to adapt this famous fairytale; a nostalgic look back with Paige O'Hara, the voice of Belle; behind-the-scenes access into the recording booth with the cast; and a sneak peek at Disney's upcoming live-action re-telling of "Beauty and the Beast," arriving in theaters in 2017. ~ Disney Studios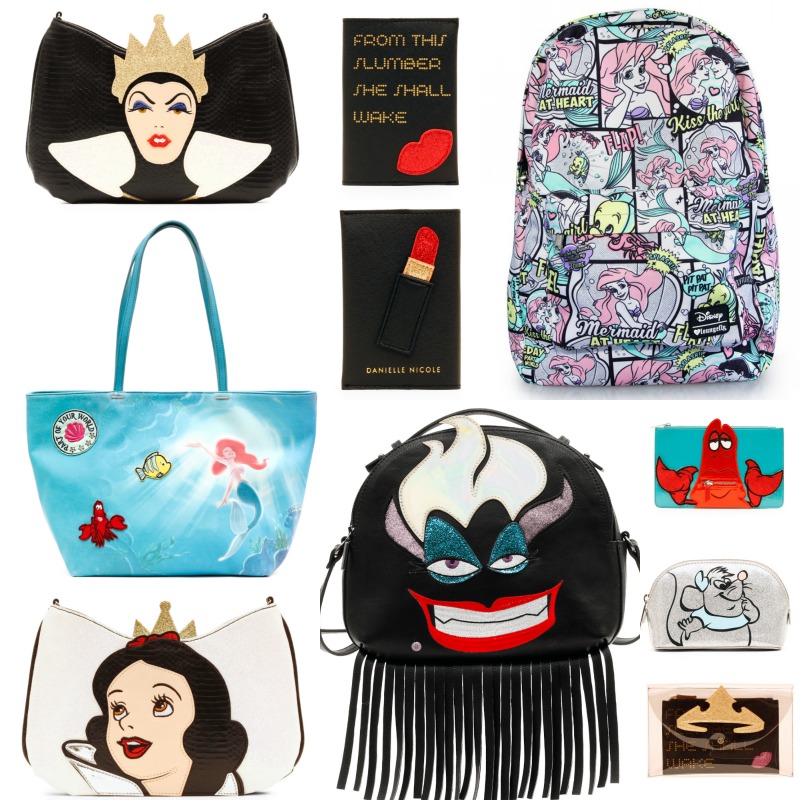 About the Pincesses and movies are being released:
For nearly 80 years, audiences have followed the dreams and magical adventures of Disney Princesses including Belle, Snow White, Cinderella, Aurora, Ariel, Jasmine, Pocahontas, Mulan, Tiana, Rapunzel and Merida. The timeless tales that introduced the world to these inspirational heroines include "Beauty and the Beast," "Aladdin," "Snow White and the Seven Dwarfs," "Tangled," "Cinderella," "The Little Mermaid," "Sleeping Beauty," "The Princess and the Frog," "Brave," "Pocahontas," and "Mulan." And now, for the first time ever, all 11 of these timeless family favorites will be available to purchase during the same six-week window. ~ Disney Studios


Get social with the Disney Princess and follow them all on Facebook!
Follow Disney Princess on Facebook! 
Follow Beauty And The Beast on Facebook
Follow Brave on Facebook
Follow Tangled on Facebook
Follow The Princess and the Frog on Facebook 
Follow Mulan on Facebook 
Follow Pocahontas on Facebook 
Follow Aladdin on Facebook 
Follow The Little Mermaid on Facebook 
Follow Sleeping Beauty on Facebook 
Follow Cinderella on Facebook 
Follow Snow White on Facebook