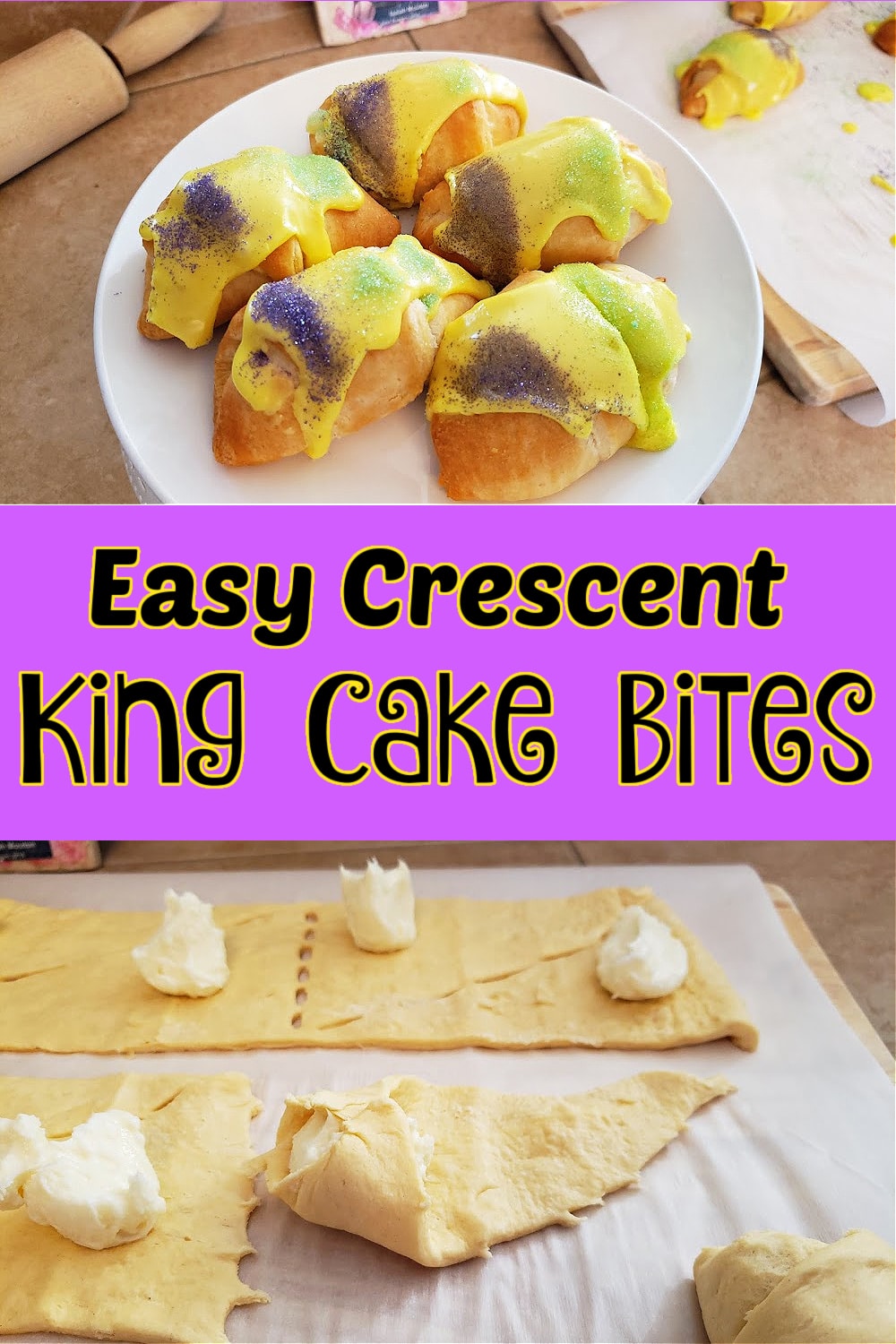 Easy Crescent King Cake Bites
These Easy Crescent King Cake Bites are sure to become a favorite around your house. Seriously, some variation of this recipe is a holiday staple for our family. You can really do, just about, anything with this recipe. I love adding a little strawberry jam to the filling or even some fresh fruit. The possibilities, once you try them, are endless!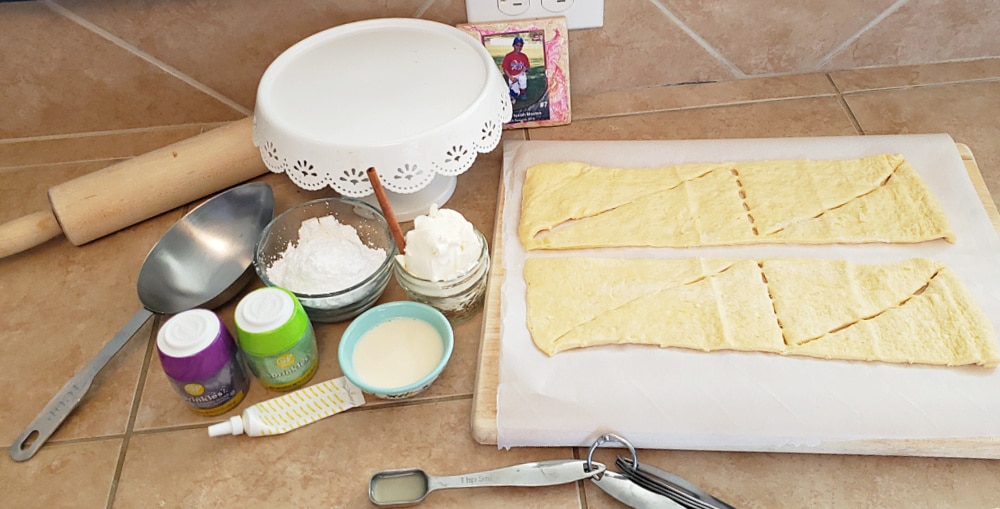 I am more excited to share this recipe with you than I have been in a while. I think it's because these are so inexpensive to make and they are super versatile. Both ease of creating and versatility make recipes more cost effective and more likely to be something you create more often. Because these are easy to make, you can also include your kiddos in the process.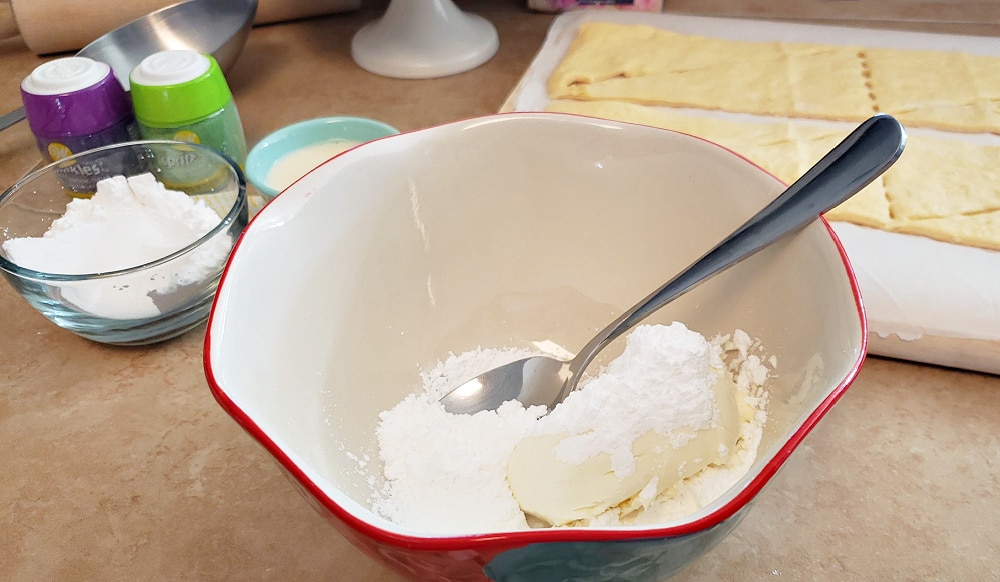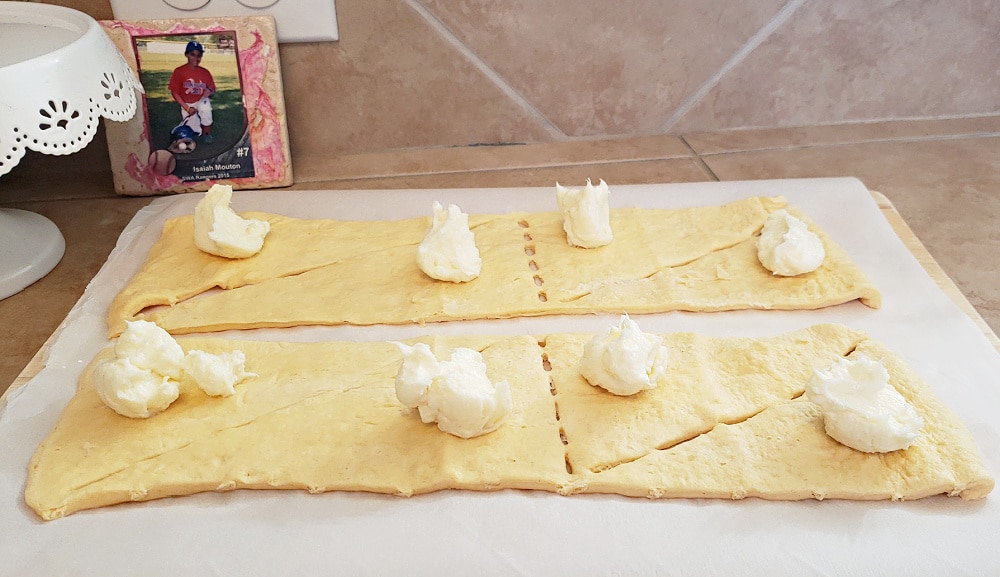 Cooking with your children is such a wonderful way to teach and bond with them. With so many students learning at and from home right now; cooking is a fabulous way to teach math and science. From measuring ingredients to learning how to double recipes and cut them in half all require critical thinking, algebra, and geometry skills. This is a great recipe to learn how to double or half if you're practicing.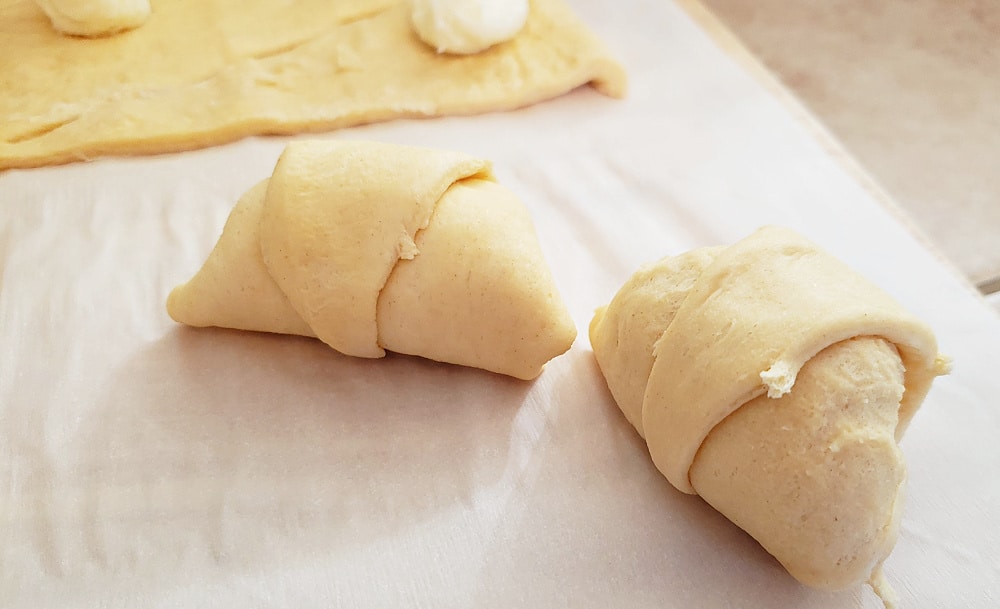 Let's talk about fillings for a minute. I make some version of these quite often for my kids' breakfast. Sometimes I just fill them with cream cheese and strawberry preserves and put them out for them to eat in the mornings. I have even filled them with bacon, eggs, and cheese. These can become something completely different and something for every meal of the day. I am going to share more crescent roll recipes with y'all soon.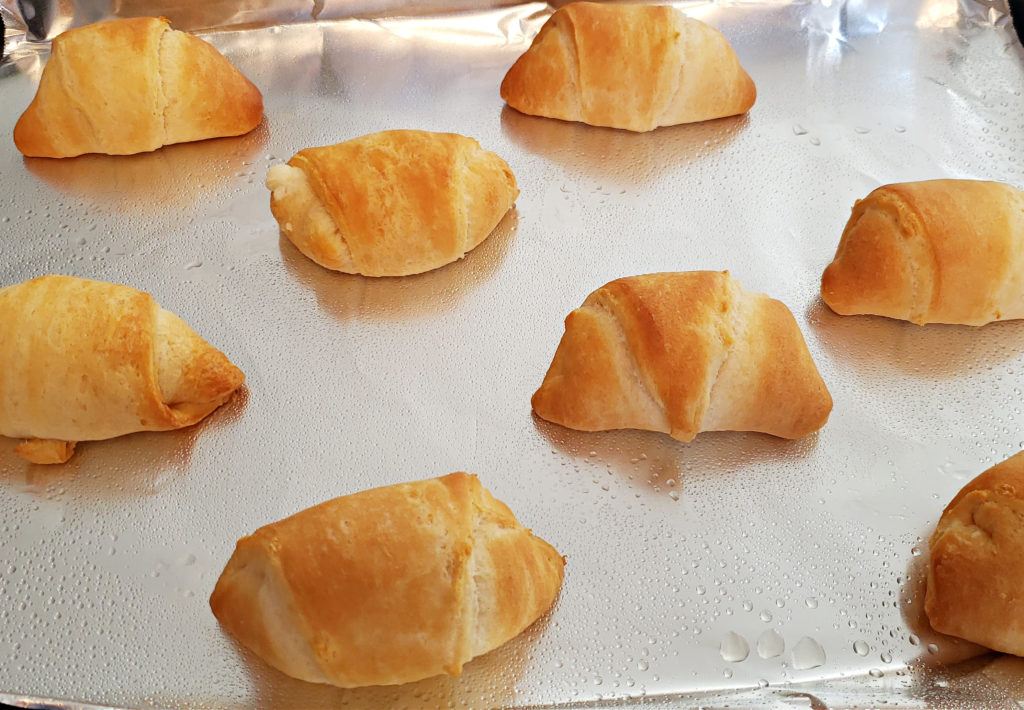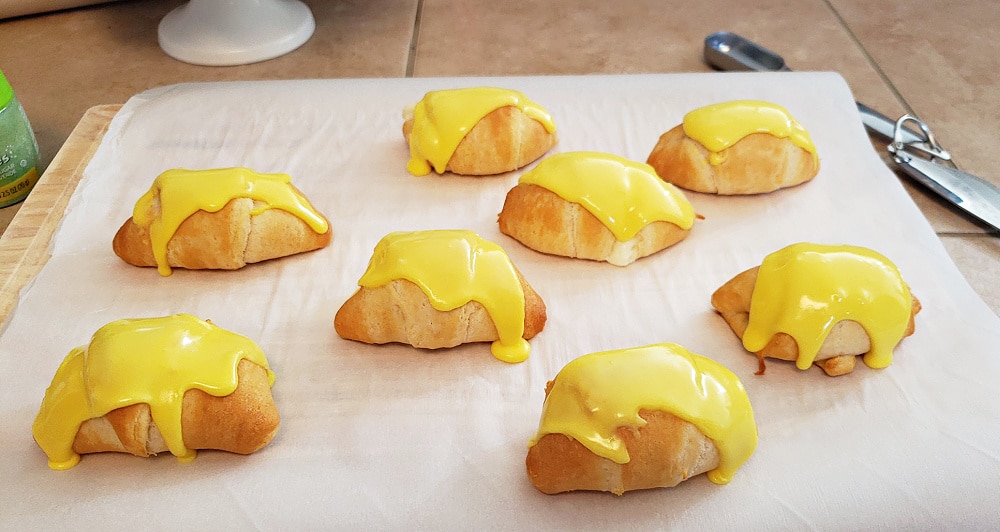 The day I made these King Cake Bites, I didn't have any yellow sprinkles, but I did have yellow food coloring. So, I used yellow icing and sprinkled it with purple and green sugar. Have fun with this recipe and celebrate Mardi Gras from home. It's going to be a lot of fun planning Mardi Gras celebrations and learning how to have the most fun at home with the people in our circle.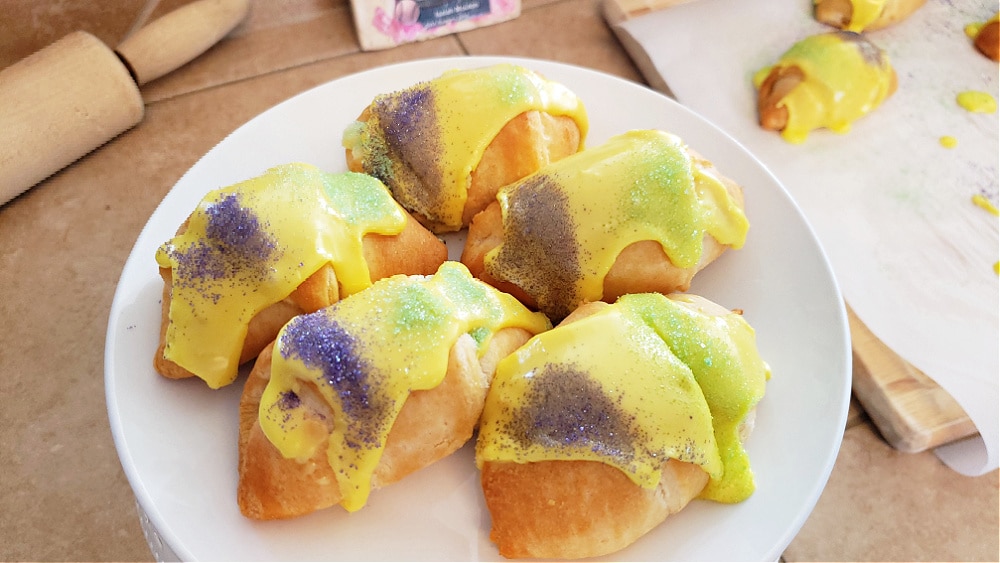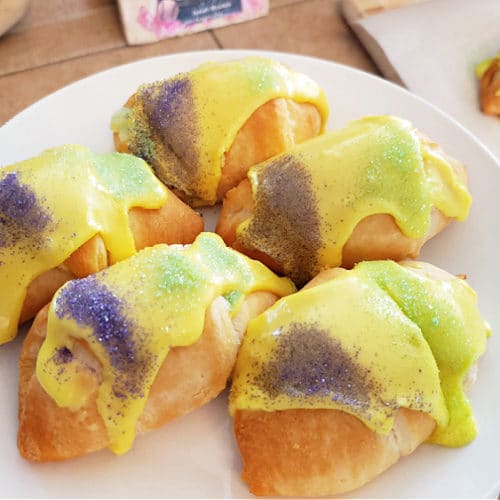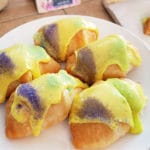 Easy Crescent King Cake Bites
Ingredients
1

8 oz block

Cream cheese

softened

1

cup

Confectioners sugar

1

tsp

Vanilla extract

2

tsp

Cinnamon

2

cans

Refrigerated crescent rolls

8 count
Glaze
2

tbsp

Milk

1

Cup

Confectioners sugar
Instructions
Mix cream cheese, powdered sugar, cinnamon and vanilla extract with mixer until well blended.

Roll our first can of dough onto parchment paper and scoop about 2 tbsp of cream cheese mixture onto the wide end of each triangle.

Fold in bottom corners of the triangle over cream cheese mixture, then roll long side of triangle around to make a sealed pouch.

Place crescent rolls on prepared baking sheet, seam side down.

Bake 13 to 15 min. or until golden brown.

Carefully remove the rolls from the oven an while they are cooling; mix together remaining powdered sugar and milk.

Spread on top of King Cake Bites and sprinkle with colored sugars. Be sure to sprinkle the icing as soon as you spread the icing on the rolls. The icing begins to harden as it cools and the sprinkles will not stick.