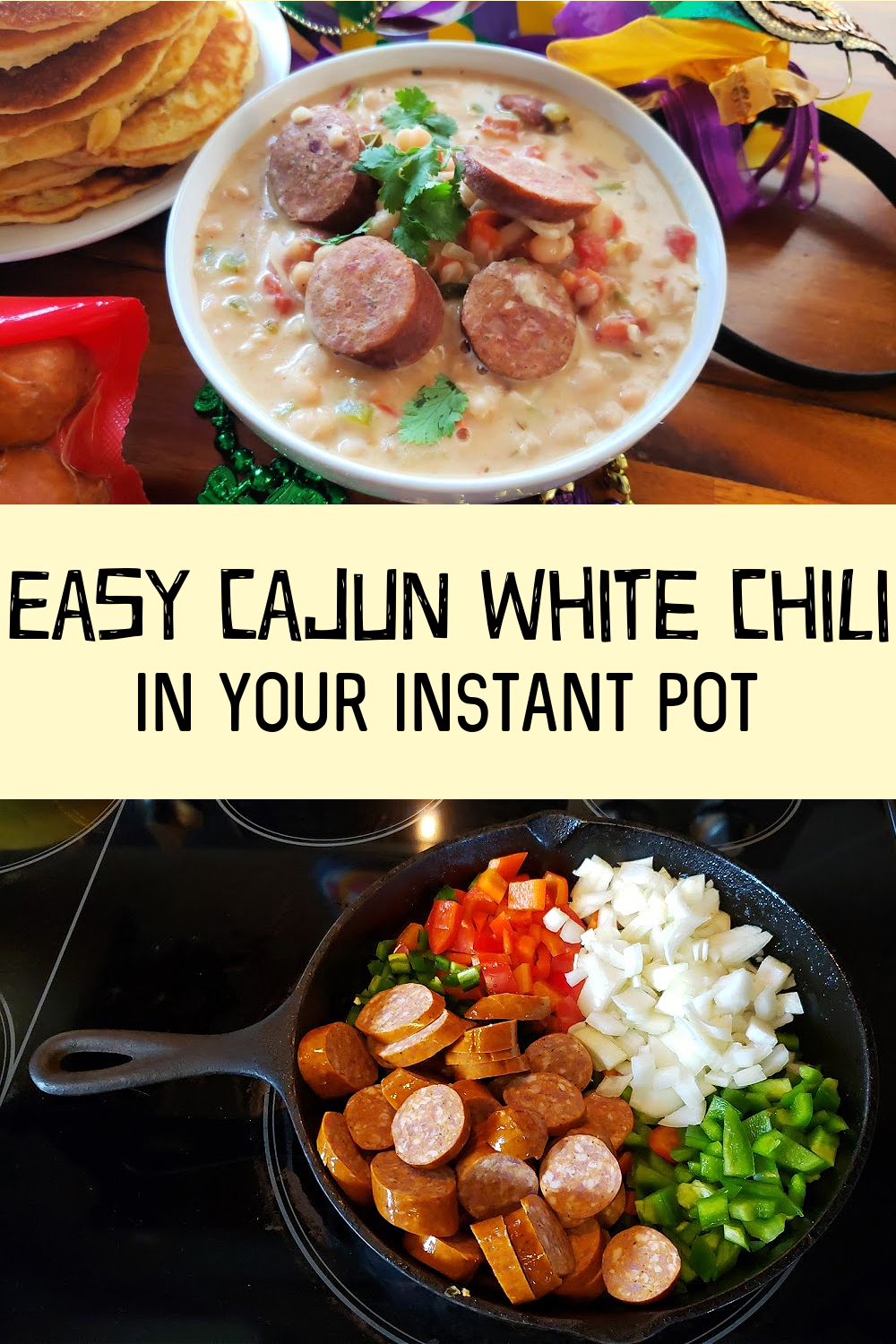 Easy Cajun White Chili In Your Instant Pot
It is Mardi Gras season here in south Louisiana and we love tradition. This year is a little different with most of the Mardi Gras parades and celebrations cancelled, but that hasn't stopped us from moving forward with our family celebrations. People of Louisiana celebrate with food and I am here for it!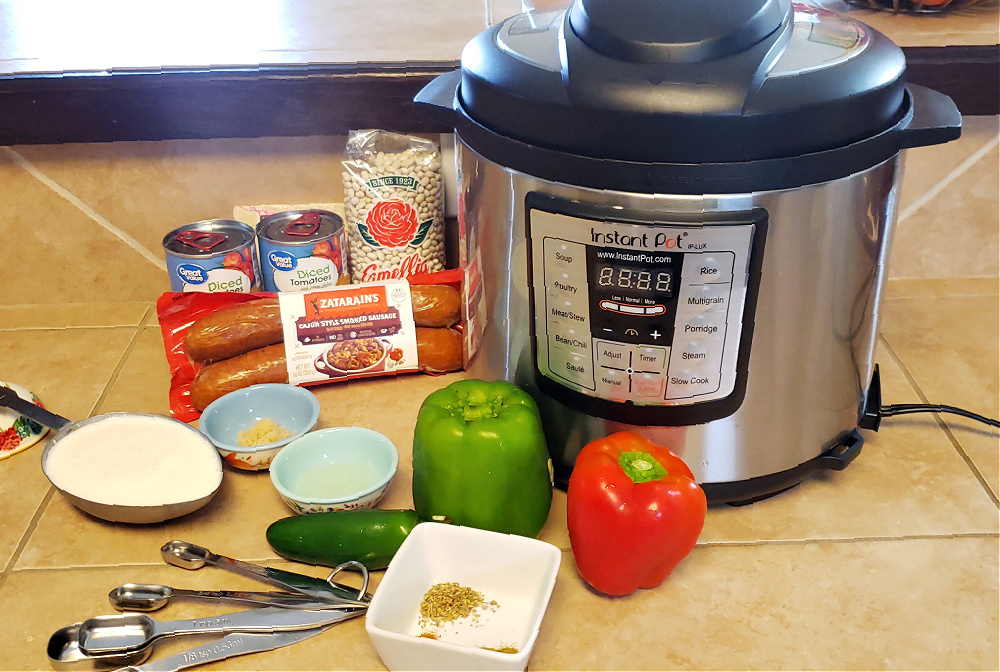 Last year was our first year doing a "tour" of Mardi Gras parades. Finally, all 3 of our children were old enough to hang with us in the crowds of the Lafayette area Mardi Gras celebrations. We had so much fun and are a little sad we can't do the same thing this year. Although this year will be different for so many people, it's really not that different for our family. We usually choose to have small celebrations at our home as opposed to gathering in large crowds. Getting ready with great home cooked food is nothing new for our household and this year we are going all out!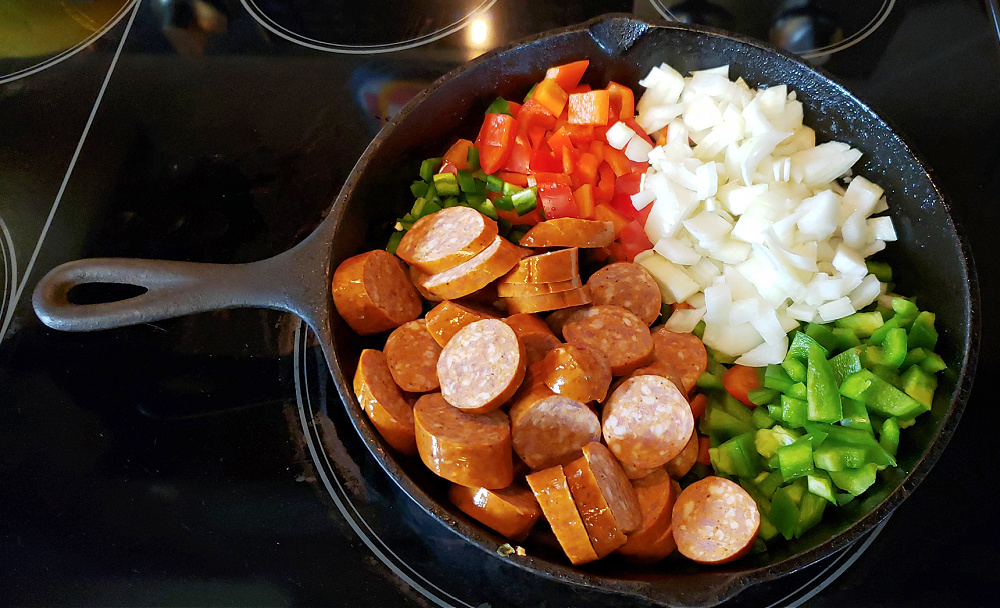 I make this Easy Cajun White Chili in my Instant Pot a couple of times a year and everyone in the house loves it! I serve it with cornbread. Today I am making corn fritters or what some people call cornbread pancakes. No matter what you or your family call them, they taste amazing and are the perfect addition to this Cajun White Chili recipe.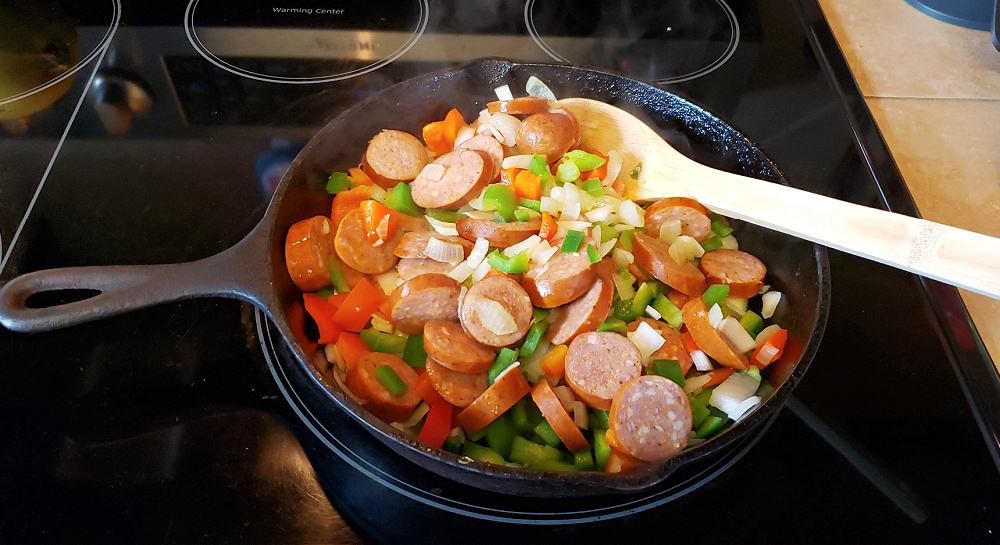 This Cajun White Chili Recipe is not one that I make often, just because I forget about white beans. I get on a kick of cooking with red beans and black eyed peas and completely forget about all of the amazing white beans out there. Maybe sharing this great recipe with all of you will help me remember.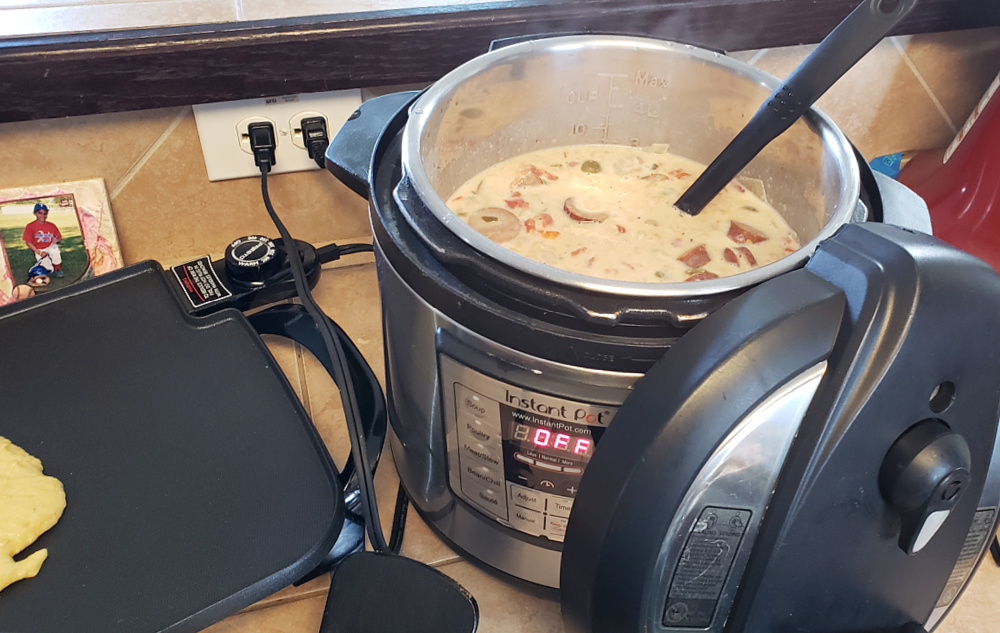 Why the Instant Pot?
I am mostly making this dish in my Instant Pot. If you haven't gotten an Instant Pot yet, you really need to go ahead and make the investment. I bought my Instant Pot 5 years ago and am still using the same Instant Pot. By far, my favorite dish to cook in my Instant Pot is dry beans. They cook super fast and the texture is amazing. I never knew beans could have different texture, but beans in the Instant Pot have such a creamy texture and never seem to get over-cooked, no matter how long you cook them!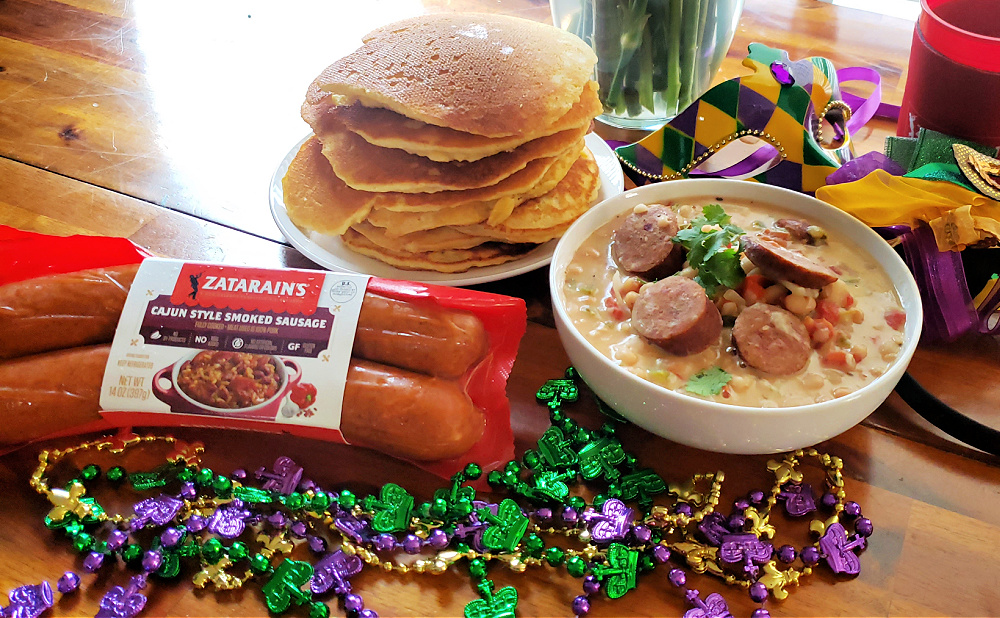 You can also make this recipe in your slow cooker or just on the stove top. Just cook your dried beans as you normally would and add the rest of the ingredients as this recipe calls for them. It still turns out amazingly. I hope you enjoy this recipe and share it with the people you love for years to come.
Easy Cajun White Chili In Your Instant Pot
Ingredients
1/2

tsp

Cayenne

2

tsp

Cumin

1

tsp

Oregano

1

tsp

Cilantro

2

tsp

Salt

1

lb

Dry white beans

6

cups

Chicken Broth

1

Tbsp

Sugar

2

Tbsp

Olive oil

1

lb

Cajun smoked sausage

Cut into 1/2 inch pieces

1

Onion

diced

1

Green Bell Pepper

diced

1

Red Bell Pepper

diced

1

Jalapeno Pepper

seeded and diced

1

Tbsp

Minced garlic

2

10 oz cans

Diced tomatoes and green chilies

1

cup

Heavy cream
Instructions
Add dry beans and broth (or water) to the Instant Pot. Cover, twist to lock the lid, and turn the valve to sealing. Press the Beans/Chili button (or set to 30 Minutes).

While the beans are cooking, add oil to a 3 quart sauce pan or iron skillet and heat on medium high for 3 minutes.

Once the oil is heated, add the onion, peppers, and smoked sausage and saute on medium-high until wilted or onions are clear.

Add garlic and cook for an additional 5 minutes while stirring.

When the timer beeps, carefully turn the valve to vent. Once the pressure is released, remove the lid from your Instant Pot.

Add the sausage and pepper mixture, tomatoes and spices to the Instant Pot and replace the lid.

Turn the lid to lock and turn the valve to sealing. Set manual at 5 minutes.

When the timer beeps, allow to naturally release for 20 minutes.

Turn valve to vent, remove lid and add heavy cream and give it a few stirs with a wooden spoon.

Serve hot over rice or alone and Enjoy!
I plan to continue monthly maintenance with Dr. Overall I choose Dr. cialispascherfr24.com Filer's practice because of its location to my home.