DIY No Sew Tutu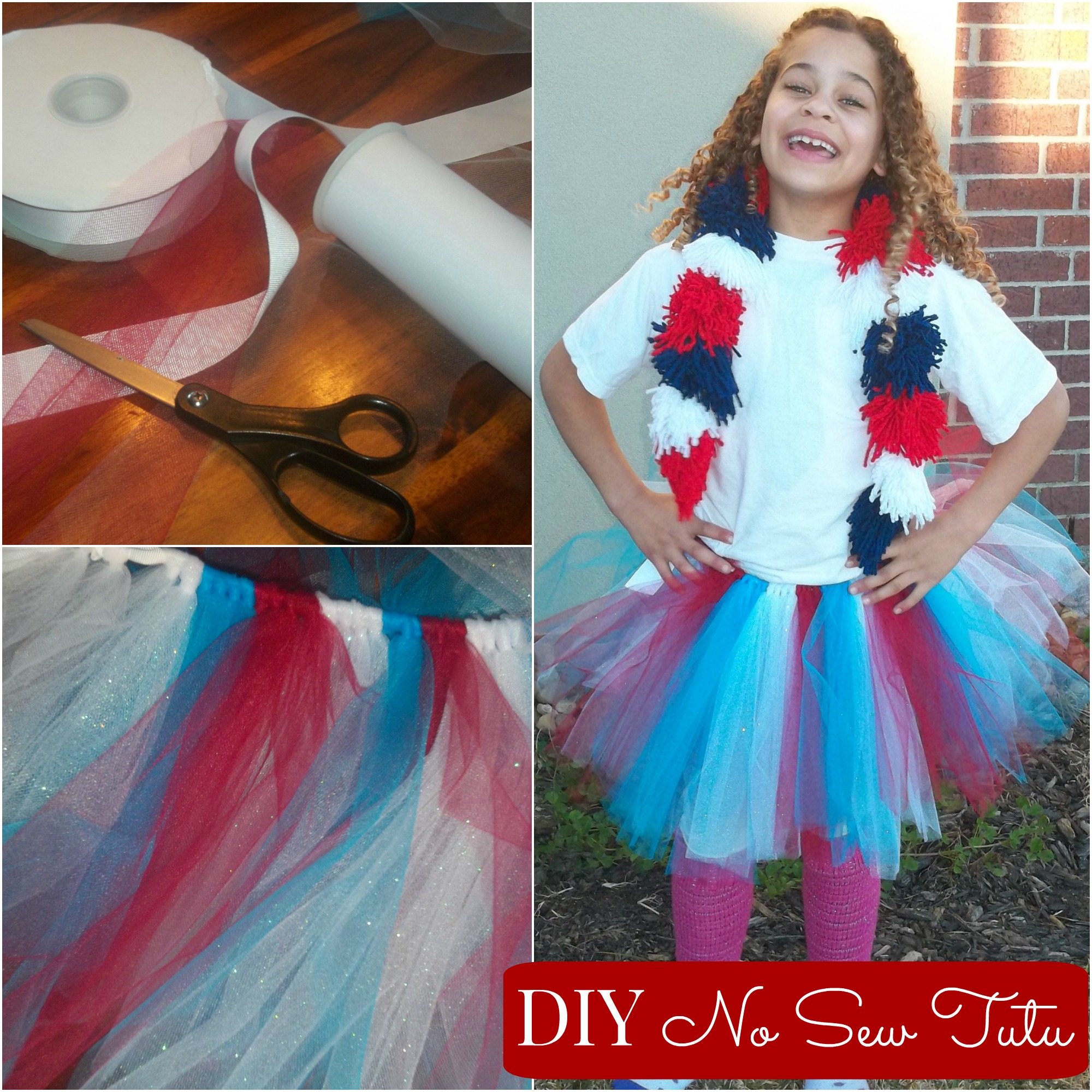 We absolutely loved making this DIY no sew tutu.  We have made many of these over the years for lots of different occasions.  This time we're making it for the Color Vibe 5K with Tum-E Yummies coming to Lafayette next month.  I think the last time we made one was for Valentine's Day last year.  We have also made them for Mardi Gras, Easter, and Christmas.  These are so much fun!  Oh yeah, we made them for all of us for the St. Jude 5K a few months back 😀  It is always fun to find a reason to wear a tutu.  My 16 year old daughter loves putting one on as much as my 8 year old daughter does.  I hope you enjoy this as much as we did.  Be sure to watch the brief video below that shows a little more detail on how to make your knot.  You can also check out the no sew superhero cape and the no sew pom pom scarf we made for the Color Vibe!
Gather your supplies:
Tulle (I buy the 15 foot spools of tulle, these work best for these skirts)
Ribbon (any kind you want to use)
Scissors
Get to making:
Measure the waste of the person for whom you are making the tutu
Cut the ribbon about 2 feet longer than the length for the waist
Cut your tulle into 24-36 inch strips (depending on how long you want the tutu)
Start tying! You can watch the video below to see how to tie the loops
Tie it on and flaunt it!