DIY No Sew Heart Pillows
Gather your supplies:
2 pieces of Felt (we found these for about 26¢ at Walmart)
Small amount of stuffing
Scissors
stick pins
Sheet of regular paper to draw or print your heart template
Instructions:
We printed a heart on an 8 X 11 piece of paper.  You can either draw one or print one out.  This will be your template for your pillow.  Next we cut the heart out and pinned it to two pieces of felt.  I used two different colors for each pillow, but you can use the same color for both sides.   We stacked the felt then pinned the paper heart onto both pieces where they were all stacked neatly.  Finally, I was able to cut around the paper on the felt. After I unpinned the heart, I was able to reuse this template for the next pillow.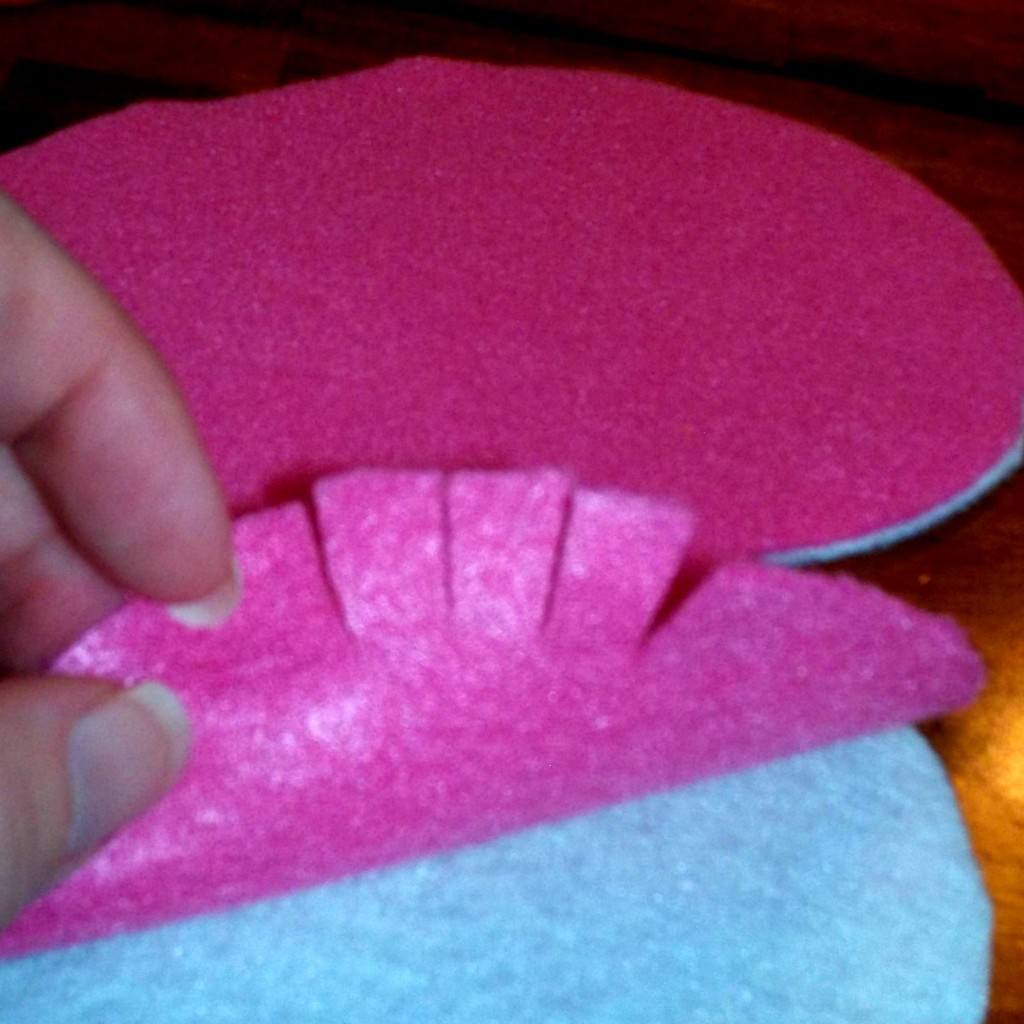 Next, I repinned the two pieces of felt together and cut small strips, about 1 1/2 inches long and about 1/2 inch wide all around the parameter of the hearts.  These were used to "tie" the front and back of the hearts together.  This is easy peasy.  All you do is tie them in a simple knot all the way around the pillow.  Be sure to leave about a 2 inch opening to put the stuffing in before completing the pillow.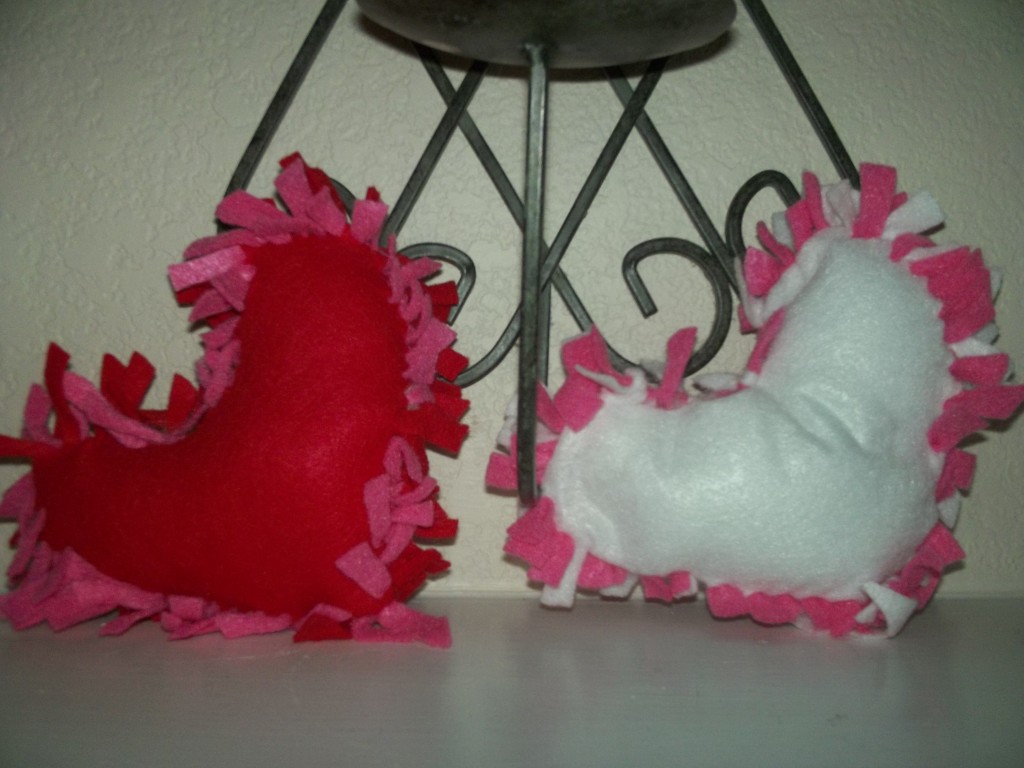 Finally, we stuffed the pillow with poly-fill and completed our knots for the pillow.  You can even use the stuffing from an old pillow or stuffed animal that your children no longer play with.  It's a great way to "upcycle" old toys.  Yes, it really is that easy!  These are perfect to put in a gift basket or with a bouquet of flowers.  My kids LOVE these to use as pillows for their Build A Bears!   These also make great teacher gifts and your kids will feel extra special because they were able to make it themselves.  You can even add jewels or glitter to your pillow.  Get creative and make it your own!