Come Along As We Explore Wreck It Ralph: Ralph Breaks The Internet
Come Along As We Explore Wreck It Ralph: Ralph Breaks The Internet.  You remember, back in July, when I took a trip to Los Angeles for the #ChristopherRobinEvent , well we had a little something else happening too; the #RalphBreaksTheInternetEvent.  While I was there, I got an inside look into Wreck It Ralph:  Ralph Breaks The Internet and it was amazing!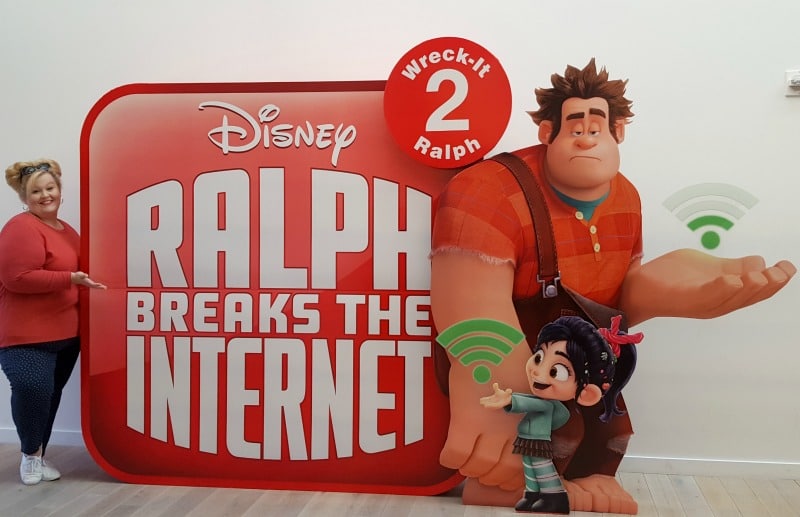 What, exactly, does it mean to get an "inside" look at a Disney film?  Well, it means magic, lots and lots of magic.  Getting to see how a Disney film is created is one of the most magical experiences you could imagine.  Before I started blogging for Disney, I just thought somebody sat behind a computer and thought of a story and, VOILA, there it was!  Boy, oh boy, was I wrong.  There are hundreds, sometimes even thousands of people behind the scenes creating the perfect Disney magic.
I always know that, when a trip to the Disney Animation Building is on the agenda, we are in for a real treat.  Well, this day was no different! This day we were going to have a footage presentation with an introduction and Q&A by Director Rich Moore, Director/Writer Phil Johnston and Producer Clark Spencer.  This meant we were going to find out how the story came alive and what direction they were taking it.  We would also get to see a sneak peek of a few minutes of the film that they were working on.  This, my friends, is surreal! We get to see unfinished footage of an amazingly huge Disney film.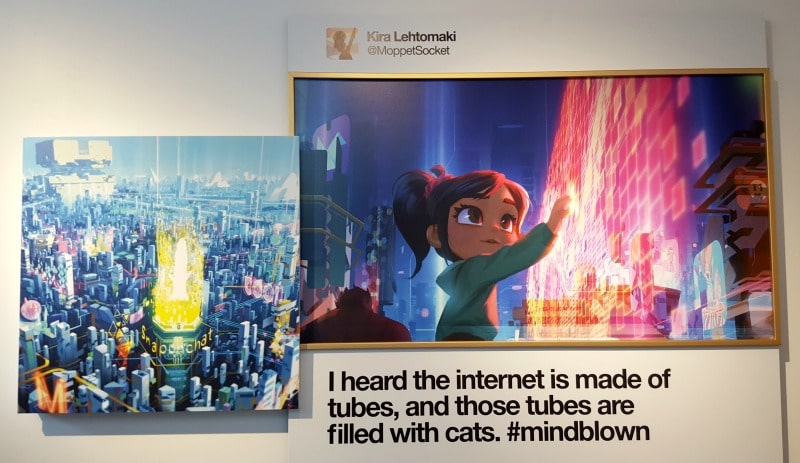 Going behind the scenes
We were taken behind the scenes with Director Rich Moore, Director/Writer Phil Johnston and Producer Clark Spencer while they were still in production.  This means that we would see different phases of their production, scenes, and layout, rough animation, and final lighting.
The creators were giving us parts of Ralph Breaks The internet to process and put together where they were going with the story.  Little did I know that Ralph Breaks the Internet is the 57th feature from Disney Animation and the studio turned 95 years old this year.  The people who work on the films at Disney Animation Studio are fulfilling a lifelong dream of working on a Disney film.  This makes the magic just that much more, well, magical!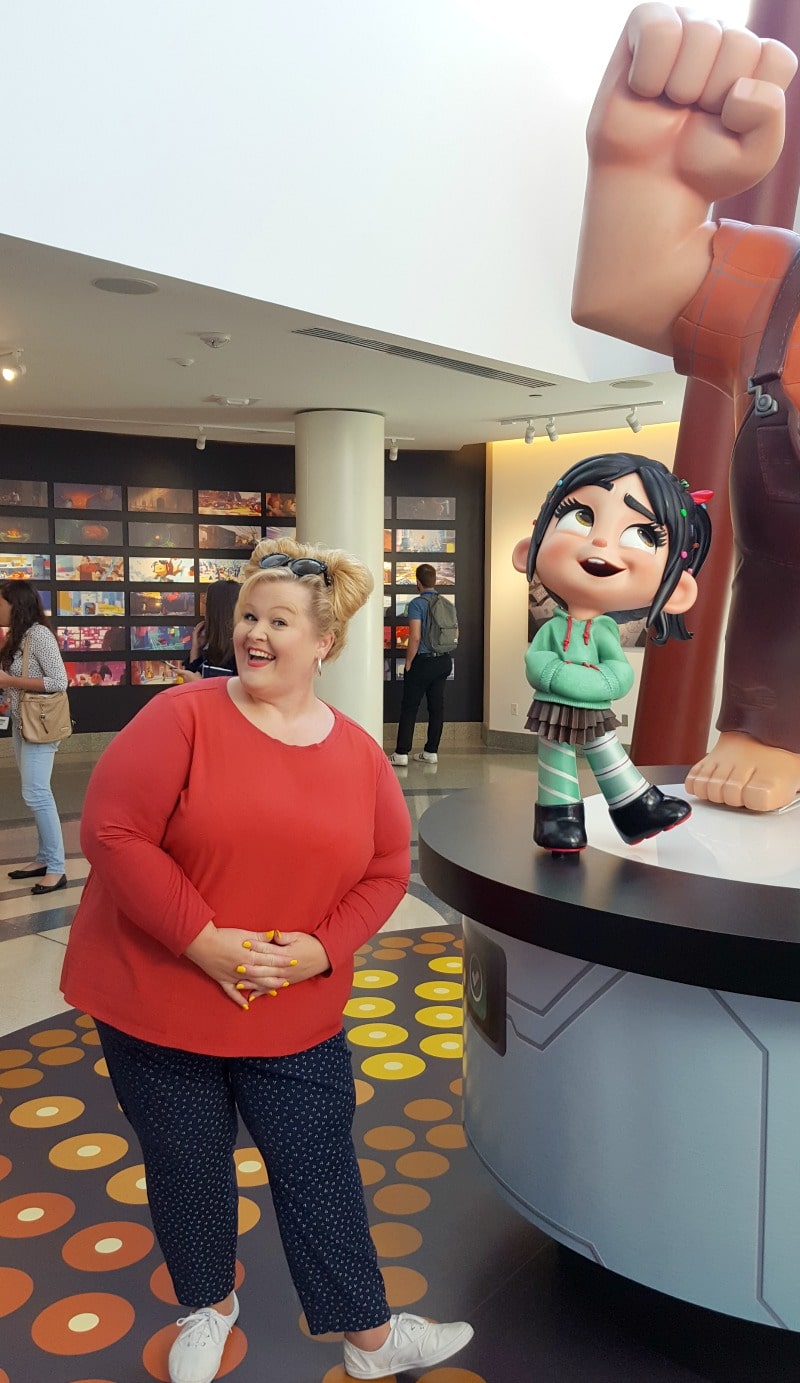 Why a sequel and why now?
Producer, Clark Spencer expressed his admiration for an incredible team of people who work together to make their films.  "It's their work and passion we get to proudly share with your today as we take you through Ralph Breaks The Internet.  I'm thrilled to be working again with Oscar Winn and director Richard Moore and writer/director Phil Johnson.  This is the same team that brought us the original Wreck-It-Ralph as well as Zootopia.  Here to take you through the behind-the-scenes look."
What I didn't know is that they started working on the film back in 2014, right after they finished the first Wreck-It-Ralph.  This amazing film has been a long time in the making and I cannot wait to finally see it entirely unveiled.  When they were looking for the reason to make a sequel, because apparently you need a reason better than "Well, Rachel wants you too." They wanted to create a film that took Ralph and Vanellope beyond their small-town arcade, to the massive world of the internet.  This was genius!
Tell us about the storyline.
Remembering that the original Wreck-It-Ralph took us down a road of Ralph trying to rediscover his identity which took him from bad guy to good guy; Ralph Breaks The Internet discovers a whole new world for Ralph and Vanellope through something new called the internet!  This is an eye-opening adventure that takes us down all of the avenues we are ever-so familiar with on the internet.  This time, though, we get to see them from the inside out as Ralph and Vanellope head off on an exploration adventure.
With their old Arcade Game "Sugar Rush" becomes impossible to play because of a broken steering wheel, Ralph and Vanellope are forced to take to the internet to find a replacement, because without her game, Vanellope is homeless.  Ralph cannot let his pal become homeless, so he sets out on a mission to find this steering wheel at a price they can afford.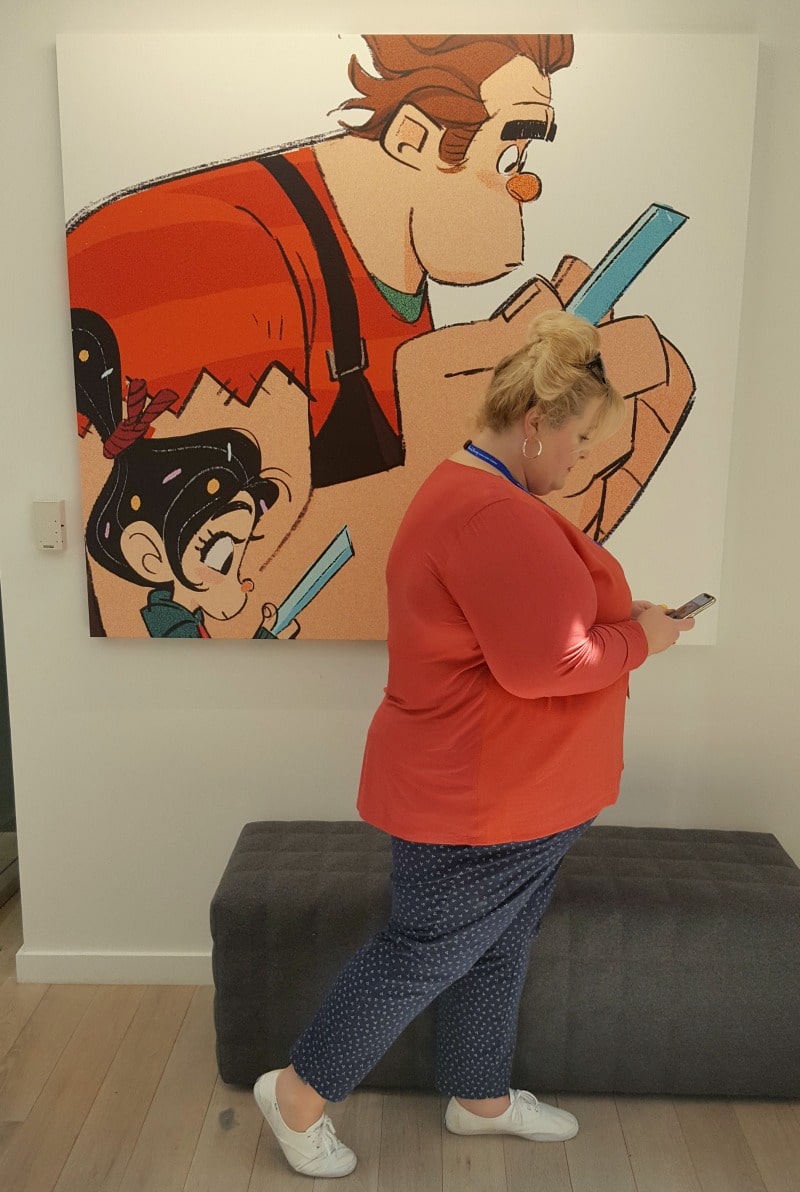 Now for The Questions!
Question:  So why not Ralph Wrecks The Internet, given he's Wreck-It Ralph?
We had a scene in the trailer where YESSS is explaining to Ralph, where he says "shouldn't it be Ralph wrecks the Internet?" and YESSS says that break the Internet is more of a thing. It was playing off of Ralph wrecks, but breaking the Internet is a thing, and there may be a literal breaking of the Internet in our movie, potentially. It was another thing we thought would be funny to play off of, breaking the Internet literally and figuratively, and Ralph would become confused by that notion. It's a double edged sword, because if we had called it Ralph Wrecks the Internet, people would say the term is breaking the Internet so it's one of those unwinnable situations where you just have to choose one.
Question:  There must be so many times you think "wouldn't it be funny if?" but what's the one scene and interaction pushing?
I would say the Knowsmore scene is one that cracks me up every time. And there are a few that we didn't see today, one with Ralph and viruses and dark net area, and that one makes me laugh every single time. And my son, who is 6, loves that scene the most, it appears to the weird little boy in our brain.
Question: How quickly did YESSS develop?
We always knew we wanted Ralph to end up at a place like a Youtube, Buzzfeed kind of combo. So for a minute it was called Buzzaholic, and then it evolved into BuzzTube and we knew we wanted a character that was about what the Internet is, constantly changing, always moving, always aware of what's going on, what's the next thing, because Ralph is a guy who is averse to change, he's kind of loving his life at the beginning of this movie, doesn't want anything to change, loves Vanellope and their friendship, and so having a character that would represent a different side of the pole in terms of Ralph being steadfast in this love for his life, and someone who is all about change. We knew that we wanted that character to exist in the Internet, so that was where YESSS was born.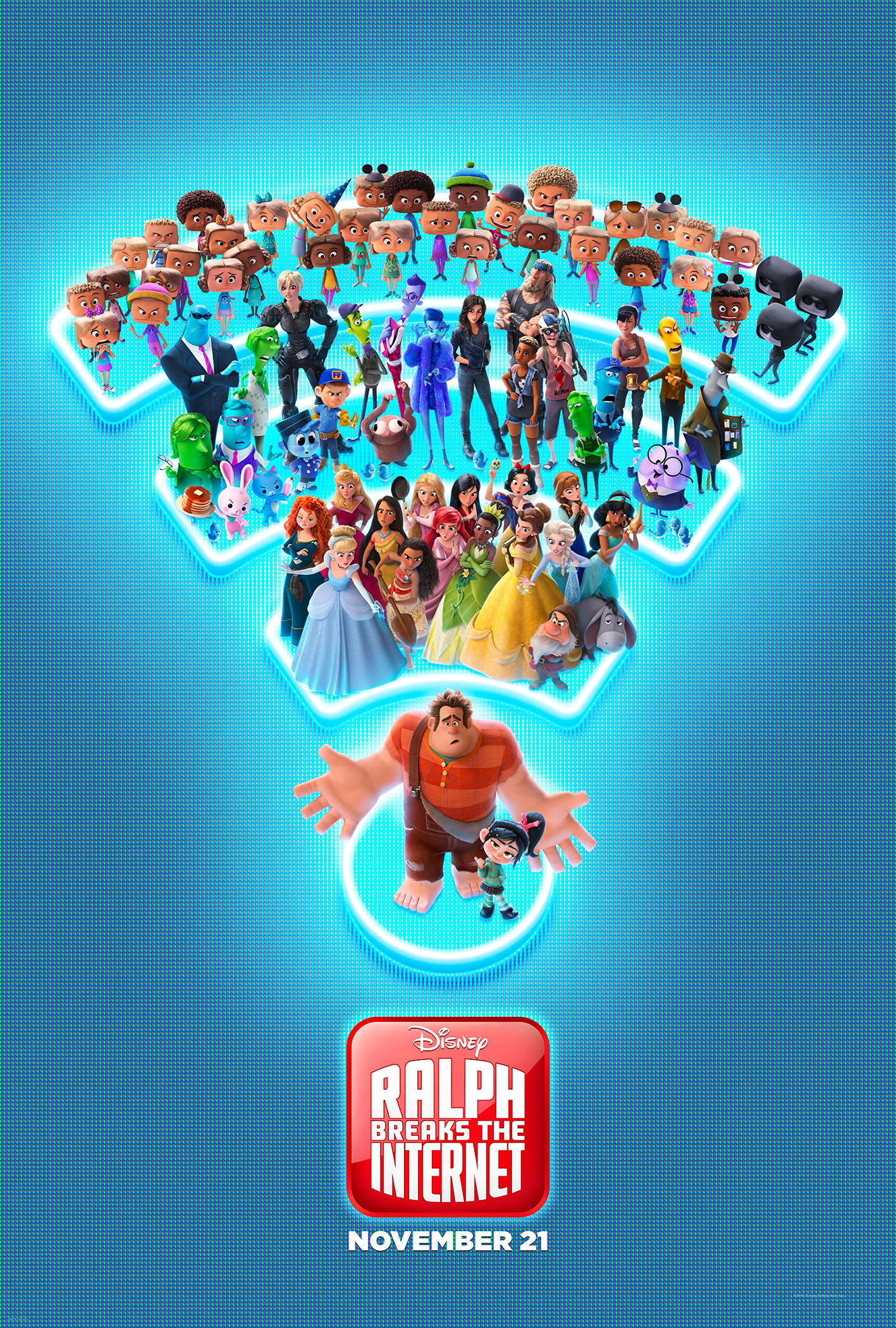 About Ralph Breaks The Internet!
A video-game bad guy Ralph (voice of John C. Reilly) and best friend Vanellope von Schweetz (voice of Sarah Silverman) leave the comforts of Litwak's arcade in an attempt to save her game, Sugar Rush. Their quest takes them to the vast, uncharted world of the internet where they rely on the citizens of the internet—the Netizens—to help navigate their way. Lending a virtual hand are Yesss (voice of Taraji P. Henson), the head algorithm and the heart and soul of the trend-making site "BuzzzTube," and Shank (voice of Gal Gadot), a tough-as-nails driver from a gritty online auto-racing game called Slaughter Race, a place Vanellope wholeheartedly embraces—so much so that Ralph worries he may lose the only friend he's ever had. Directed by Rich Moore ("Zootopia," "Wreck-It Ralph") and Phil Johnston (co-writer "Wreck-It Ralph," "Zootopia," writer, "Cedar Rapids"), and produced by Clark Spencer ("Zootopia," "Wreck-It Ralph," "Bolt," "Lilo & Stitch"), "Ralph Breaks the Internet" hits theaters on Nov. 21, 2018.
Like Wreck-It Ralph on Facebook
Follow Wreck-It Ralph on Twitter
Follow Wreck-It Ralph on Instagram
Visit the official Ralph Breaks The Internet website here
Ralph Breaks The Internet arrives in theatres everywhere on November 21st!
https://acadianasthriftymom.com/2018/08/13/new-ralph-breaks-the-internet-wreck-it-ralph-2-sneak-peek-just-released-ralphbreakstheinternet/
https://acadianasthriftymom.com/2018/06/04/hold-on-to-your-hats-while-ralph-breaks-the-internet-with-the-new-wreck-it-ralph-2-poster-and-trailer/
https://acadianasthriftymom.com/2018/01/17/walt-disney-studios-motion-pictures-slate-2018/