How To Make A Glowing Jar Full Of Spider Eggs For Halloween
How To Make A Glowing Jar Full Of Spider Eggs For Halloween.  This fun diy craft could not be any easier!  You may even wonder why I bothered writing down the instructions.  Well, the answer is simple, it's fun and I wanted to share 🙂
These have always been a fun favorite of my kiddos.  Of course, they love anything with glow sticks.  We always have Mason jars on hand, but you can use any type of jar you like.  Make sure you don't pack the cotton balls too tight in the jar because that will make it difficult to get the glow sticks in and out of the jar.  Have fun with it.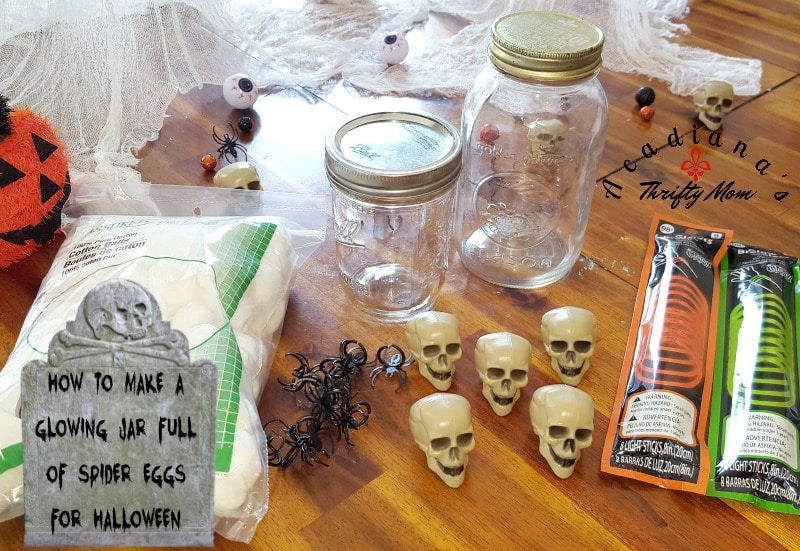 As you can see, we added skulls to one of the jars.  You can really add anything you like and put a couple of glow sticks inside.  The Dollar Tree is full of cool dollar decorations, so make it your own and have a happy Halloween!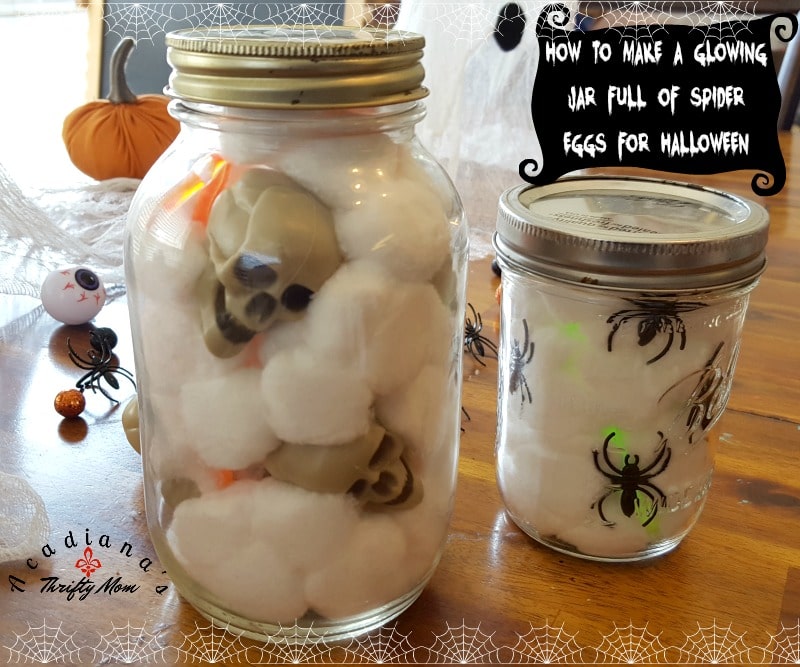 Our kids like to put these jars in their bedroom windows and add new glow sticks periodically.  On Halloween night, when all of the kids in the neighborhood are trick or treating, we line the driveway with lots of glowing decorations.  These are one of the faves!  You can make 10 of these jars for about $5.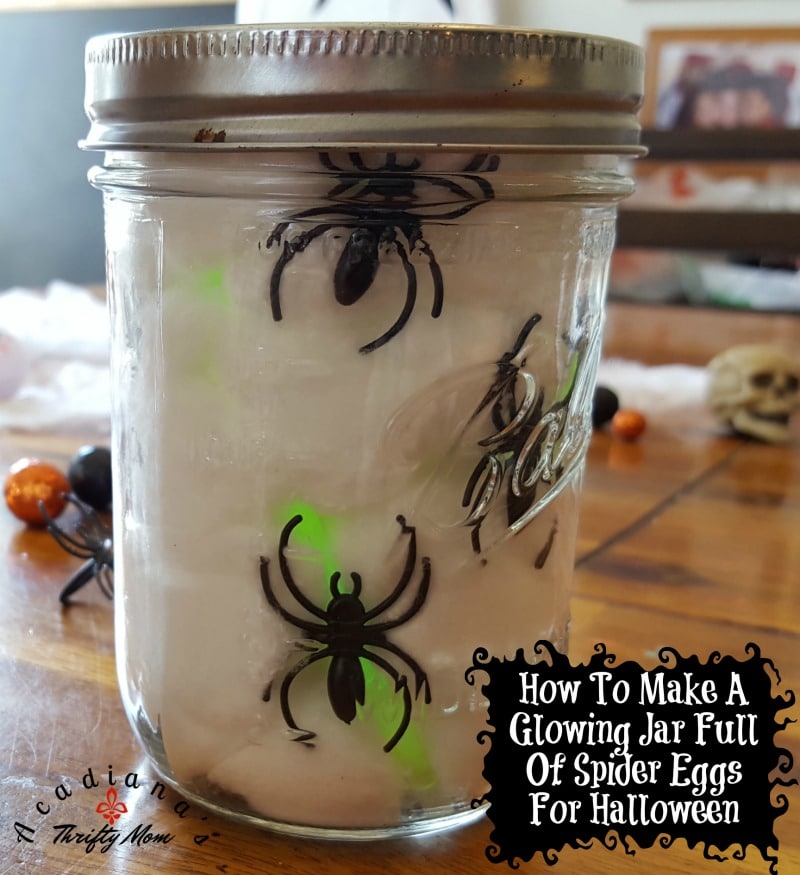 https://acadianasthriftymom.com/2018/09/18/how-to-make-floating-ghosts-for-halloween-with-cheesecloth/
https://acadianasthriftymom.com/2017/09/05/easy-peasy-leftover-halloween-candy-bark/
https://acadianasthriftymom.com/2017/08/30/jack-o-lantern-mandarin-oranges-cuties/