Candy Corn Punch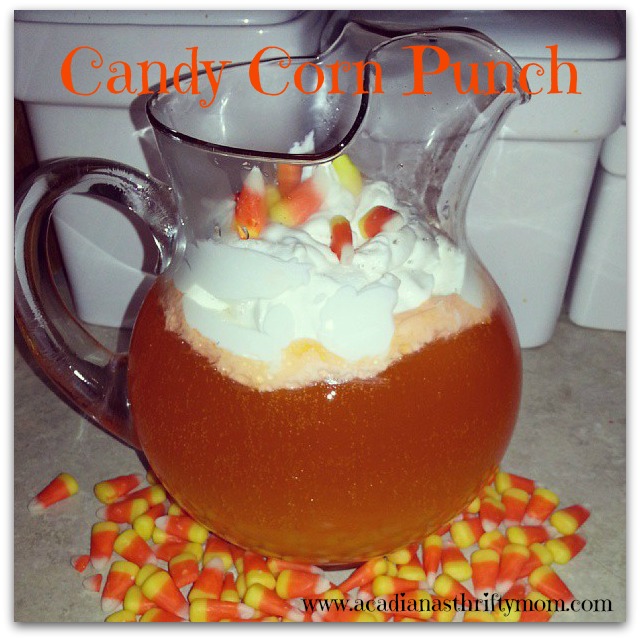 This punch was a HUGE hit with the kiddos! I made a batch for my kids and their friends and they were in love! It tastes a lot like a dreamcicle when it's all mixed up. Have fun with it and make it yours!
Gather your ingredients:
1 packagelemon-flavor gelatin
1 cup boiling water
2 cups mango nectar (this can be found on the juice aisle)
3 1/2 cups orange soda, chilled
1 cup whipping cream
2 tablespoons corn syrup
Candy corn or sprinkles (for decoration)
Get to mixin':
Combine the gelatin in a large bowl until dissolved. Stir in the mango nectar and Pour mixture into a tall, clear 2-quart pitcher.
Cover and chill about 3 hours or until thickened but not set. Pour orange soda over the gelatin mixture carefully. I poured the soda down the back of a wooden spoon into the pitcher to keep the soda on top of the gelatin mixture and it worked perfectly!
Beat the whipping cream and corn syrup with an electric mixer or large whisk just until stiff peaks form. Spoon this over the mixture in pitcher. If desired, add candy.
Stir before serving to mix.
Adapted from a recipe from Better Homes and Gardens.