5 Reasons You Are Going To Be Happy You Took Your Family To See Christopher Robin
5 Reasons You Are Going To Be Happy You Took Your Kids To See Christopher Robin.  I'm going to be honest here; I did not expect to fall in love with Christopher Robin like I did.  Sure, I knew I would enjoy the film, but I didn't just enjoy the film.  I fell in love with Disney's Christopher Robin!
*I received an all expenses paid trip to Los Angeles for the coverage of this press event for Disney/Marvel.   All opinions are 100% my own and I only recommend events and shows that are a great fit for my readers.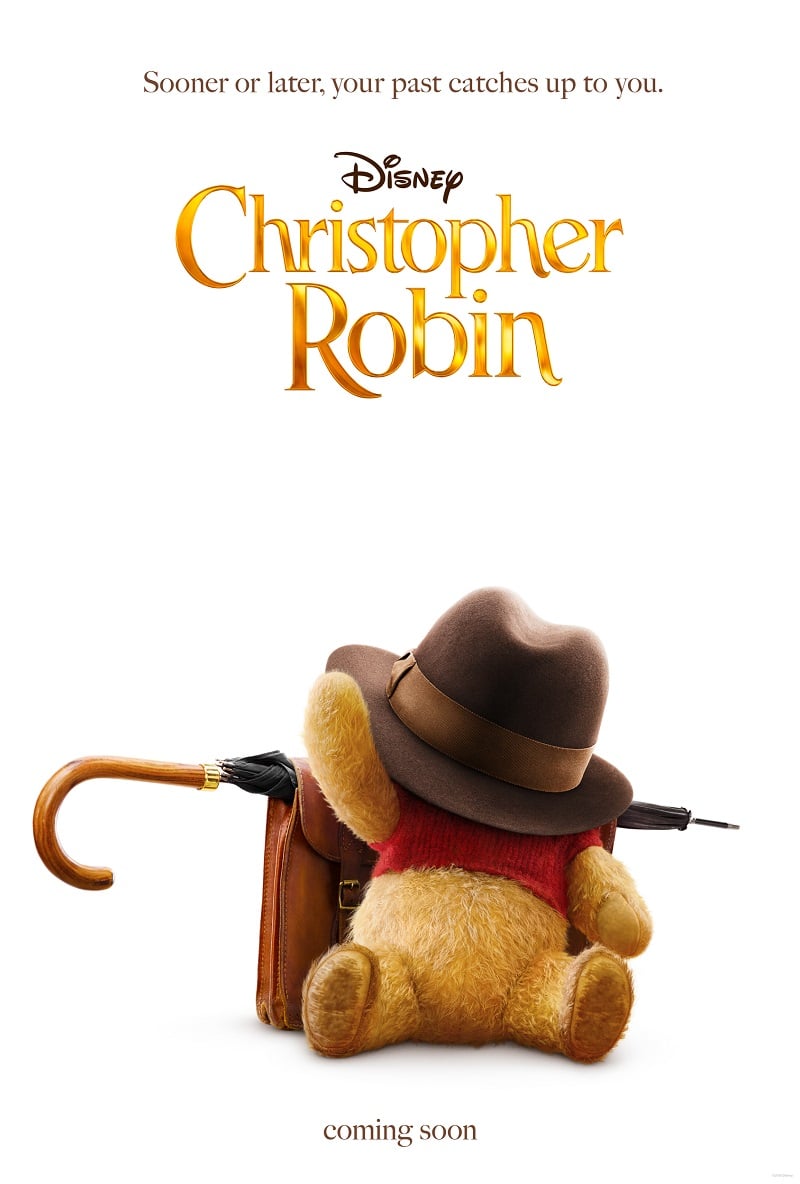 I think you are going to fall in love with the film too.  There are so many elements to Disney's Christopher Robin that reach different audiences.  I knew I was going to love this film.  What I did not know was how much I was going to love it!  I am taking my kiddos to see Christopher Robing today and this will be the third time I've seen it this week.  I do not feel like this is too much.  Disney's Christopher is not just another feel-good movie.  This is a movie, I feel, should be seen by your entire family – together.  My husband and I are taking all three kids.  We need to see it together and we need to have dinner, together, afterwards.  It really is that important, yes important.  It is important that families spend this time together watching a film.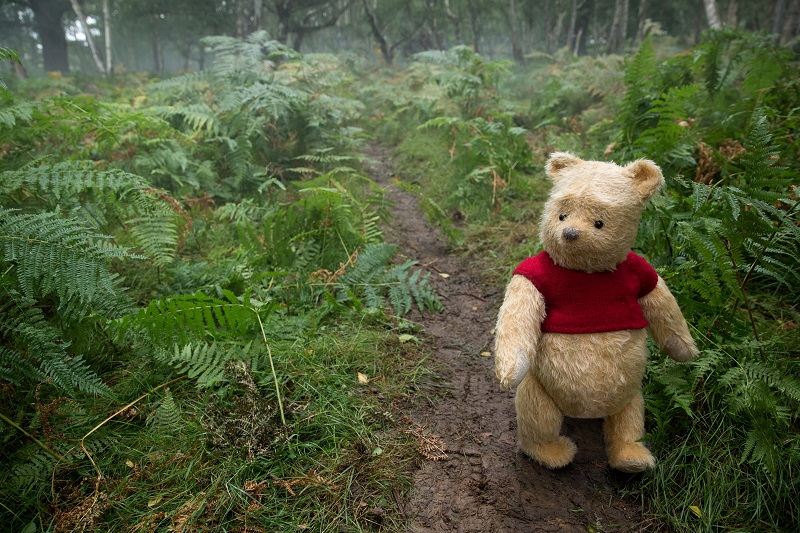 #5 ~ The message is timely ~ We needed this, right now.  Well, maybe we needed it yesterday or last month.  With the amount of bad news and just bad human-ing that goes on daily.  We needed to stop and remind ourselves that we are not only enough, but so much more.  Disney's Christopher Robin does just that.  Pooh and Christopher Robin have our backs and they remind us of this in a way that can only be done in Hundred Acre Wood.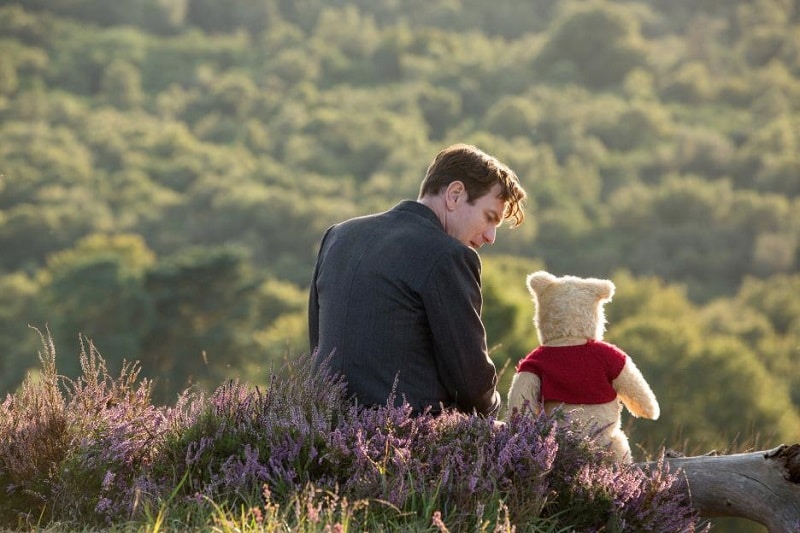 #4 ~ Pooh speaks a universal language that crosses all cultures ~ Winnie The Pooh and his friends in Hundred Acre Wood speak a language everyone can understand: love.  Disney's Christopher Robin speaks to the heart of the kid in all of us.
#3 ~ You get to take your "parent hat" off ~ Both times I've seen the film I left thinking this film was made for me.  I also heard other people making similar comments when they were leaving the theater.  It seems that Disney's Christopher Robin was made for adults as much as it was made for kids.  There is a universal message of "live in the moment" that we can all relate to, no matter what our age.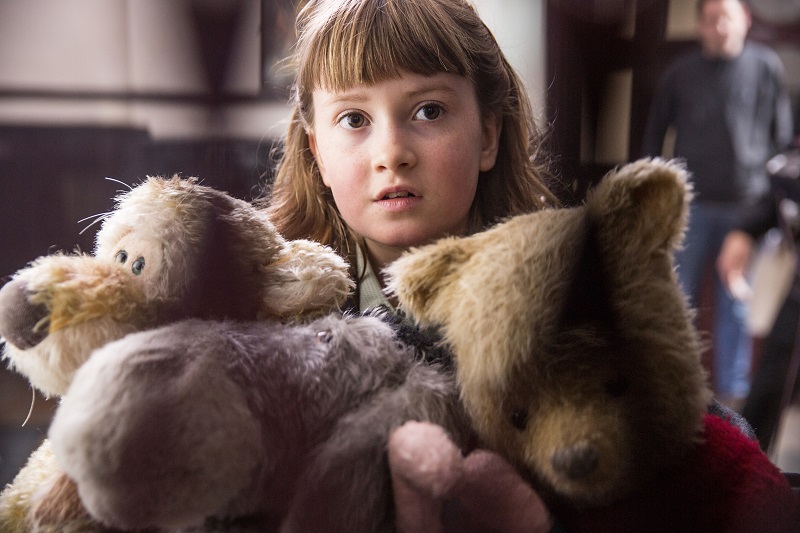 #2 ~ We all need a little vacation ~ Whether you've been to the beach this summer or not, chances are you need a break.  Not just a physical break, but an emotional break.  You need to feel like you've done enough.  It's easy to get caught up in doing more and being better.  Disney's Christoper Robin is a refreshing reminder that we are enough in and of ourselves.
#1 ~ You need a hug ~  That's right, we all need a hug.  After I first saw Disney's Christopher Robin and one of my friends asked me about it, I told her it felt like a soft, warm hug.  It is familiar and inviting.  I have seen a lot of feel-good movies and none of them kept me wanting more like Christopher Robin does.  It's familiar, warm, and loving just like a hug and you never get tired of feeling it or watching it.
Now, gather your family and closest friends and go watch Disney's Christopher Robin.  You can thank me later!
About Disney's Christopher Robin:
In Disney's heartwarming live action adventure, the young boy who shared countless adventures with his stuffed animal friends in the Hundred Acre Wood has grown up and lost sight of what's important in life. Now it is up to his childhood friends to venture into our world and help Christopher Robin rediscover the joys of family life, the value of friendship and to appreciate the simple pleasure in life once again.
Christopher Robin is directed by Marc Forster from a screenplay by Alex Ross Perry and Allison Schroeder and a story by Perry based on characters created by A.A. Milne and E.H. Shepard. The producers are Brigham Taylor and Kristin Burr, with Renée Wolfe and Jeremy Johns serving as executive producers. The film stars Ewan McGregor as Christopher Robin; Hayley Atwell as his wife Evelyn; Bronte Carmichael as his daughter Madeline; and Mark Gatiss as Keith Winslow, Robin's boss. The film also features the voices of: Jim Cummings as Winnie the Pooh and Tigger; Brad Garrett as Eeyore; Toby Jones as Owl; Nick Mohammed as Piglet; Peter Capaldi as Rabbit; and Sophie Okonedo as Kanga.
Get social with Christopher Robin:  Facebook     Twitter     Instagram     #ChristopherRobinEvent
Christopher Robin is NOW in theaters everywhere!
You can get tickets now over at Fandango!
https://acadianasthriftymom.com/2018/06/04/hold-on-to-your-hats-while-ralph-breaks-the-internet-with-the-new-wreck-it-ralph-2-poster-and-trailer/
https://acadianasthriftymom.com/2015/06/23/5-ways-to-surprise-your-kids-with-a-trip-to-disney-disneyside/
https://acadianasthriftymom.com/2018/08/01/disneys-christopher-robin-took-me-down-the-red-carpet-into-the-hundred-acre-wood/