5 Reasons To Watch Tinkerbell And The Legend Of The Neverbeast

Have you heard?!  Tinkerbell And The Legend Of The Neverbeast came out on Blu-Ray, DVD, Digital HD, & Disney Movies Anywhere yesterday!  Well, I have seen it already….5 times!  I saw it once while in Los Angeles a few weeks ago, then again, 4 times, yesterday with my kiddos LOL  They are in LOVE with it!  As with all of the Tinkerbell movies, there is such a pure underlying lesson to be learned through this movie.  Fawn is the animal fairy and, through her love for Gruff, teaches everyone in Pixie Hollow to never judge a book by its cover.  We also meet the scouts for the first time.  The scouts are an amazing fairy army of sorts that have a ninja quality.  Tinkerbell And The Legend Of The Neverbeast is a Tinkerbell movie like no other.  Your sons and daughters are sure to have a blast following along with this story!  My kiddos were glued to the screen LOL  It's definitely a wild ride.
5 Reasons you will want to watch Tinkerbell And The Legend Of The Neverbeast TODAY:
It's a movie the entire family can enjoy!  There are fairies, 'ninjas',  and a lovable 'monster' or beast!  What's not to enjoy about that?!  Plus, it's family friendly and nothing you'll need to cover your kids eyes or ears for.
We meet new characters all through the movie.  This movie introduces a slew of new characters and new idea into the Disney Fairy world!  We meet Fawn, Gruff, and  the scouts.
There's a great underlying lesson.  The greatest lesson in Tinkerbell And The Legend Of The Neverbeast is to never judge a book by its cover.  Fawn is such a free spirit and loves animals.  Through her love, she shows us that there is good in everything.
The music is phenomenal!  I just love the music and sound effects in Tinkerbell And The Legend Of The Neverbeast.  You'll want to watch it over and over, just to hear the great music.
These are kids being….well….kids!  I just love the attitude of this entire movie.  It shows kids (girls) just being kids.  They're having fun and they're innocent and curious about the world around them.  They get into mischief, but it's fun mischief and inspiring at the same time.
We have watched a lot of Disney Fairy movies around our house.  There was something different about this movie that I just can't put my finger on.  I think it was a combination of all of these things; the characters, music, and message of love that make Tinkerbell And The Legend Of The Neverbeast my favorite so far!  I cannot wait to see what comes out next 😀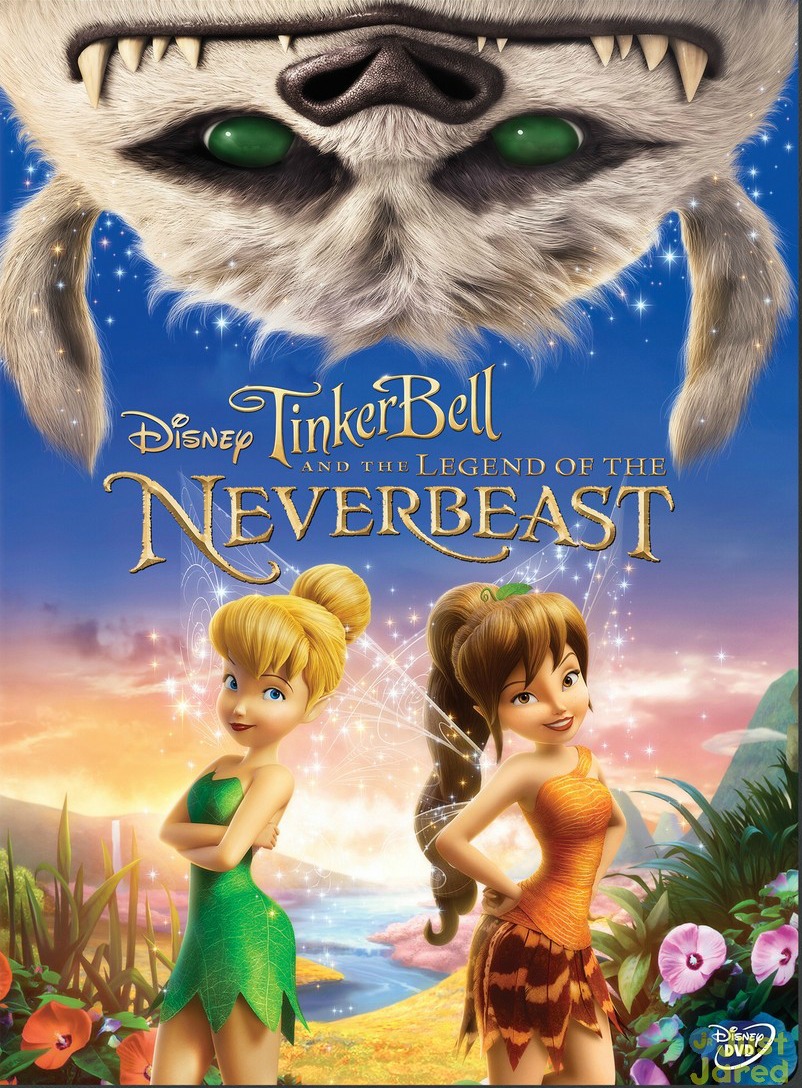 From Disney:
Return to Pixie Hollow for a heartwarming adventure, Disney's Tinker Bell and the Legend of the NeverBeast. An ancient myth of a massive creature sparks the curiosity of Tinker Bell and her good friend Fawn, an animal fairy who's not afraid to break the rules to help an animal in need. But this creature is not welcome in Pixie Hollow — and the scout fairies are determined to capture the mysterious beast, who they fear will destroy their home. Fawn must convince her fairy friends to risk everything to rescue the NeverBeast. This thrilling action-adventure roars to life with never-before-seen bonus extras on Disney Blu-ray.