5 Easy Vegetables Anyone Can Grow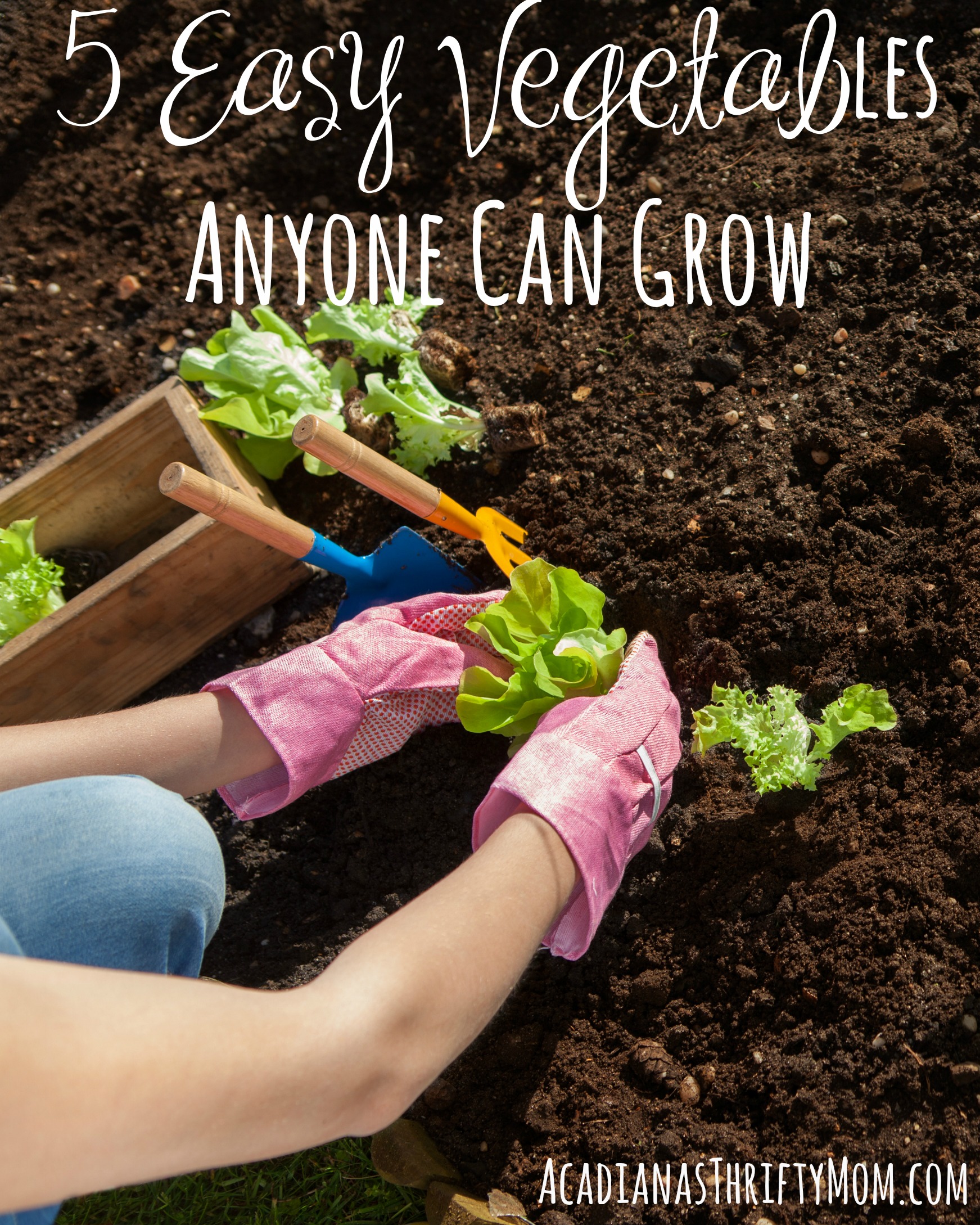 Spring and Summer instantly bring to mind the gorgeous gardens that provide our families with tasty produce year round. These 5 Easy Vegetables Anyone Can Grow are sure to give you a great start as an at home gardener. Whether you decide to create a traditional garden, a raised bed garden or a fun container garden these veggies are easy and yummy.
5 Easy Vegetables Anyone Can Grow
Lettuce: From simple green and red leaf lettuce to spinach, kale or Romaine, lettuce is one of the easiest items to grow. There is little more to do than plant, water and weed. Watch for direct sunlight when appropriate and make sure to plant with plenty of space to grow larger plants as needed.
Onions: Green onions have been one of the most commonly seen wild vegetables for years. Many people mow their lawn in the Spring and wonder at the smell of onions that they find because green onions sprout nearly anywhere and easily. Plant these and expect a large crop that you can allow to dry for use year round, add to salads now or chop and freeze for later.
Cucumbers: This popular vegetable is a great low lying plant that will produce over and over again with proper sunlight and watering. While there are a few climates that aren't as easy to grow cucumbers in, most areas make this one of the easiest plants to have success with. Make sure it is watered well, has plenty of sun and that you pick the cucumbers early so they don't get too big too soon!
Green Beans: Beans are a fun and easy vegetable to grow. Especially if you have an area that allows you to run the plants up lattice or railing. Green beans are tasty fresh from the garden, or a perfect vegetable to prep an can or freeze for use throughout the year.
Herbs: Basil, Dill, Chives, Parsley and Cilantro are favorites for easy gardens. Not only do they provide your other vegetables with a great pop of flavor, they are wonderfully fragrant in your garden. These can be grown in your window box, the main garden or even I between your flowers in a flower bed.
This year you can create a fun start to your larger garden when you begin with these easy vegetables anyone can grow. Once you find success with these, add in things like squash, zucchini, carrots, broccoli and snap peas for a fun well rounded harvest.