7 Ways TO Cool Your Home Without Air Conditioning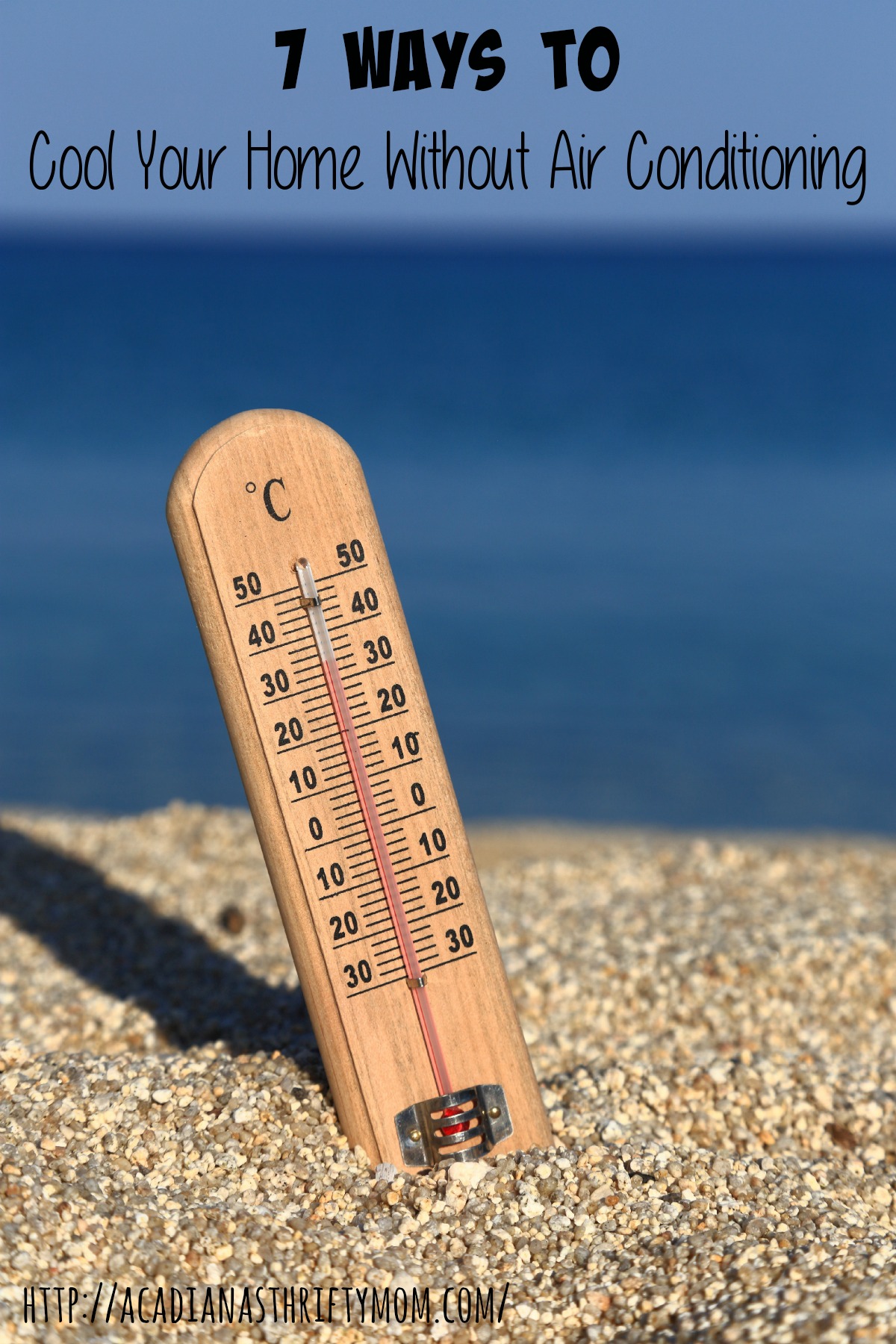 Living in the South means hot and humid summers, but here are 7 Ways To Cool Your Home Without Air Conditioning that will keep your utility bills lower while your body stays cool. There are many climates that manage without use of air conditioning, but we are a bit spoiled to their cooler temperatures. Making adjustments and working to limit the use of electricity to cool our homes is not only great for our frugal budgets, but for the environment.
7 Ways TO Cool Your Home Without Air Conditioning
Install Ceiling Fans: If you don't already have ceiling fans installed in your home, now is the time to do it. In every room that you can, make sure to use ceiling fans turning counter clockwise to keep air moving throughout your home. Ceiling fans and oscillating fans in your home use far less energy than an air conditioner and provide cool air to keep you cool and comfortable.
Open Your Windows: If you are in a shady area with good wind flow, you can open your windows a bit and allow those ceiling fan to pull cool air through your house for a nice breeze. If you live in a area without shade and harsh sunlight,this may be counter productive which lead us to the next suggestion.
Cover windows with mini blinds and curtains: For those who have direct sunlight on their homes and windows without shade, this is one way to help cut back on energy costs. You can also invest in some reflecting film to go on your windows to reflect the sun back away from your home.
Limit use of the oven: Baking and cooking on your stove top can quickly heat up your home. This is one of the main reasons people turn to sandwiches, cold salads and other cool foods in the summer. Use your Crockpot for hot meals and to help keep heat in your kitchen to a minimum. Enjoy ice cream and Popsicles instead of cookies and cakes during the summer months.
Upgrade insulation: This investment can be costly, but the long term effect is well worth it. Upgrading insulation in your home can cut your utility costs in half and help your air conditioner run more efficiently. It can also keep you from needing that air conditioning as often as it will keep your home naturally cooler in the summer and warmer in the winter.
Dress appropriately: Summer is the time for cool sun dresses, shorts and t-shirts. Instead of putting on heavy layers, dress as cool as possible. When at home, you can strip down to a lightweight tank and short or cool sun dress. Kids can wear swimsuits as they run back and forth outside to the pool or sprinkler system to keep cool all summer long.
Eat and drink cold items: Keep plenty of ice water handy, but also serve cool meals so you aren't heating yourself up. Drink ice coffee or tea instead of your regular hot coffee in the mornings. Eat Popsicles, chilled fruit, salads and cool sandwiches instead of hot meals and soups.
Staying cool this summer can be much more cost effective when you think outside the box and use these ways to cool your home without air conditioning.