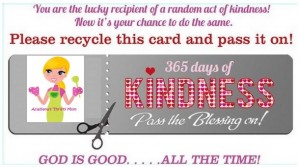 You can find an overview of each day HERE.
Today, I challenge everyone to send a card/email to 2 very special people/families. I will be sharing a very little bit about each person/family and my prayer is that you will at least send one card or email if not a card to every family. There are many sites that allow you to print FREE cards. To print sympathy cards CLICK HERE, 
to print Thinking of You Cards CLICK HERE, 
and 
to print Birthday Cards CLICK HERE. 
If you would rather purchase a card, please feel free to do that also. I would ask you to also pray for the recipient of these cards.
**PLEASE SEND TWO ENCOURAGING EMAILS**
Noah – ENCOURAGEMENT – His mother started a FB page and wrote that her son, Noah, is 12 years old. On February 8 he will be 13. A teenager at last. This past weekend he posted on his Instagram account that he was planning to commit suicide on his birthday. He also posted images of his arm where he has been cutting himself for the past two months. She is asking for people to send him letters and/or go LIKE his FB page Letters for Noah and leave a message or here is his mailing address if you would like to mail him a letter and encourage him and let him know that HIS life does matter: Letters for Noah P.O. Box 444, Simpsonville, Maryland 21150
Missy Jerrett – ENCOURAGEMENT – This would have been her mom's birtday who recently passed away. You can e-mail her at [email protected]
I hope everyone gets involved in this challenge. We truly can show the love of Christ in such a small, small way! None of us can help everyone, but all of us can help someone, and when we do we serve Jesus. We can make an impact in our communities, one life at a time!!
GOD IS GOOD. . ALL THE TIME!!
Thank you for allowing us to participate Saving and Sharing for Christ!