What You Need To Know Before Seeing Ghostbusters #Ghostbusters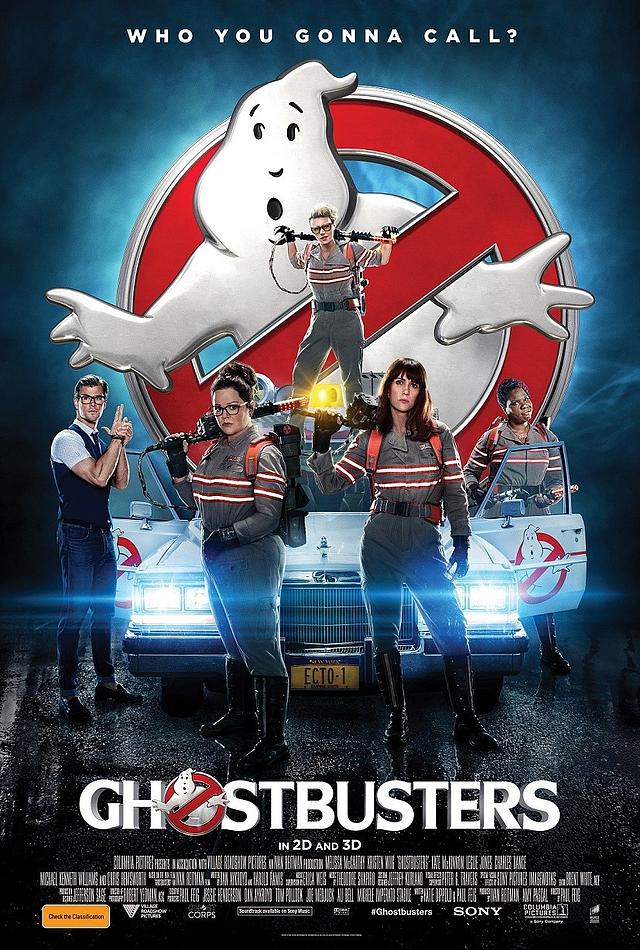 Earlier this week I was given the opportunity to screen Ghostbusters at AMC Elmwood Palace in Harahan.  While I was watching Ghostbusters with my youngest two children (9 years old and 11 years old) and my best friend's youngest son (9 years old), I felt like I needed to give some pointers for all of the moms and dads who will be considering taking their children to see Ghostbusters in the coming weeks.
1.  It will make you scream!  Ghostbusters went from making us feel like jumping out of our skin to belly-laughing.  It was a roller coaster of laugh out loud/scream out loud amusement, truly a fun ride!
2.  It is not a remake or sequel to the first Ghostbusters.  Ghostbusters 2016 is a whole new movie with witty and courageous women.  If you want to teach our girls the true meaning of girl power and how to take the lead in a world that is not always very forgiving; then you are going to LOVE Ghostbusters.
3.  Go potty before the movie.  From the "middle finger" monologue that will leave you in tears laughing to the eye popping and screen popping ghosts; you will definitely need to enter the theater with an empty bladder.
4.  It was perfect for my 9 year olds.  The two nine year olds and the eleven year old that I took to see Ghostbusters LOVED it!  They did not get bored for one second.  They laughed just as hard and screamed just as loud as I did.  There is mild language and ghosts that pop out, so you will have to use your discretion for your children.  My nine year old has already asked to see it again 🙂
5.  Get there early.  You will definitely want to make sure you get to the theater in plenty of time to get your snacks and find a great seat before the movie starts.  There is not one minute of this movie that you will want to miss.
When we arrived at the Ghostbusters screening, we were met by the Louisiana Ghostbusters!    I had no idea that this amazing group existed and you may not know either.  Allow me to introduce you to the Louisiana Ghostbusters:
Louisiana Ghostbusters is a fan-based public service Ghostbusters franchise. As costumers and fans of Ghostbusters, we represent our open costuming policy with movie-accurate props and wardrobe representing all aspects of the Ghostbusters series of movies, cartoons, games, and novels. As a service organization, we direct money to charities, participate in fundraisers for charities, attend fund-raising events, perform charitable acts and provide community service. As volunteers, LAGB performs many acts of philanthropy openly and willingly, however we do not provide any sort of paid services or profitable ventures of any kind. We effectively trade smiles and good will for donations to various worthy causes. We are a fan club with a mandate to help the community, bringing smiles and goodwill wherever we can when someone decides we're who they're gonna call! ~ LAGhostbusters.com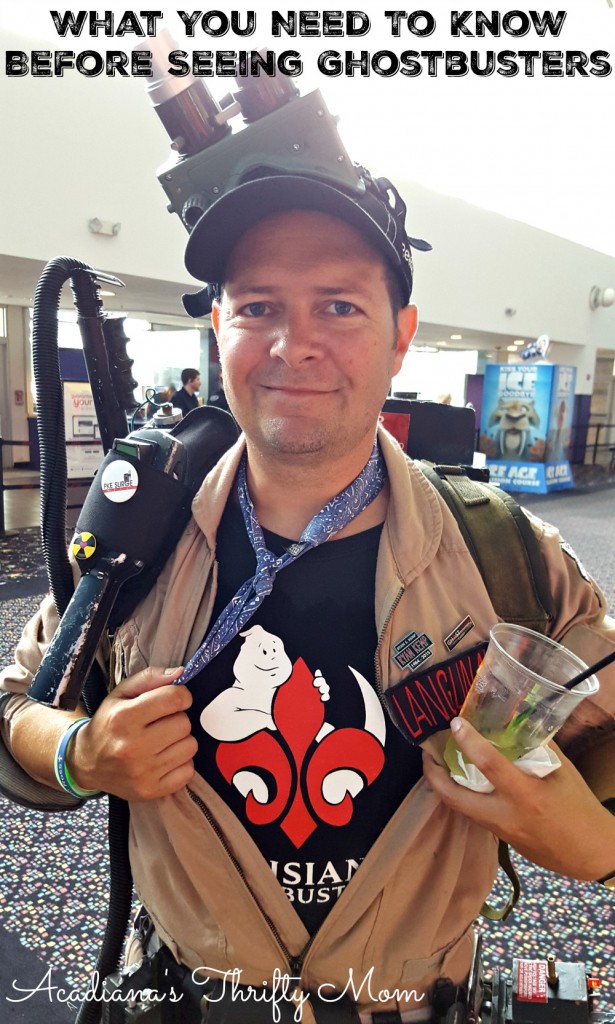 About Ghostbusters:
Ghostbusters makes its long-awaited return, rebooted with a cast of hilarious new characters. Thirty years after the beloved original franchise took the world by storm, director Paul Feig brings his fresh take to the supernatural comedy, joined by some of the funniest actors working today – Melissa McCarthy, Kristen Wiig, Kate McKinnon, Leslie Jones, and Chris Hemsworth. This summer, they're here to save the world!
Visit the official Ghostbusters website
Follow Ghostbusters on Facebook
Follow Ghostbusters on Twitter