Ways To Save On Kids Back To School Clothes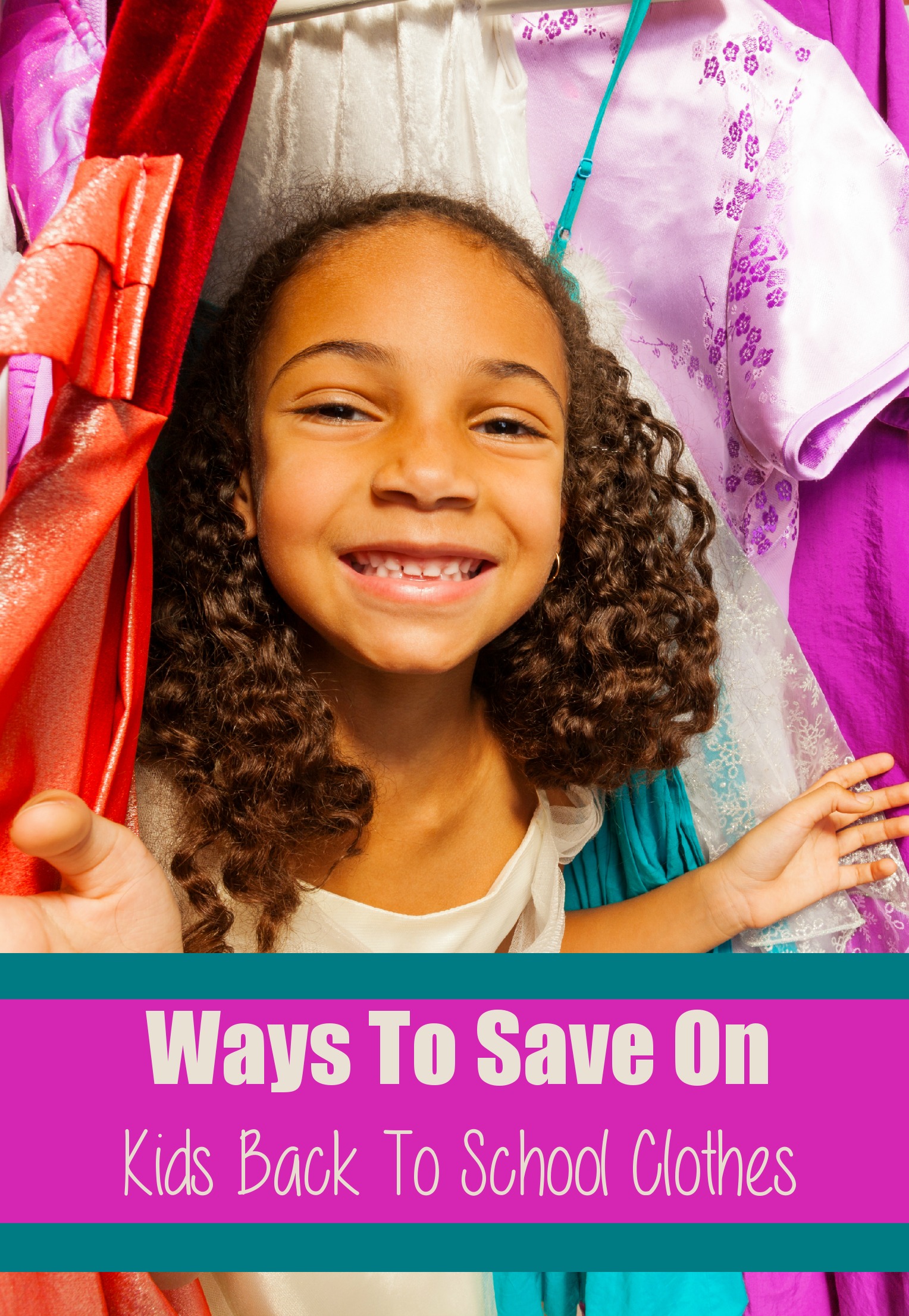 As a parent the end of summer means it's time to figure out some great ways to save on kids back to school clothes.  Thankfully, we have some awesome tips and great success in saving money on kids clothes.  Both new and gently used clothes can easily fit into your budget this school year when you follow our tips.  First and foremost, though, you should never shop online without going through Ebates.  I use Ebates year 'round.
Shop discount online stores.  We love websites like ThredUp, Schoola and even eBay and Craigslist for great gently used and even on occasion brand new kids back to school clothes at a fraction of the price.  ThredUp and Schoola offer on site credit when you send clothing in for them to sell.  Bonus to us is clearing out the kids closets while getting great new clothes they need. 
Use store and brand coupons.  Sign up for every store email newsletter and combine the coupons they send out with in-store sales.  There are often tons of great deals that offer 25%-40% of brand new items your kids can use.  If you prefer online shopping, look for free shipping codes to make it even more affordable.
Shop clearance racks year round.  There are often things like t-shirts and elastic waist shorts or pants that will be flexible within a size or two range that you can grab in advance from clearance racks.  We always grab post holiday t-shirts for the kids for the following year holiday season.  For 75% off you can find great t-shirts and sweatshirts for only $1-$3 a lot of the time.
Shop yard sales and thrift shops.  Back to school season is a great time to check out your local thrift shops as well as yard sales.  Gently used clothing for under $5 per piece is easy to find at Goodwill stores, local thrift shops and especially local yard sales.  Watch your classified sections for postings and head out early to get the best deals.
Local classified groups.  Check out local classified groups on Facebook, Freecycle and Yahoo groups for discounted, free or low priced kids clothes people are trying to get rid of and make a few dollars off of.  You can easily find blue jeans and t-shirts in good to great condition for $1-$2 in these groups.  You usually have to meet to pick this stuff up, but it is cheaper than paying shipping or buying brands in store.
These ways to save on kids back to school clothes are easy to work into your budget this year. Whether you are shopping for one child or five, these tips are sure to save you tons of money.  Never pay full price for kids clothing when you can check into these many options that save money and give your family great new clothes to enjoy this school year.