Watch The Won't You Be My Neighbor Trailer Now
Watch the Won't You Be My Neighbor trailer now!  You are going to fall in love with Mr. Rogers like never before.  Long before there were hashtags, virtual teachers, and artificial intelligence; there were real love and true compassion.  Few people, in my generation, embodied this more completely than Fred Rogers.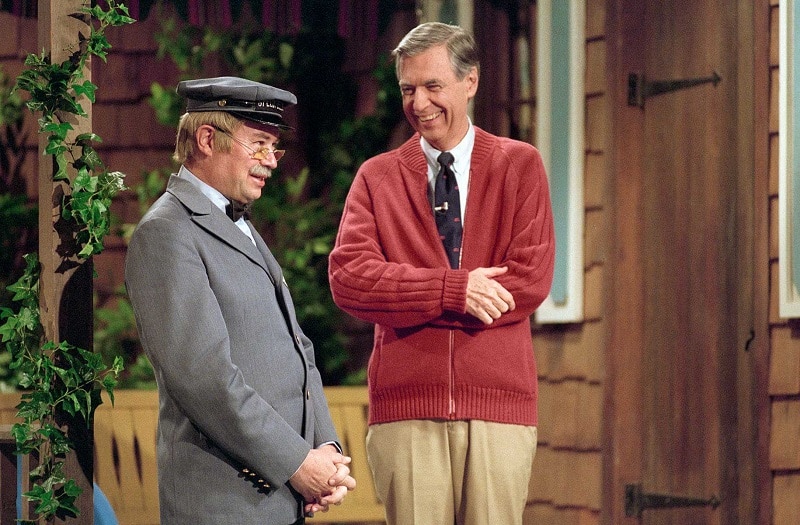 There has been a lot of talk about Fred Rogers lately.  I never gave much thought to why he was so great.  I just knew that Mr. Rogers was a part of our home.  He was a fixture, just as tangible to me, as the kitchen table.  I learned how to tie my shoes, get along with friends, and share with Mr. Rogers.  Now, Focus Features is paying tribute to this American icon with a heartfelt film about the life of the man who helped shape diversity in our country.
About the film:
For over thirty years, Fred Rogers, an unassuming minister, puppeteer, writer and producer was beamed daily into homes across America. In his beloved television program, Mister Rogers' Neighborhood, Fred and his cast of puppets and friends spoke directly to young children about some of life's weightiest issues, in a simple, direct fashion. There hadn't been anything like Mr. Rogers on television before and there hasn't been since.
Though he may be best known today as a soft-spoken, cardigan-wearing children's television host, in reality, Fred Rogers' career represents a sustained attempt to present a coherent, beneficent view about how we should best speak to children about important matters and how television could be used as a positive force in our society.
In Won't You Be My Neighbor?, Academy Award-winning filmmaker Morgan Neville (Twenty Feet from Stardom) looks back on the legacy of Fred Rogers, focusing on his radically kind ideas. While the nation changed around him, Fred Rogers stood firm in his beliefs about the importance of protecting childhood. Neville pays tribute to this legacy with the latest in his series of highly engaging, moving documentary portraits of essential American artists.
Get social with Won't You Be My Neighbor: 
Official Site I Facebook I Twitter I Instagram
#MrRogersMovie
Be sure to check out these other great posts by Acadiana's Thrifty Mom: