Walmart Helps Power Their Dreams #LetsPowerTheirDreams
This is a sponsored post for SheSpeaks/P&G.
As most of you know, the Olympic Games are starting this week.  The opening ceremonies are Friday night.  We are huge fans of sports around our house and the anticipation of the Olympic Games has my kiddos bouncing off the walls!  Every day our youngest two are literally climbing the walls trying new gymnastics and wrestling moves.  Just yesterday our youngest daughter ran two miles with my husband because she wants to be an Olympic runner one day.  She may, very well, do that.  We have always encouraged all of our children to try new things and push themselves to go beyond what they think is possible.  This is exactly what the Olympic Games does for so many athletes around the globe!  We will be watching as a family, as the opening ceremonies take place on Friday.
Our youngest is the most athletic of our three children.  Our son loves football and baseball and will try lots of other sports.  He's not passionate about the sport like our youngest is.  When she finds a sport she loves, it becomes her passion.  She learns as much as she can about it and is determined to be the best in her league.  This is the kind of drive and determination that I hope she never loses and that will take her far in life.  This is also the kind of determination that each of the athletes in the Olympic Games displays and I cannot wait to share it with her.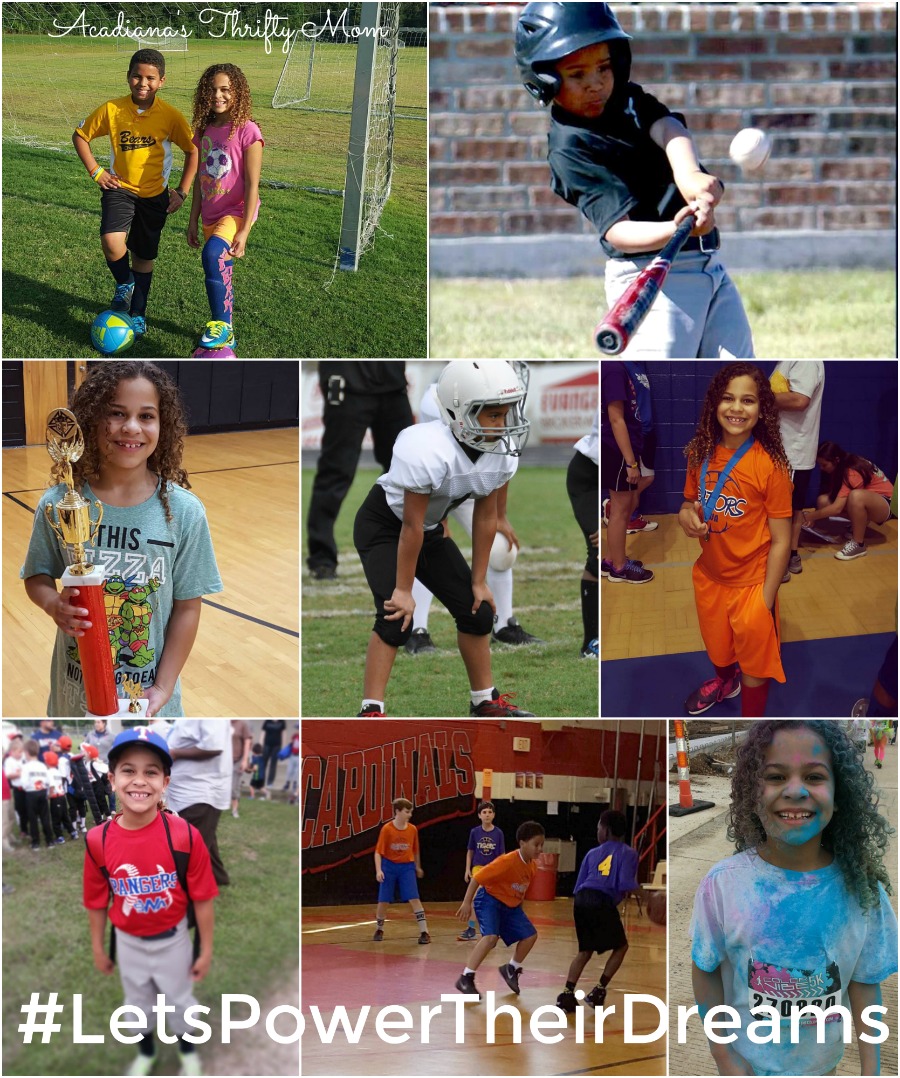 Walmart and P&G have teamed up with track and field Olympian, Allyson Felix to bring awareness of the Olympic Games and how they can help power your dreams and the dreams of your family.
About Bounty Select-A-Size White Paper Towels Super Rolls:
Ever try one of those "bargain" paper towels and go through so many sheets that the roll just disappears? With Bounty, the roll doesn't disappear. Bounty Select-A-Size paper towels are 2X more absorbent,* so you can use less. Bounty quickly absorbs messes, so you can clean up and move on without wasting time or towels. Plus, it comes in a variety of sizes and prints, so you can choose the Bounty paper towel that's just right for you and your family. Choose the paper towel you can count on: Bounty, the longer-lasting Quicker Picker Upper.** *vs. the Custom-Size-It brand . and the Premium Green Leaf Towel in Canada; **vs. leading ordinary brand.
12 super rolls; 116 2-ply sheets per roll
2X more absorbent* so you can use less (*vs. the Custom-Size-It brand . and the Premium Green Leaf Towel in Canada)
The Quicker Picker Upper (vs. leading ordinary brand)
12 super rolls = 22 regular rolls
If you love Bounty paper towels, try Bounty Quilted Napkins
Visit Walmart online for your favorite P&G brands
Follow Bounty on Twitter
Follow Bounty on Facebook