Walk On The Wilder Side Of Disney/Pixar's COCO With Pepita And Dante #PixarCocoEvent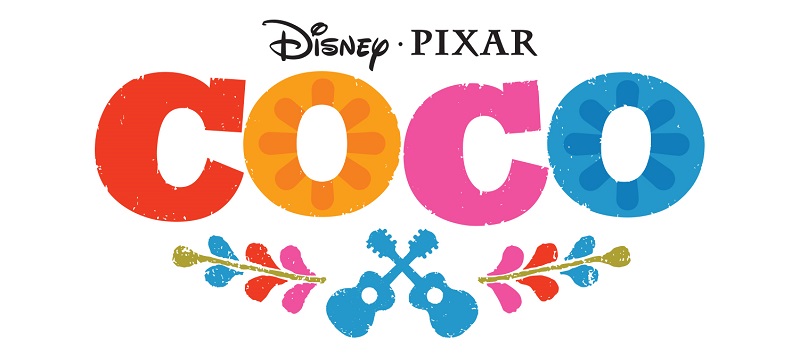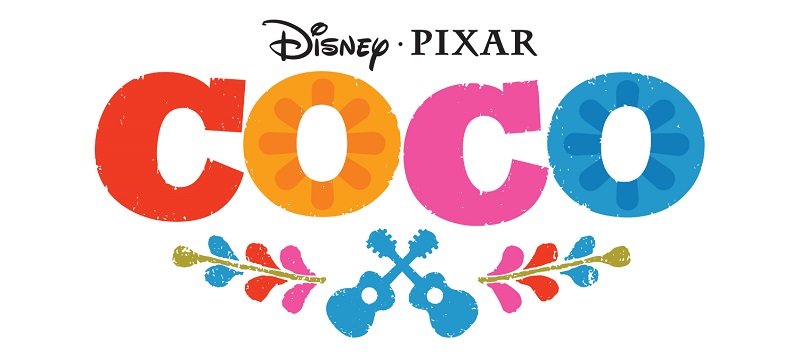 I am so excited that I can finally share with you the wilder side, the animals, of Disney/Pixar's COCO!  This is my favorite part of any film that has animals in it.  Dante is super adorable and Pepita is gorgeous.  Pepita is also full of culture. Dante has a bit of controversy around him since he is portrayed as a silly dog in COCO, but the type of dog he is, Xolo, is actually quite a sophisticated and expensive dog in Mexico.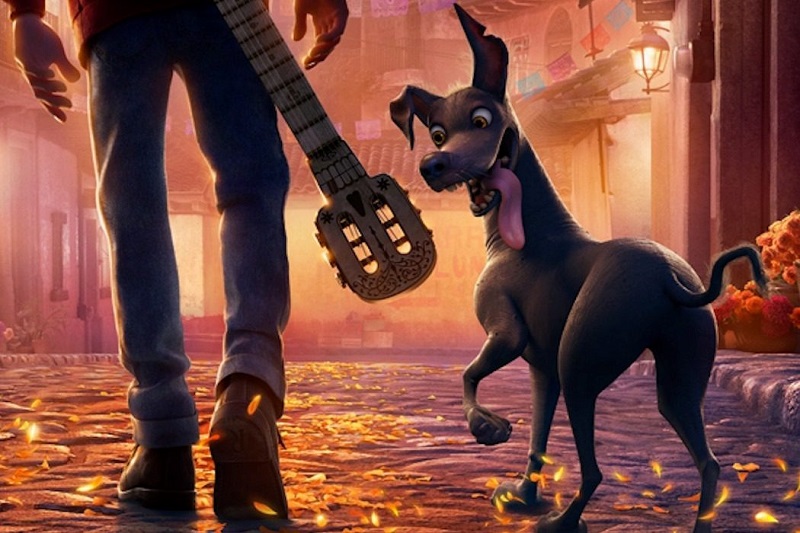 About Dante ~ 
Dante is a Xolo dog—short for Xoloitzcuintli—the national dog of Mexico. Nearly hairless and missing some teeth, Dante has trouble keeping his tongue in his mouth due to his missing teeth—but he's a loyal companion to Miguel. "We actually invited some Xolo dogs to visit the studio," says character art director Daniel Arriaga. "We had a lot of fun designing Dante. We gave him patchy skin, he has a broken ear, he's walleyed and his tongue is always hanging out." ~ Disney/Pixar
We had the amazing opportunity to work with Alonso Martinez, the character/rigging artist on COCO to create our own Pepita!  He told us about his love for Alebrijes since he was young and how they inspired the character, Pepita in the film.  Although Alebrijes are not, officially, a part of Dia de los Muertos celebrations; having them be part of the film was important to Martinez, as Alebrijes are a big part of Mexican culture.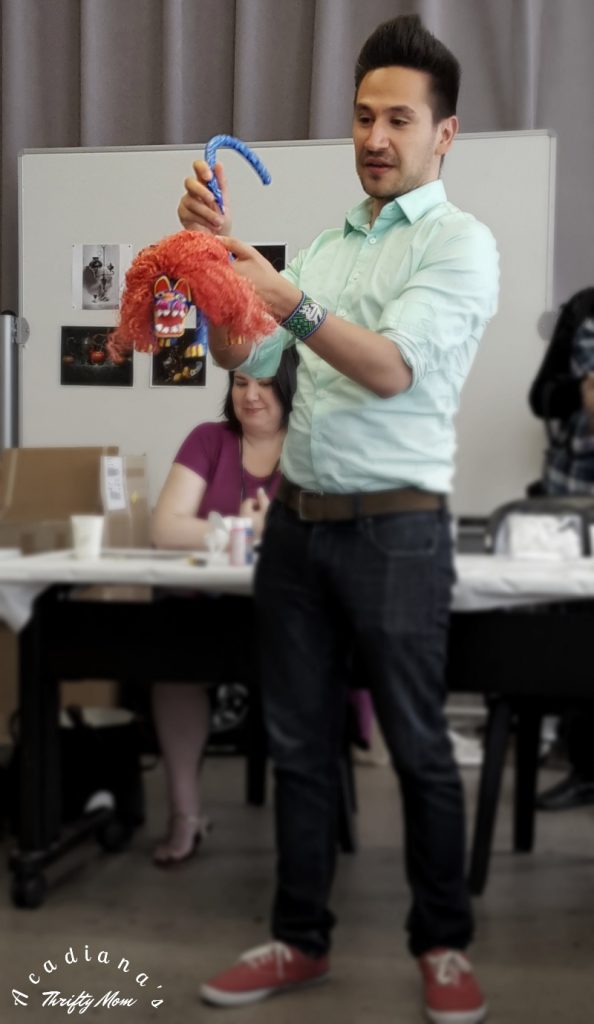 About Pepita ~ 
Pepita is Mamá Imelda's spirit guide. Brightly colored and fiercely loyal, Pepita is a formidable presence in the Land of the Dead. An imposing wildcat with birdlike wings, Pepita is an alebrije brought-to-life. "Alebrijes are traditional brightly colored and handcrafted Mexican folk art," says Katz. "They're dreamlike animals—lizards with rabbit ears, elephants with butterfly wings—beautifully rendered with striking colors, and we knew from the moment we saw them that they needed to have a place in our story."
I did have to pinch myself a time or two, since I was at THE Pixar Studios with the actual technical director who worked on the film we were learning about!  Martinez told us all about his childhood and his Mexican heritage.  He was absolutely adorable talking about his collection of Alebrijes and his determination to give them a spot in this film.
About Alonso Martinez:
Alonso Martinez (Technical Director, Characters) joined Pixar Animation Studios in June of 2008 and has helped create characters in movies such as Up," "Cars 2," "The Good Dinosaur" and "Inside Out."
As a technical director in modeling and rigging, Martinez helps interpret drawings into digital sculptures and adds controls to allow these digital puppets to be posed. He has worked on characters such as Butch, Arlo and Spot from "The Good Dinosaur"; Riley, Mom, Dad and Fear from "Inside Out," and several new Pixar characters from "Coco," including Dante, Pepita, Hector, Mamá and Papá.
Raised in Monterrey, Nuevo León in Mexico, Martinez moved to Texas when he was 13 years old. He went on to earn a Bachelor of Fine Arts degree from Ringling College of Art and Design in Florida. Martinez resides in Berkeley, Calif. ~ Disney/Pixar
About Disney/Pixar COCO:
"Despite his family's baffling generations-old ban on music, Miguel (voice of newcomer Anthony Gonzalez) dreams of becoming an accomplished musician like his idol, Ernesto de la Cruz (voice of Benjamin Bratt). Desperate to prove his talent, Miguel finds himself in the stunning and colorful Land of the Dead following a mysterious chain of events. Along the way, he meets charming trickster Hector (voice of Gael García Bernal), and together, they set off on an extraordinary journey to unlock the real story behind Miguel's family history." ~Disney/Pixar
Get social with COCO:     Facebook     Twitter     Instagram
Disney/Pixar COCO opens in theaters everywhere November 22!