Vin Diesel Dubs His Lines from Marvel's GUARDIANS OF THE GALAXY in Five Languages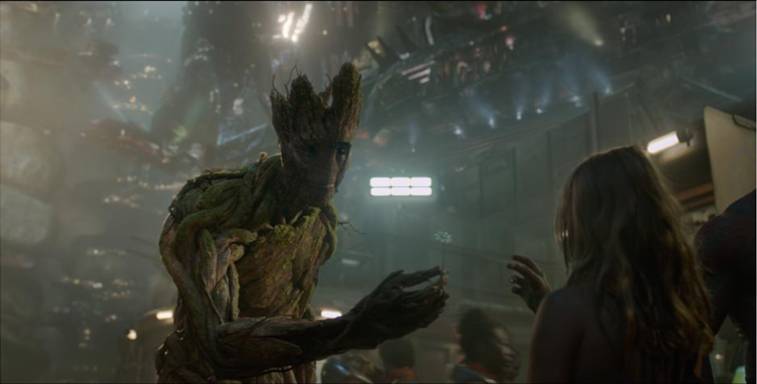 Okay, now this is so cool! Vin Diesel, who voices the character Groot in this summer's highly anticipated, epic adventure Marvel's GUARDIAN'S OF THE GALAXY, dubbed his lines from the film in Spanish, Portuguese, Mandarin Chinese, French and Russian. The dubbing, intended to uniquely customize the moviegoing experience for international audiences, took place recently in Los Angeles during post-production in collaboration with key marketing teams around the globe.
I have been hearing such amazing things about Vin Diesel from my blogger friend who got to meet him earlier this month! Apparently he is very much a family man and very down to earth. Not to mention, he give major props to moms. I love to see such amazing support for families coming out of Hollywood 😀  The YouTube links for the Spanish, Portuguese, French and Russian spots are below so take a look and feel free to share with your friends!
Brazillian Portugese:
French:
Russian:
Spanish:
From Marvel, the studio that brought you the global blockbuster franchises of Iron Man, Thor, Captain America and The Avengers, comes a new team—the Guardians of the Galaxy. An action-packed, epic space adventure, Marvel's "Guardians of the Galaxy" expands the Marvel Cinematic Universe into the cosmos, where brash adventurer Peter Quill finds himself the object of an unrelenting bounty hunt after stealing a mysterious orb coveted by Ronan, a powerful villain with ambitions that threaten the entire universe. To evade the ever-persistent Ronan, Quill is forced into an uneasy truce with a quartet of disparate misfits—Rocket, a gun-toting raccoon, Groot, a tree-like humanoid, the deadly and enigmatic Gamora and the revenge-driven Drax the Destroyer. But when Quill discovers the true power of the orb and the menace it poses to the cosmos, he must do his best to rally his ragtag rivals for a last, desperate stand—with the galaxy's fate in the balance.
Like GUARDIANS OF THE GALAXY on Facebook 
Follow GUARDIANS OF THE GALAXY on Twitter
GUARDIANS OF THE GALAXY opens in theaters everywhere on August 1st!