I wanted to introduce all of you to something that is near and dear to my heart!  It is also a great way to save money and cut down on waste!  UPCYCLING!
Upcycling is an embraced term and fashion. You will already be seeing upcycled goods in the news, at fashion trade shows or on celebrities making a statement. Candy wrapper clutches, purses, cosmetic bags from old juice cartons, bags from the inner tube of bicycle tyres anything you can dream of, even chainmail made from soda can pop tops could form the fabric of your next accessory.
What can you upcycle?
School kids looking for cool stationary, come across upcycling. Anyone and perhaps you yourself may be in possession of a pencil that used to be vending cups? The products on the market cover a vast range from the said vending pencils to pencil cases made from car tyres, notebooks made from old music sheets or elephant excrement (!), anything goes in the world of wacky eco-friendliness.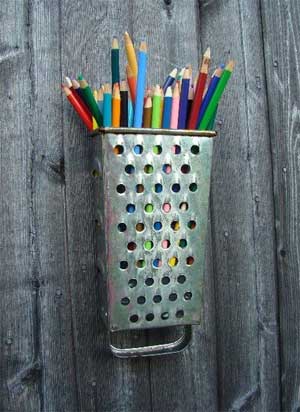 Thank you The Innovation Diaries!