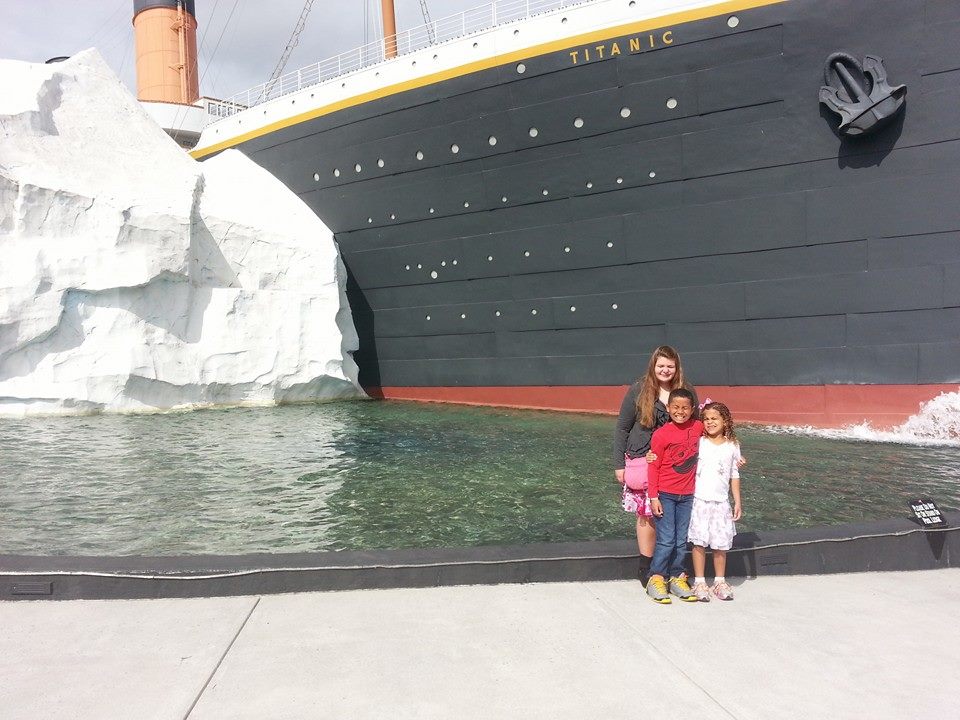 I was given the amazing opportunity to visit the Titanic Museum in Pigeon Forge on a recent vacation. I have wanted to see the Titaic Museum since the Titanic exhibit tour hit the Pyramid in Memphis, TN in 1997. I can remember the rave reviews people gave it back then and couldn't imagine how great it would be now. Well, I can tell you; we were not disappointed. All five of us thoroughly enjoyed the Titanic Museum. There was something for all of us.
We were drawn in at first by being handed our boarding passes which described the journey of one of the passengers who was actually on the Titanic when it sank. We learned about our person as we toured the museum and, at the end, we learned their fate. I love the way the museum really drew in the children by giving them a child's boarding pass to learn about along the way. There were questions for the children to answer along the way which made it more interactive for them.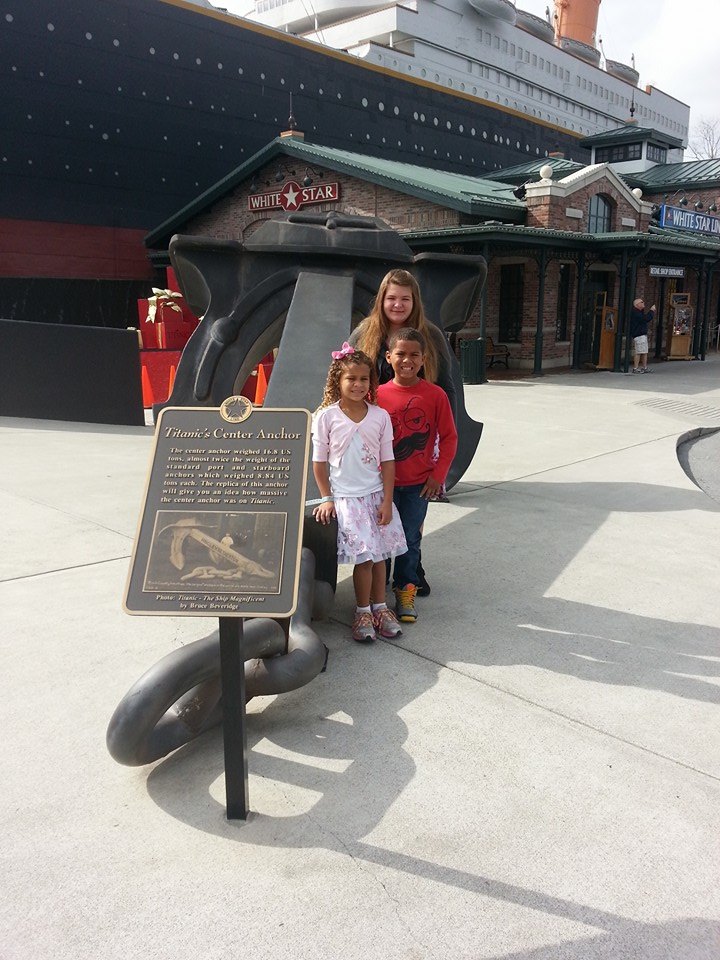 There were a few things that really made this museum unique and fun for us all.  There was an actual living and growing ice berg we were able to feel along with 28 degree water for us to put our hands in.  These things helped us all understand how it must have felt for the passengers on board the RMS Titanic.  There are over $4.5 million in actual artifacts from the RMS Titanic at the Titanic Museum in Pigeon Forge, Tennessee, which is the reason why no one is allowed to take pictures of the inside of the museum.  The one fact that stuck out the most to me about the RMS Titanic is what the grand staircase floor was made of.  It was the most expensive material at that time; more expensive than marble and granite combined…..it was linoleum!  That really impressed me for some reason.  I guess because linoleum is so inexpensive now.  This was an amazing trip through history that all of us will remember for a very long time!
Download your very own Titanic boarding pass HERE!