The New Trailer For Cars 3 Will Have You On The Edge Of Your Seat #Cars3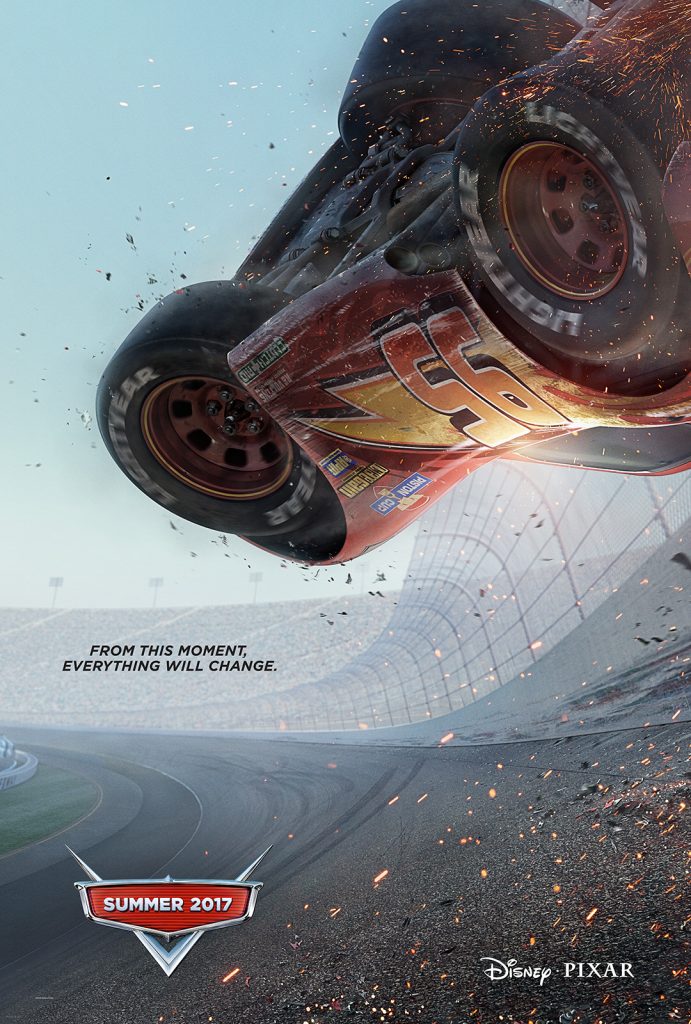 So, guess what?!?  There's a new trailer out for Disney•Pixar's CARS 3!  I just finished watching it with my kiddos and OH! EM! GEE!!!  We can hardly wait for June 16th to get here so we can see the whole film!  It seems that Lightning McQueen has aged in this film and is having to prove himself AGAIN to all of the Cars haters.  Don't you worry, though, we have faith that he will pull through just fine 😀
About Cars 3:
Blindsided by a new generation of blazing-fast racers, the legendary Lightning McQueen (voice of Owen Wilson) is suddenly pushed out of the sport he loves. To get back in the game, he will need the help of an eager young race technician, Cruz Ramirez (voice of Cristela Alonzo), with her own plan to win, plus inspiration from the late Fabulous Hudson Hornet and a few unexpected turns. Proving that #95 isn't through yet will test the heart of a champion on Piston Cup Racing's biggest stage!  Directed by Brian Fee (storyboard artist "Cars," "Cars 2") and produced by Kevin Reher ("A Bug's Life," "La Luna" short), "Cars 3" cruises into theaters on June 16, 2017.

Like CARS on Facebook
Follow CARS 3 on Twitter
Follow CARS 3 on Instagram
Subscribe to the Disney/Pixar YouTube channel here
Visit the official CARS 3 website here
CARS 3 opens in theatres everywhere on June 16th!