Honor Mom This Mother's Day With A Handmade Teleflora Bouquet That's As Unique As She Is #ImJustLikeHer
This is a sponsored post on behalf of Teleflora.  All opinions are 100% my own.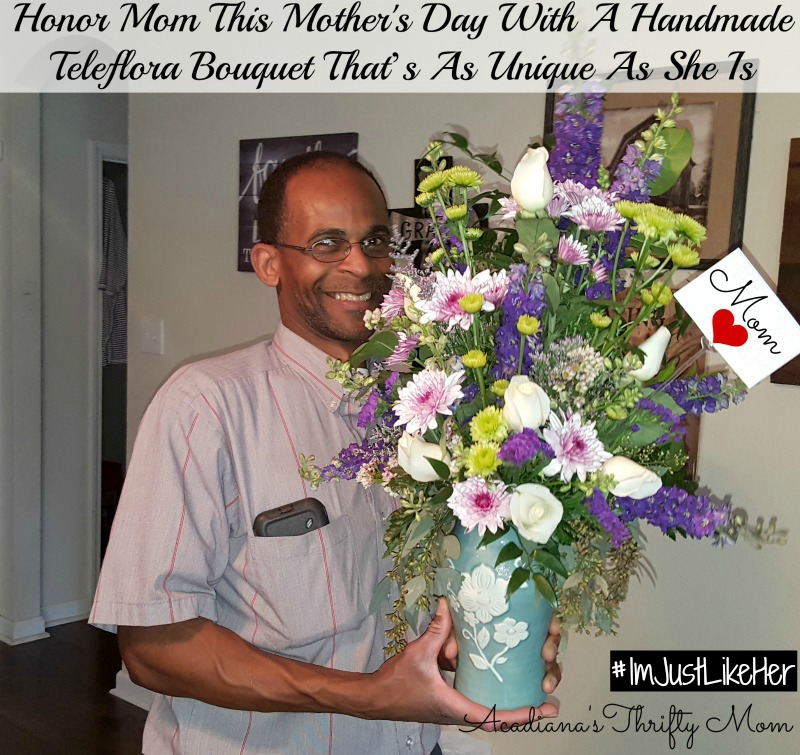 Can you believe that Mother's Day is just around the corner?  Then Father's Day?  It is no secret that I am a sucker for some Teleflora flowers and chocolate.  Some moms love flowers and other moms are "meh" about flowers.  At least, that's how it used to be, before there were so many different types of arrangements to choose from!  You can find something that, even the choosiest mom will love with Teleflora's NEW Mother's Day 2017 bouquets.  Not only are the flowers gorgeous, but the vases are perfect (and multi-purpose).  These new vases are simply adorable.  Mom will love reusing them for more flowers or as decorations on her dinner table.
There are some things we just carry with us through our lives, like how we're the strongest when we feel the weakest. We hear, "You're just like your mother" throughout our lives…but in the end, we're thankful that we are…and that's a beautiful thing. The older I get, the more important this is to me.  This Mother's Day, say "thank you" to mom and celebrate everything that makes her so special with a Teleflora bouquet. "Just Like Her," Teleflora's handmade bouquets are made with love and are the perfect way to commemorate all those unique similarities you share with mom.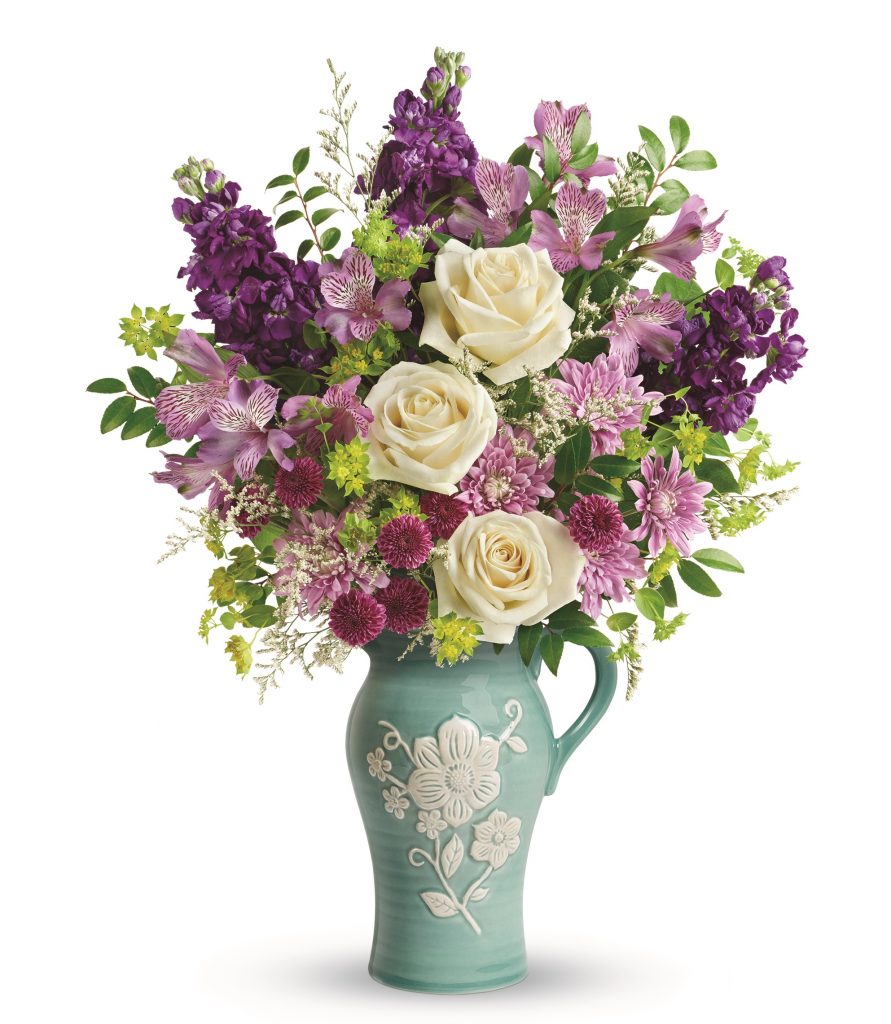 According to the National Retail Federation (NRF), "flowers remain among the top gifts for Mother's Day; with more than 66.5 percent of consumers planning to buy flowers for mom." Teleflora is introducing five new floral bouquets as part of its NEW Mother's Day 2017 collection that are sure to be crowd-pleasers. And since flowers are one of the most popular gifts for mom this holiday… be sure to place your order early. Just like mom, our handmade bouquets can make surprise visits!
I received Teleflora's Artisanal Beauty Bouquet (Available on Teleflora.com for $69.95) and it is simply gorgeous!  There are many more beautiful styles to choose from, so be sure to go check them out today.
Sweet and lovely, just like mom. Send her this pretty 2-in-1 gift that arrives as a fanciful mixed bouquet filled with crème roses, lavender alstroemeria, and chrysanthemums nestled within a hand-painted, floral embossed stoneware pitcher; FDA-approved to safely serve and store food, microwave and dishwasher-safe.
This Mother's Day, "Just Like Her" will be introducing a NEW heartfelt anthem video ad that will debut on Teleflora's Facebook page.  "This Mother's Day, Teleflora is celebrating all of the wonderful similarities that we share with our moms," said David Dancer, executive vice president, head of marketing at Teleflora. "Mom is our very first role model so it's only natural that we inherently pick up her traits. Our anthem video captures our connection with mom and illuminates the many ways that we are 'Just Like Her.'"