The New Thor: Ragnarok Trailer And Poster Have Been Released And We Have Them #ThorRagnarok
The new Thor Ragnarok poster and trailer are out and there is so much buzz around it!  Whether you love it or hate it, the 80's throwback colors and graphics definitely catch your eye.  I am in love with the new look and cannot wait to for November 3, to see the movie in theaters.  Watching Marvel movies has become a favorite way to spend family time for our family.  Watching Thor Ragnarok unfold through trailers is so much fun, but crazy suspenseful.  I want to see all of the pieces come together and I know it will be AMAZING!  Take a look at the trailer below and let me know what you think of the new look for the poster!  Be sure to share with all of your friends.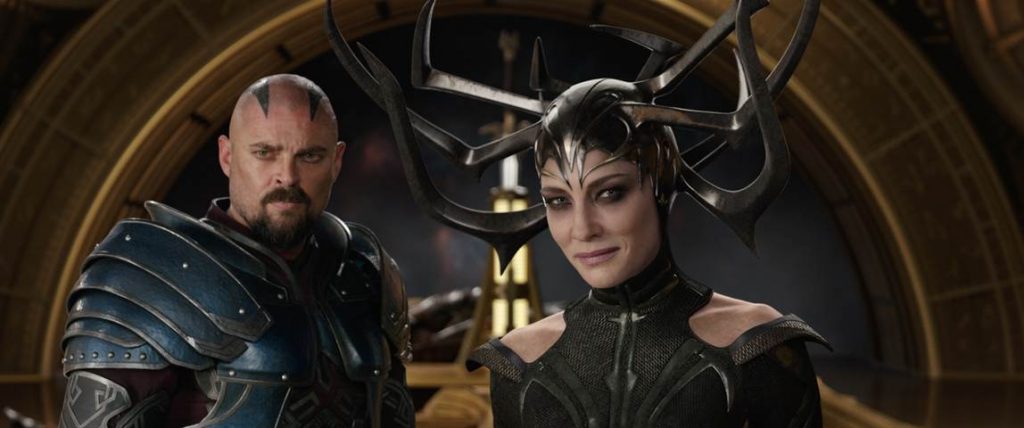 About Thor Ragnarok:
Thor is imprisoned on the other side of the universe without his mighty hammer and finds himself in a race against time to get back to Asgard to stop Ragnarok—the destruction of his homeworld and the end of Asgardian civilization—at the hands of an all-powerful new threat, the ruthless Hela. But first he must survive a deadly gladiatorial contest that pits him against his former ally and fellow Avenger—the Incredible Hulk! THOR: RAGNAROK is directed by Taika Waititi and returns Chris Hemsworth starring as Thor and Tom Hiddleston reprising his role as Loki. They are joined by Cate Blanchett, Idris Elba, Jeff Goldblum, Tessa Thompson and Karl Urban, with Mark Ruffalo and Anthony Hopkins.
Like THOR: RAGNAROK on Facebook
Follow THOR: RAGNAROK on Twitter
Follow Marvel on Instagram
THOR: RAGNAROK opens in theaters everywhere November 3rd!