The Most Fun Appointment Ever With The Cast Of ABC's Dr. Ken #ABCTVEvent
While I was in Los Angeles last month I had the super fun opportunity to visit the set of one of my favorite sitcoms on TV right now!  If you haven't seen Dr. Ken on ABC yet, you really need to make an appointment to sit down with them over at ABC on Fridays at 8:30|7:30c.  Watching Dr. Ken interact with his office staff, his wife, and his kids is hilariously entertaining.  I worked as a nurse for eleven years and can tell you that their depiction of a doctor's office is uncanny and ridiculously accurate!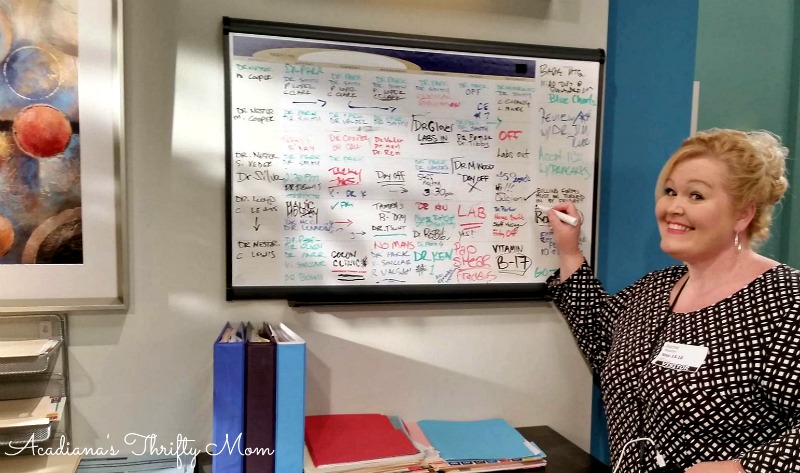 About Dr. Ken (Played by Ken Jeong)
Dr. Ken Park is the husband of Allison, father of Molly and Dave, and a general practitioner at Welltopia. He is everything you want in a doctor: sharp, thorough, witty, and always right. It's because of these things that his patients and colleagues often overlook his less-celebrated qualities (irreverence, narcissism, disregard…). At work, Ken tries to balance efficiency with good bedside/friend-side manner, while at home, he tries to balance good fathering with all of his natural instincts—like putting his daughter in "some type of pit or cage" so she can't make any bad decisions. Ken's parenting game is twofold; with his 10-year old son Dave, he's "fun dad," while with his teenage daughter Molly, he is "overprotective dictator dad," the latter which often conflicts with Allison's more laissez-fair parenting approaches. While Ken and Allison disagree on a lot, when it comes to raising their two kids, their love and mutual respect for each other always permeates every decision. Ken's likes: burgers, basketball, Forever 21 Men, dancing, rapping, daiquiris. Ken's dislikes: patients who don't take their medicine, every boy his daughter dates, and being wrong. ~ ABC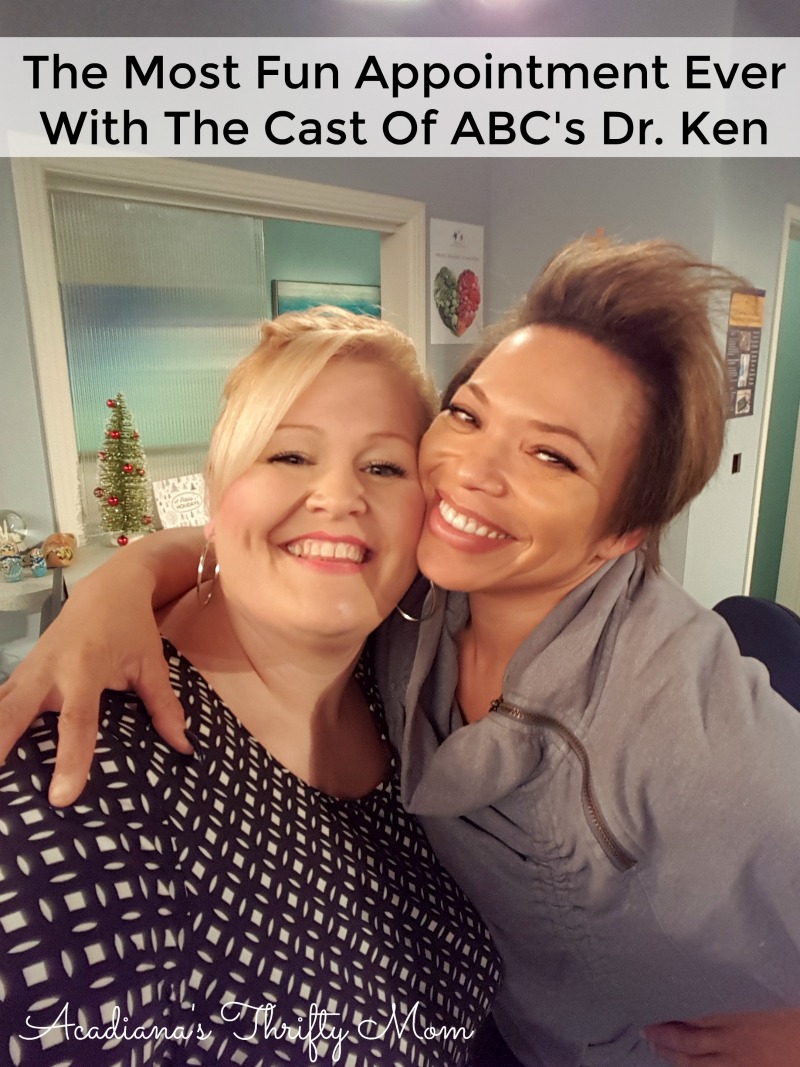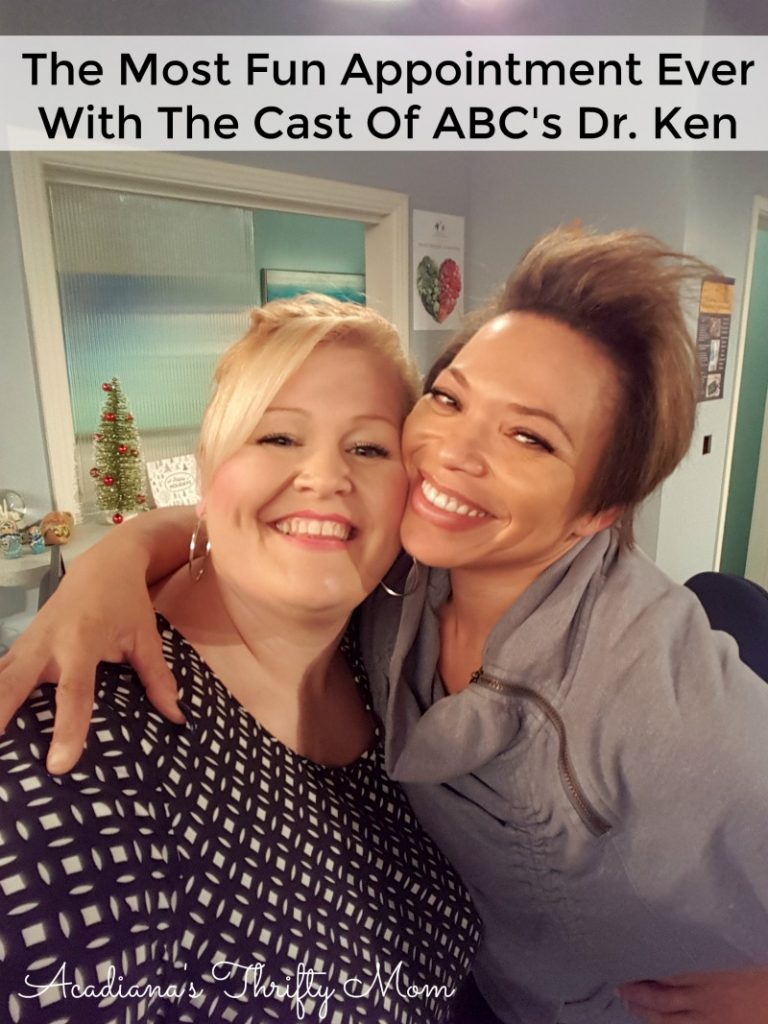 We had an amazing time talking with the cast of Dr. Ken and, as you can imagine, there was a ton of information and fun to be had!  They were so warm and welcoming.  I got a hug AND A SELFIE with Tisha Campbell-Martin y'all!  TISHA CAMPBELL-MARTIN!  I have adored her for YEARS! YEARSSSSS!  The entire cast answered questions about their current season and the future of Dr. Ken.  There is so much positivity between the cast members and they act like their family.  If you didn't know they were part of this TV show, you would not know they aren't family.  I watched, as we were all talking, as Albert Tsai, who plays Dave, and Dana Lee who plays D.K. (the grandfather) were laughing and poking fun at each other.  It truly is an amazing experience that I wish more people could participate in, to see Hollywood actors as real people who have the same struggles and emotions that all of us do.  It is so easy to get caught up in the TV world that we forget.
About Damona (Played by Tisha Campbell-Martin)
Damona is Welltopia's venerable receptionist, the Joan Holloway of the bullpen.  She knows everything about everyone, and is the first person that Ken comes to for advice. ~ ABC
About Allison (Played by Suzy Nakamura)
Allison Park is a hard-working psychiatrist, the wife of Ken, and mother of Molly and Dave. Her background in therapy and liberal upbringing allow her to see all sides of a story, helping to dilute Ken's oftentimes narrow, overly-passionate viewpoints.  Whip-smart, confident, and the first to call Ken out on his antics, Allison is also still very much in love with her hilarious,  unpredictable, charming husband. She loves red wine, binge-watching "How to Get Away with Murder," and has only done Pilates a few times but "really feels like it's working." ~ ABC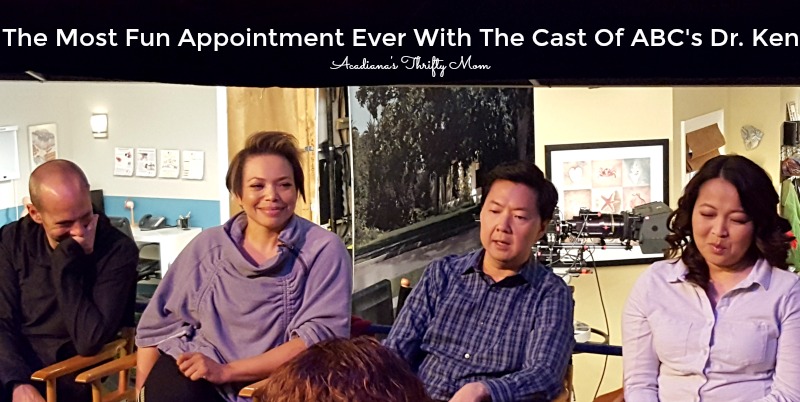 As we got into the discussion portion of our visit, things got very real.  Although I love the comedy of Dr. Ken, the cast pointed out how there is so much more to the show and deeper meaning behind everything they do.  This is the fun part for me, as a blogger.  We get to see and hear a side of actors that the public, often, never gets a glimpse into.   Ken Jeong, who plays Dr. Ken did much of the talking during the chat and it was amazing to me, just how much thought and research that goes into each and every episode.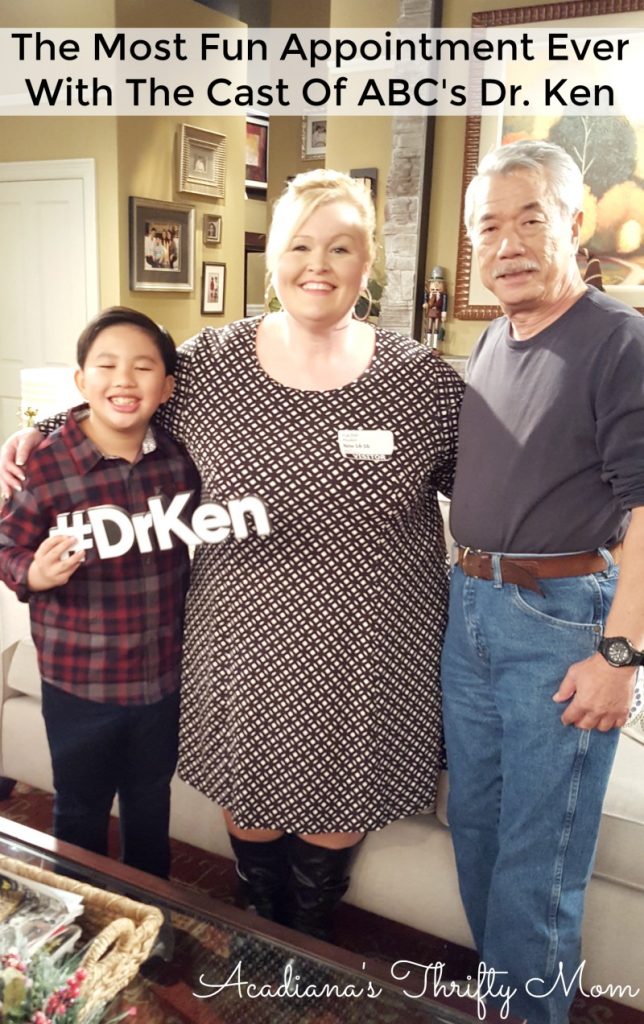 About Dave (Played by Albert Tsai)
The 10-year-old son of Ken and Allison, Dave is a quiet, intelligent kid who is more likely to talk to you about California's drought or German Chancellor Angela Merkel than basketball or Angry Birds.  He's at the age where he still delights in both of his parents, unlike his teenage sister Molly, who often doesn't want to have anything to do with them. Dave looks up to Molly, who he is learning key manipulation skills from, some of which he turns on her to get what he wants.  He's left-handed, loves peaceful silences, and is afraid of sandwiches.
Ken Jeong talked about an upcoming episode that was going to air during the holiday season that would discuss seasonal depression.  This is a very real condition and causes so much stress and anxiety over the holidays.  In real life, Ken Jeong's wife is a physician.  He draws from her life and experiences to help bring reality and authenticity to topics like this.  Jeong spoke about the seriousness of depression and how important it is to him and the rest of the cast to get it right and to really reach people with an important topic like this.  He talked about the importance of awareness as well as the importance of accuracy in the information that is conveyed to their audience.  I am always in awe of the amount of compassion and empathy that each cast member puts into a TV show or movie.  I have seen this across the board in Hollywood.  They really understand and "get" that people have real struggles and that they can have a real voice in change.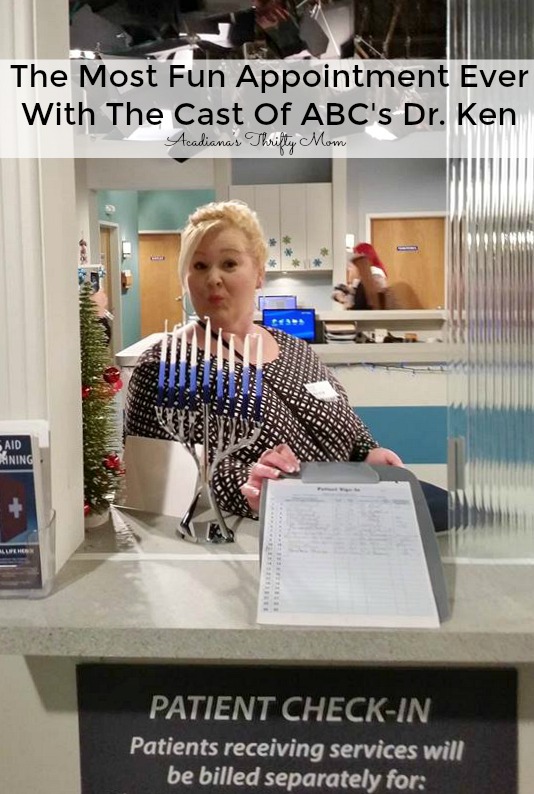 As you can see, we had a blast playing around on the set of Dr. Ken.  You have to see the clips from the episodes I have included.  Did I mention that I also got to meet and talk with Dave Foley?!  You might remember him from Talk Radio, as I do.  Well, in Dr. Ken, he's the boss and does a brilliant job of being an unapologetic, offensive boss who often has to bribe the staff to not turn him in for being completely inappropriate.  You are going to love Dr. Ken, I just know it.  Their super fun mix of characters and problems they face makes Dr. Ken appeal to all audiences of all ages <3

Pat (Played by Dave Foley)
Pat is Ken's boss, and the office manager of the Welltopia where Clark, Damona, and Julie work.  Recently separated from his wife, always concerned with the bottom line, and very lightly racist, Pat is s bitter man who is not well-liked at work. He continually tries to forge a friendship with Ken, who he sees as socially/monetarily above Julie and Clark (whom he calls "the lowers").  While Ken tries everything in his power not to be Pat's friend, he can't help but be charmed by him from time to time.  Pat likes suede jackets, valet parking, and lives on a house boat parked outside his ex-wife's home.  ~ ABC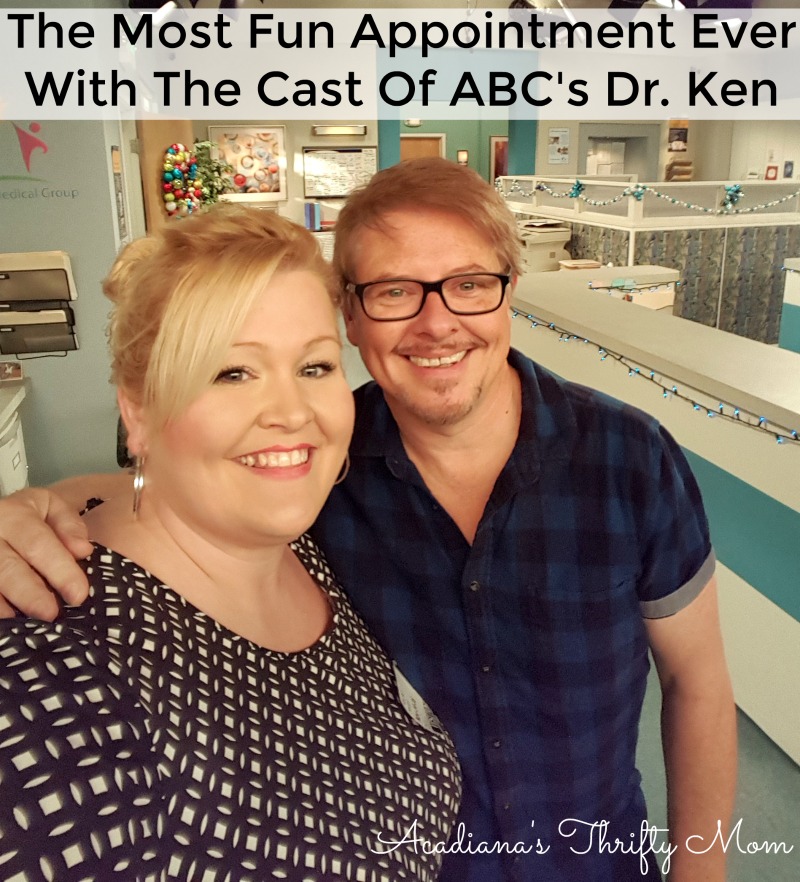 About Dr. Ken (the show)
Doctor turned actor/comedian Ken Jeong (Community, The Hangover), plays Dr. Ken, a brilliant physician with no bedside manner. He is always trying to be a good doctor, as well as a good husband and dad to his two kids. However, these good intentions have a way of driving everyone crazy at both work and at home. Luckily, his therapist wife Allison is just the right partner to keep things sane.
Dr. Ken stars Ken Jeong as Dr. Ken, Suzy Nakamura as Allison, Tisha Campbell-Martin as Damona, Dave Foley as Pat, Jonathan Slavin as Clark, Albert Tsai as Dave and Krista Marie Yu as Molly. ABC's new comedy Dr. Ken was written by Jared Stern, Ken Jeong, and Mike O'Connell. Executive Producers are Jared Stern, Ken Jeong, John Davis, John Fox and Mike Sikowitz, with Mike O'Connell as co-executive producer. Dr. Ken is produced by Sony Pictures Television and ABC Studios.  Watch Dr. Ken Fridays 8:30|7:30c ~ ABC